Mattie's Diner at the N.C. Music Factory opens its doors to the public tomorrow ... and won't close them all weekend.
The diner will be serving up burgers, hot dogs, breakfast goods, milkshakes and fried foods galore 24 hours around the clock on the weekends, and hopefully in the future, on weekdays, too (they will open at 6 a.m. on weekdays).
The new restaurant is located right across from The Fillmore (also near Wet Willie's, Black Bear Saloon, and Butter), and it seems like the perfect spot for late-night partiers to grab some grub.
A few menu items to note: Fries with gravy, deep fried hot dogs, deep fried oreos, fried pickles, and the milkshakes (which are made from scratch at the makeshift milkshake bar behind the counter).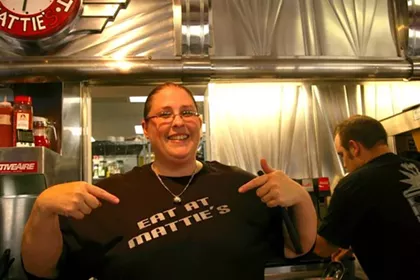 31 slides