I ventured down south to Blakeney Crossing to check out Newk's Express Café.
According to their menu, Newk's will provide you "an express casual dining experience in a refreshing and stylish atmosphere." I'd say I have to agree. My salad was huge and packed with fresh ingredients., it came to our table in a timely manner, and the restaurant is bright and inviting with bright colors and fresh flowers.
At Newk's you order and pay at the counter and your food is brought out to you. It's DIY drinks and their condiment bar is full of pickles, roasted garlic, bread sticks, and more.
On the menu, they've got 9 types of fresh tossed salads, pizzas, toasted sandwiches, and desserts. On the kid menu, they offer dishes like grilled cheese sandwiches and pizzas.
Check out these pics.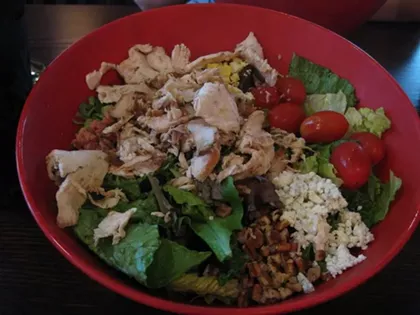 12 slides
Newk's Express Café
Blakeney Crossing
704-846-5909