OK, so I finally made the Death by Chocolate Cookies that were part of the MIT Kitchen Chemistry course's week #2 assignment.
I was only planning on making them and pawning them off on co-workers – not eat them myself (because goodness knows I eat way too much sugar already). But one bite turned into another, and before I knew it, the whole cookie was gone. Whoopsies.
These thick cookies have crispy exteriors and warm brownie-like middles. Containing over 8 ounces of chocolate, they live up to their name ... though it'd probably take way more chocolate than that to do me in.
They only take one bowl to make and you can bake up the entire batch of batter at one time. Too easy. Instead of chocolate chips, I used white chocolate chips for color contrast.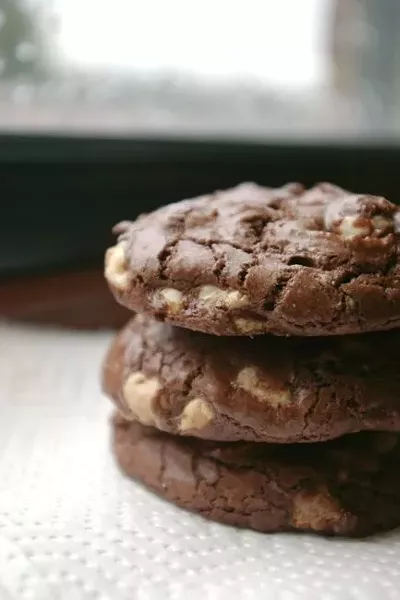 For the recipe, click here.