The foodie group Good Eats and Meets held their first Dining in the Dark dinner at Andrew Blair's last night, June 17. Blindfolded diners enjoyed 5 mystery courses created by chef Blake Hartwick in complete darkness. (Read here for more info.)
Having never dined in the dark before, I found the event to be quite an interesting experience. For most of the dishes, I nixed utensils and went for it with my hands. Though losing one sense by being blindfolded, you gain another by actually touching your food. Through touch, you could feel and almost taste the fatty pieces of the braised short ribs before placing it in your mouth.
Here's what went down: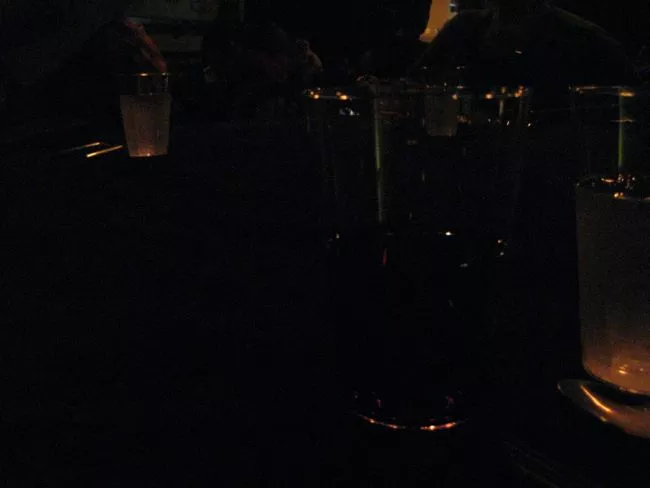 Darkness. Our pre-dinner cocktails were poured into plastic cups to avoid any glass casualties as blindfolded diners groped for their drinks in the dark.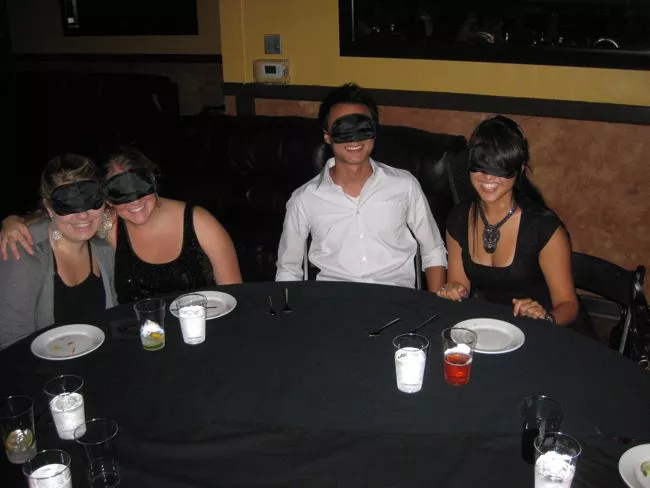 Blindfolds are the newest fad, didn't you know? These stylish eye masks were worn throughout the dinner. We only knew when there was a new course in front of us when we heard the clink of plates or smelled the food. If a bathroom run was needed, we were instructed to raise our hands and a waitstaff would come escort us to the restroom.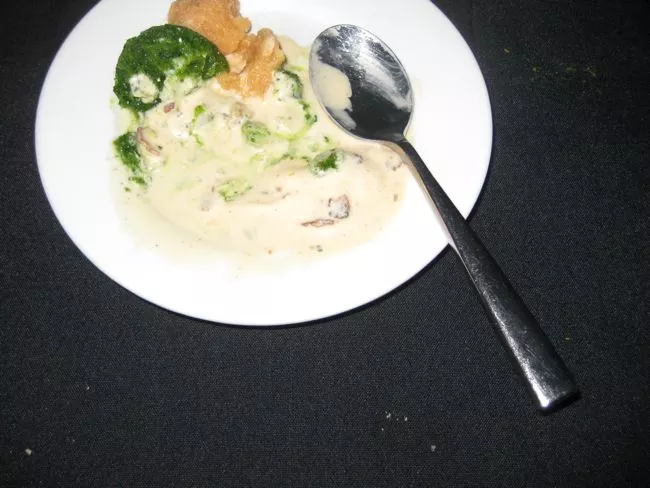 This was our fifth course. Cold, salty, bacon-y. What was it? I was so perplexed by this dish, I had to take pic for later. (This picture was taken while blindfolded ... not bad.) It was fun discussing each dish with our dinner-mates to figure out what we were eating.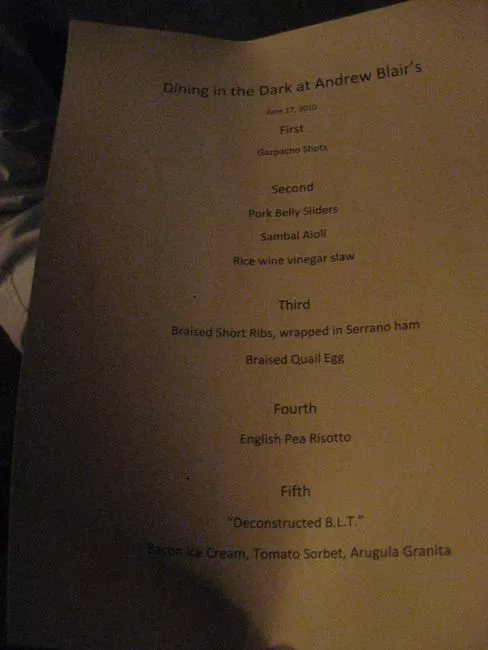 After the meal, the menu was unveiled to us. Ah...so that's what we were eating! That pic above was the "Deconstructed B.L.T." Very creative.
If you missed out on this Dining in the Dark event, don't worry – there's more to come. More dinners like this will be held at other Charlotte restaurants throughout the year. Stay tuned.