Let me just say, San Antonio's Modern Mexican has amazing drink specials. Amazing. Their $1 margaritas rock, and their $2 sangrias (both wine and red) are pretty tasty too. There's a trick though ... ask for an extra shot of tequila in your margarita (it's only $1 extra!). The $1 margaritas are pre-mixed and come pretty sweet. With the extra shot, the tequila balances the tartness of the mix.
If you're looking for something to munch on while you down those $1 'ritas, go for the chicken nachos. They are loaded with grilled chicken, chili, cheese, tomatoes, and more.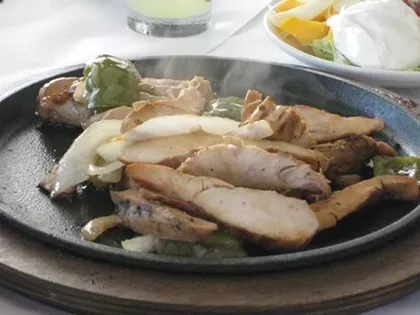 10 slides
Read more about San Antonio's Modern Mexican.