Due to many recommendations by our friends on Facebook, I traveled alllllll the way down Central Avenue to visit Ben Thanh for some Vietnamese fare this weekend.
Ben Thanh proves to be another jewel of a restaurant among the many located on Central. It joins the ranks of Dim Sum, La Unica, Las Delicias, and Papusa Heat.
The service was quick and the food came out fast. Everything we tried tasted fresh and flavorful. Thanks, Facebook friends for recommending this place!
Here is what we ordered:
Bi Cuon (Garden Delight Roll) - Shredded pork seasoned with garlic, roasted rice, lettuce, mint, and bean sprouts rolled in rice paper, served with sweet and sour garlic sauce.
Banh Xeo (yellow pancake) - Vietnamese yellow pancake made with rice flour, stuffed with shrimp, pork, and bean sprouts, and served with mint leaves.
For the pho - A giant platter of bean sprouts, mint leaves, basil, lettuce and lemons to add to the bowl of pho we ordred.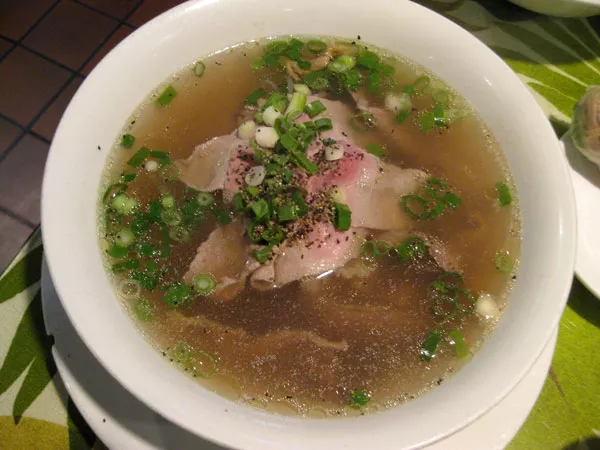 Pho Tai Nam - Rare and well-cooked beef with rice noodle soup.
Ben Thanh
4900 Central Ave.
Charlotte, NC 28205
(704) 566-1088