Uptown Charlotte's newest restaurant Basil serves up fresh and tasty Thai cuisine. The restaurant resides in the bottom level of the Avenue building on the corner of Church and Fifth Streets. (This Basil is the same Basil as the award-winning one in Charleston.)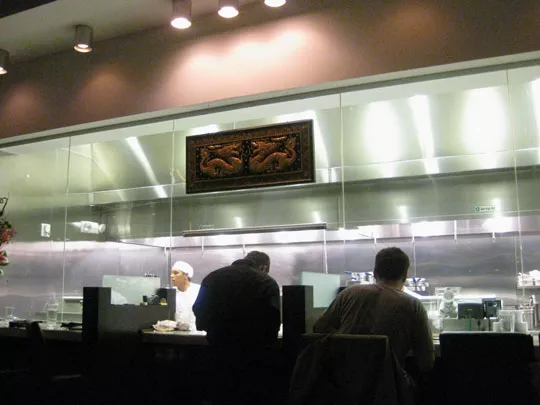 Calm colors of white, gray, and brown are used to decorate the cool and modern restaurant. White lotus flowers hang upside down above the bar and large drum chandeliers have been transformed into transparent lotuses as well. The tables are made of sleek white and gray granite. Tropical flower arrangements accent the restaurant beautifully.
A flurry of waiters at our table provided attentive service. (I think my water was refilled at least 5 times.) I ordered the Tom Aban Talay (hot and sour seafood soup) and the Pad Thai. Both were delicious, but the soup was particularly amazing. The waiter told us that the soup would feed 3-4 people, but the two of us finished every drop. It's a must-try if you go.
Though pricier than other Thai places in town, the food is top quality, presentation is nice, and ingredients are fresh. Right now Basil is only serving dinner, but starting April 13, they will be serving lunch as well. Check out these pics from my dinner at Basil last night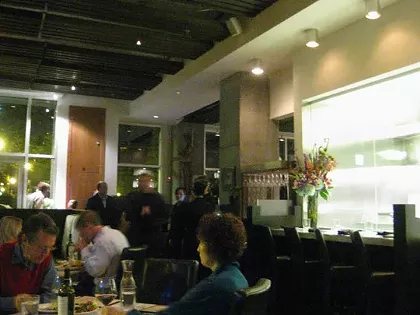 4 slides
I couldn't find the Basil website for the Charlotte location, but here is their Charleston location website.