Friday night at Nikko was like being at a club, but instead of just dancing, people were eating AND dancing. The restaurant's DJ spun bass-heavy dance hits by Lady Gaga and Brittney Spears as Joanna, the owner, danced with her tambourine and boa and customers downed sake-bombs. I think I heard "Let's Get Loud" at least 3 times. Just a typical Friday night at Nikko ...
AGE DASHI TOFU WITH SHRIMP - Lightly Fried Tofu with Shitake Mushroom, Shrimp in Dashi Sauce
TUNA CRUNCHY ROLL - Lightly Panko Tuna with Crab in Ponzu Chili Sauce
3-LAYER SPECIAL ROLL - Tuna and crab salad over rice and masago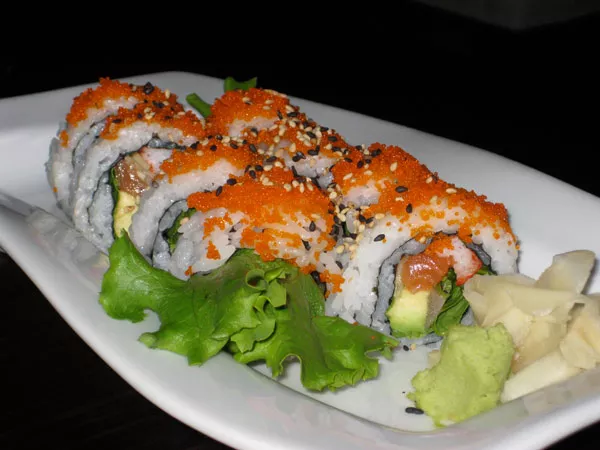 MIAMI ROLL - Salmon, Hamachi, Crab, Avocado, Lettuce, Scallions with Masago
Intersection of South Blvd & Arlington Avenue (Pink Building)
1300-F South Blvd.
Charlotte, NC 28203
704.370.0100
See the sushi menu here.