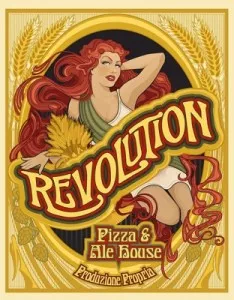 Yeah, there's a recession going on at the moment — but you still gotta get laid, right?
OK, that's a bit crude. Forgive me. Let's put it like this: a lack of money should not mean a lack of romantic encounters (casual or otherwise). To that end, I've found a great place to take a date and not break your bank: Revolution Pizza & Ale House in NoDa (located in the old Mellow Mushroom building).
The food is always tasty at Revolution and they've always got an incredible selection of beers, but only on Tuesdays are patrons able to enjoy a dinner for two for $20.
The $20 dinner includes your choice of appetizer or two side salads, medium two-topping pizza and a small gelato.
It's a good deal (and trust me when I say the food is great), so start putting aside your pennies now.