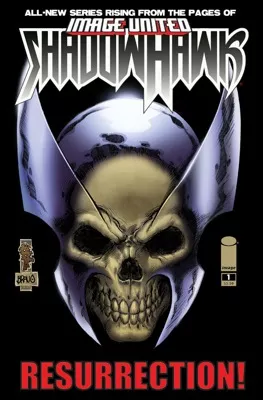 I'm back with more picks for great comics hitting stores this spring. Check 'em out:
ShadowHawk No. 1: Look, I hated this series when it debuted back in the day. But the art on this particular version looks pretty good. I'll pick up the first one at the very least.
The Legion of Super-Heroes No. 1: Legendary writer and former DC bigwig Paul Levitz returns to the comic that made him a legend. Not really sure if this iteration will be great or not. LOS has gone through tons of revamps and creative teams in the last few years. Geoff Johns kind of righted the ship with his Legion of 3 Worlds limited series and with the first few issues of Adventure Comics, but will Levitz keep it sailing? I say pick it up and find out.
Crossed: Family Values No. 1: Writer Garth Ennis created this ultra-violent comic — about a strange disease that's turned folks all over the world into stark-raving psychopaths — but now writer David Lapham is taking the reins for a brand new Crossed limited series. I've always been a fan of Lapham, especially his old Stray Bullets series. I'll be buying this, too.
More to come tomorrow ...