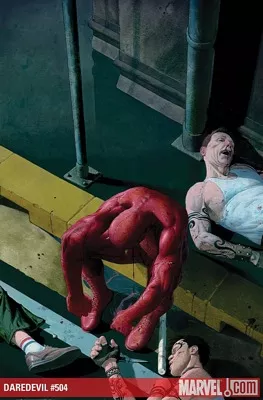 Daredevil No. 504
Published by Marvel Comics. Written by Andy Diggle. Penciled by Roberto De La Torre. Inks by Matt Hollingsworth.
The Deal: In this latest issue of Daredevil, Matt's life is falling apart (as usual) — but he runs a ninja army and a secret real estate development of some kind. Oh and the Kingpin is plotting something.
The Verdict: Am I the only one who thinks Daredevil needs a reboot — or maybe a jump start? The comic feels like its been running on one long story line since Brian Michael Bendis was handling writing chores. And it's getting tired ... as am I. It's waaaaay past time to switch things up in a big way.
Reviewed materials provided by Heroes Aren't Hard to Find: www.heroesonline.com.