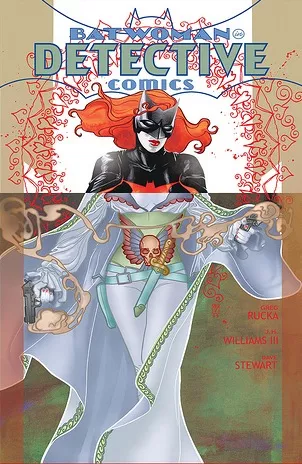 Batwoman: Detective Comics No. 857
Published by DC Comics. Written by Greg Rucka. Art by J.H. Williams III and Cully Hamner (for the second feature)
The Deal: It's the latest issue of Detective Comics starring the (relatively) new incarnation of Batwoman. And bringing up the rear is a backup feature starring the new female version of The Question.
The Verdict: This is, without rival, the prettiest comic book on the stands today. We'll be looking back on the groundbreaking job that J.H. Williams is doing with the art for years to come. As pretty as the art is, however, I find myself enjoying the story in the second feature more. Maybe I just feel like I know the Question better than Batwoman. Anyway, this comic is definitely worth the $3.99 price tag.
Reviewed materials provided by Heroes Aren't Hard to Find: www.heroesonline.com.