We asked a few prominent Charlotteans what they'd do on the last day of the world. Here's what they had to say.
Patrick Cannon, Charlotte Mayor Pro-Tem
What I would do is express to my children, and my family overall, how much I love them, because too often people don't let others know how much they love them, how much they mean to them. I've heard stories time and time again about people that say I wish I would, I wish I could, and they never did at all. I don't want to be one of those people.
John W. Love, visual artist and poet
I would adorn myself in a haute magnificence the color of the sky, sit beneath an orange cloud, and invite Death to a cup of tea. We would converse in a silence so poetic all of Existence would lay its head in my lap and weep, gloriously, until there was nothing left for any of us to do but lie back in the lushest stillness that ever was.
Ric Flair, wrestling legend
My last day on earth would be like any other day: I'd want to be having dinner at Gibson's in Chicago with my Legacy Talent girls and a bunch of other beautiful women! No, I'm kidding, I really would just want to be with my kids and grandkids right here in my hometown of Charlotte.
---
I would try the Doritos Locos Taco to see what all the fuss is about. — Shama Patel, owner of Flex & Fit
---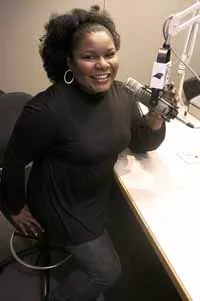 Ramona Holloway, radio host, 107.9 The Link
This Carolina Cougar is going rogue! It's the end of the world, now, I'm acting on my Cam Newton crush: I'm sneaking past security and cuddling up next to #1!
Sam Spencer, chairman of the Young Democrats of North Carolina
Assuming I survive the initial extinction-level event, I'm probably going to steal a Sprint Cup car. All the gas stations up here [in Lake Norman] sell racing fuel. After that I'd probably wonder if I had thought that through. I definitely intend to survive — no "we're all gonna die" weaksauce. If danger is imminent, that changes the equation, like if the apocalypse destroys the Cowans Ford Dam ... There are quite a few houses that have been under water for 50 years. Could be interesting.
Jeff Clayton, vocalist of ANTiSEEN
I'm a non-believer in this Mayan calendar crap, but if it was indeed the last day of the Earth, I would HOPE I'm with my children and my loved ones. Chances are, though, I'll be slaving away at work ... wishing the DAY would end, not the earth.
Janice Covington, transgender activist
I'd probably look in the mirror and say, "Goodbye!" I would say goodbye to all my friends, say goodbye to all the strangers on the street and I wouldn't pay the rent. I'd probably smack somebody I didn't like if I had a chance. I'd get on an airplane and go up about 30,000 feet and skydive. If I crashed into the ground because the parachute didn't open, it wouldn't make no difference no way. My last meal would be cheese ravioli and then I wouldn't clean the kitchen. I'd say the heck with it.
Edwin Gil, artist
I do not think the world will end on Dec. 21, but if it is the beginning of a new cycle, I will celebrate at home with my partner Brian Cockman and our two dogs, Rosita and Lolita, accompanied by a glass of prosecco, good music and dancing to "La pollera colora" y "Volví a nacer," by Carlos Vives.
---
My last meal would be cheese ravioli and then I wouldn't clean the kitchen. I'd say the heck with it. — Janice Covington
---
Davina Sutton, lifestyle and entertainment reporter at WCNC-TV
It is human nature to try to survive, but I believe the best way to prepare for an inevitable doomed fate is to live the most noble and generous life that you can, no matter what your faith, non-faith or religion. The truth is, there wouldn't be much that you could do if the world ended. You wouldn't be able to stop it or really have a plan. We've seen the folks that spend a lot time building bunkers, storing food and creating strategies, but if it is truly a supernatural event that would end the world as we know it, then it is out of our hands.
Tim Hamilton, owner and founder of Paper Skyscraper
I would gather my best friends and family and have a tremendous feast. I'm a foodie, so where to start: We'd have lots of wine. I would probably have a spectacular Spanish tapas meal, everything you could imagine, cheeses, meats, lots of wine. No desserts, I don't go there, that's not my thing, but just a savory, beautiful celebration. We'd sit out in the meadow with our animals and our friends and family and eat until we couldn't eat anymore. What we would be celebrating is the bounty of the world.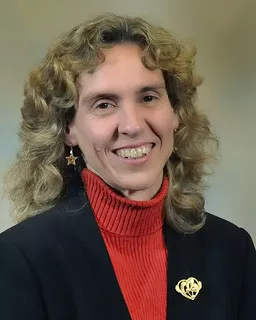 Jennifer Roberts, former County Commissioner
I would take a strenuous hike up Grandfather Mountain with my family (the Profile Trail is the best), find a place to build a campfire, find the best view and watch the beautiful sunset over God's amazing creation and tell stories of our best and funniest memories in life by the campfire while eating s'mores. This would be with my husband and my two children, and our dog, if we have another one by the time the last day comes (our Golden Retriever Sunshine passed away during the campaign).
Scott Weaver, DJ, culture creature
Although accomplishing all of this in one day would be nearly impossible, ideally I would see my family and tell them how much they mean to me, put on a fabulous suit and have a feast with my closest friends, make some loud rock music and scream my face off, have wild and passionate sex, then drive to the top of a mountain alone, smoke a joint and watch it all go down from there. Not that I do all of those things normally, but it would be the end of the world, after all. In reality, I'm a very well-behaved boy.
Shama Patel, owner of Flex & Fit
On my last day on Earth, one thing's for sure: I wouldn't hit the snooze button! I would head over to the closest (and cleanest) beach with my jet ski, a surfboard and immediate family in tow. I would sip on my favorite drink of choice, the dirty martini, all day and skip the sunscreen. I would try the Doritos Locos Taco to see what all the fuss is about, and at the end of the day, I'd hike up to the furthest mountain and take flight.
Anthony Hamilton, soul singer
If the world was ending on December 20th I would make sure that I kiss and hug my loved ones, eat an amazing meal and apologize for any wrong. I would make sure that God was pleased with me and make love a thousand more times.
Kristian Wedolowski, co-founder of Queen City Theatre Company
I would spend all of my money and travel back home to Uruguay. All of my favorite people in the world I would bring to Uruguay and cook a big, big barbecue and eat steak all day along. I would listen to Madonna songs during the whole day. I don't care if people like her or not. And then I will die wondering if Madonna, with all the money she had, would save herself. Maybe by listening to Madonna I can find salvation. It would be "Like a Prayer."
Christy Pleasant, actress
I don't want a stress biscuit for my last day. I'm going to pack a picnic and walk with my loved ones to my sister's house and spend the day with the only person I know that won't be stressed about this epic moment in time. I will play with my 3-year-old nephew Jack, and drink the best wine I can find. We will pin pillow case capes to our shoulders with "safety pins" and play in the backyard with action figures. At least until his bedtime, I will laugh and enjoy my nephew because through his eyes, it's the bestest day ever!
The Rev. Debbie Warren, founder of the Regional AIDS Interfaith Network (RAIN)
I would spend the day with the people I love most – my partner and my 85-year-old mother. I think we probably would prepare a favorite meal together, light candles and share memories. I would call old friends and tell them how much they matter to me and how they've made my life so good. I would play with my dogs, take a walk, breathe deeply and feel how good it is to be alive. I would attend a service at my church and hug as many people as possible. I would give thanks for my incredible life and the many blessings I've received.
BethAnn Phetamine and Scott Weaver
BethAnn Phetamine, drag queen
I would have a lot of sex. I'm not a sexual person, but in my last moments, that could be the only thing that I could think about, not like taking the dog out to get some food, not like eating — well, we might have a "salad" or two.
Robert Wilder, Fox Charlotte photojournalist
I would definitely grab my wife by the hand, find the nearest 7-11 and break in. I'd make us both a cherry Coke Slurpee, snag some Snickers, head over to Freedom Park, one of our favorite places, and spend my last moments on Earth with my best friend enjoying her laughter, which has gotten me through before when I thought my normal days were bad enough. That would be a great way to end it. No reason in trying to make it too complicated. I might as well go out as happy as possible instead of going crazy.
Sharon Dowell, artist
I would fly everyone I hold dear to a gorgeous locale in the world, most likely Iceland. I would relax with my sweetie and take in the gorgeous sights with everyone I love before an outdoor dinner party replete with a bonfire. Lobster soup, chateu briand, fish with lemon beurre blanc sauce, champagne filled chocolate truffles, a nice port and a berry spongecake would be served. The wine would flow. I would play Scrabble and Boggle with my Mom and Aunt, nuzzle my little niece and stepson ... I would end the evening with my love, lay in the thick grass and watch the stars shoot across the sky until my eyes closed for the last time.
Suzanne Fetscher, president of McColl Center for Visual Art
I'd call into work sick then drink a bottle of Dom Pérignon with my husband, sister, and spend time with the rest of my family.
Jamey Varnadore, costume designer
I would definitely want to spend my last day on a warm sunny beach, baking in the sun with the people I love, eating the awesome horrible food that we have been denying ourselves, drinking great wine and laughing about all of our wonderful times together. As the day progressed I would spend a little one-on-one time with each of them telling them how much they mean to me. We could end the day around a beautiful bonfire singing songs and sharing hugs and awaiting whatever next chapter God has planned for us.
Lerone Langston, contributing editor of Amped Nation magazine
On my last day on earth I would start by reaching out and grabbing the hand of my heart, my soul, my girlfriend. We would walk the uptown area of Charlotte reliving milestones in our relationship, and inviting friends and family to celebrate the memories by meeting in locations along the uptown corridor. As we travel together, we would invite them to walk with us as we complete our life's journey in a symbolic moment of togetherness. Time for us would stand still, echoing well past the ring of the last moments on the clock. These are the moments where you realize you will have always had enough money, a house big enough and enough friends; the definition of life's balance are your moments of clarity. I aspire to serve and serve to inspire, and my final moments would be filled with those I have affected.
Juliana Luna, owner of Luna's Living Kitchen
I believe that if it was the end of the world, it would be for something better, so I would like to be close to my husband and cook a special meal, like the Last Supper, and celebrate all together, all organic foods. If I ate right for five years of my life, the last day has to be the best. I would see what I have in my garden and would make his favorite meal. He loves kale, so I would make sure that he goes to heaven (or wherever he's going) with his favorite meal in his belly.