For All Signs The planets Mars and Saturn are in a tense relationship this week, precisely so on Monday. Mars represents the energetic and assertive warrior side of each of us while Saturn symbolizes caution, conservatism and maintenance of the status quo. When these planets are in adverse aspect it becomes difficult for a short time to know whether to move forward or fall back. It resembles driving a car with one foot on the brake and the other on the accelerator. This aspect often coincides with minor accidents or failures involving vehicles, tools or mechanical objects.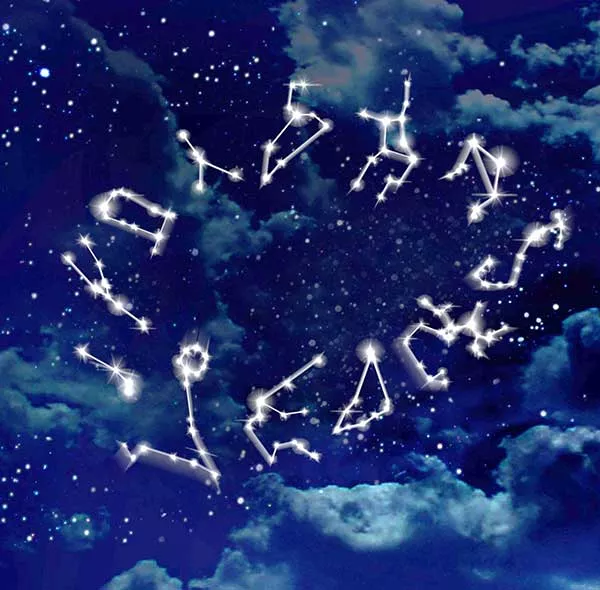 Aries the Ram (Mar 20—Apr 19th) This is an incredibly busy week with aspects to your sign coming from everywhere! Surprise shifts and changes will be coming out of the woodwork. Beware of an authority figure who may try to undermine you. Think carefully about what is truly important to you now in your life. Don't allow old habits or rules from the past to make your decision for you.
Taurus Mars, the Warrior planet, is in your sign. You may find that you anger more easily. This started near March 9 and will be relieved after April 21. Take good care of yourself. No risky or potentially harmful activities. Your subconscious mind is trying to give you a message. Pay attention to "coincidences", and remember your dreams. If you have experienced abuse in the past, memories may surface for resolution.
Gemini Information has been flying your way thick and fast. A surprise concerning a friend or a family member might have you reeling. This is a good week to let yourself be quiet while you absorb the changes that have come your way. If you feel on edge, transfer that energy to physical exercise.
Cancer This continues to be a period in which you should give yourself every opportunity to be out and about in the social world. New people who come into your life during this time may become teachers or guides on your next path. Give thought to what you need from your closest relationships for a few weeks and then talk it over later after Venus goes direct.
Leo Travel and connecting to others may feel healing to you now. Allow those you encounter the opportunity to teach you something. You may literally be experiencing education this month but it does not have to be formal.
Virgo You may be the recipient of a flood of information. It is unsettling and hard to process. However, it is not a good idea to share any of it with others right now, because you don't know what is fact or fiction. Recognize that you may manifest your thoughts, both positive and negative, into reality. Avoid brooding.
Libra Partners and significant others may seem to move into retreat mode. If it is not "out there", it may be inside. You may need to retreat into the quiet and have fewer people in your daily activities. Clientele may diminish for a while. It is not permanent, so don't worry about yourself. Examine what you really need from those who are in your life daily and prepare to ask for it.
Scorpio This is going to be a challenging week. Read the lead paragraph and take very good care of yourself. Machines, tools, and kitchen knives can be weapons if not handled with care. It is possible that your partner or lover may be of assistance if you get into a tight place. Beware of obsessive thinking about something you cannot change. That just uses your energy.
Sagittarius Circumstances on the romantic front are favorable with one who shares intellectual interests. Activities involving teaching/learning are favored, along with good aspects for travel. Stretch your mind and open it for new perspectives.
Capricorn Stressors related to home, hearth and family members may be an irritation to you this week. If someone disagrees with you, don't run them over with the tank. Open your mind and listen for the kernel of truth. Follow the advice in the lead paragraph and take care not to attempt more than your body can do.
Aquarius It will be a challenge to accomplish forward motion this week. Do what you can and let it go for another time. You may experience problems with broken equipment that distracts your time and energy. Some weeks are like that. Be patient with yourself.
Pisces Your mind needs a break from tedium. Give it a break with a delicious novel, art work, and music. Pisces worries about everybody and particularly this country, given present circumstances. You do not have to be "on duty" at all times. This is a good week for a break.
Are you interested in a personal horoscope? Vivian Carol may be reached at 704-366-3777 for private psychotherapy or astrology appointments. You may also visit her at www.horoscopesbyvivian.com.