How do you get to Carnegie Hall?
Outside The Evening Muse (on Aug. 20), Robby Hale (left) -- along with Ashli Kanzer -- practices before hitting the stage at the Crowntown Showdown open mic event.
Nuthin' but a 'G' thang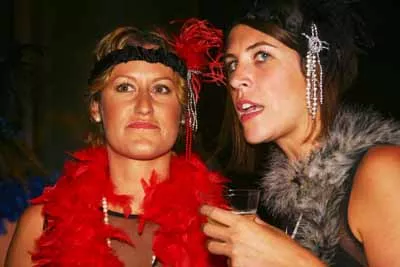 Stephanie Koppenal (left) and Jen Sieracki sport flapper garb at the 20th anniversary Great Gatsby Gala, which went down Aug. 23 at the Wachovia Atrium. All proceeds from the affair benefited the National Multiple Sclerosis Society, Mid-Atlantic Chapter.
Diamond in the back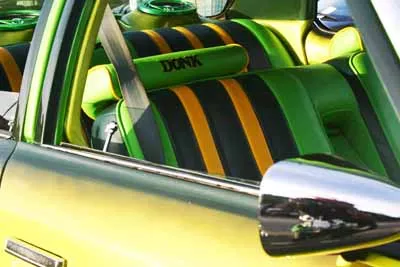 This pimped-out ride was one of many cars on display during the Queen City Car Wars at The Gold Club on Aug. 23.
Shoe business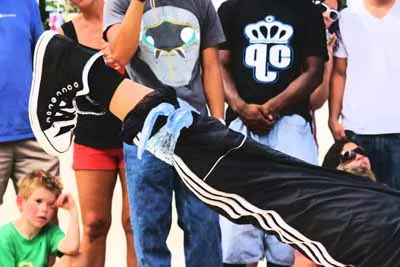 Dancer Payton Orseno (that's his foot) gets a leg up at the Battle Slam Jam, Aug. 23 at Grayson Skatepark