Page 8 of 9
If police hadn't searched Howard's East Pointe apartment in August 2001, things might have turned out a lot differently. They found drug paraphernalia and a scale, which made the apartment hot and left Howard, White and the girls with nowhere to stay.
It's not unusual for young twentysomethings to move back in with their parents after a financial setback, but the way Tracy Howard went about it was a bit unorthodox. He moved his girls -- White, two adult prostitutes who worked for him and Roach -- into his mother Ila's house. Roach, whose desperate father was still plastering photos of her all over town, was sent to work for Tracy's brother Alex.
A month later, Tracy Howard went to prison on parole violations, which is how Ila Howard initially inherited her son's business and caught the pimping bug. Before long, White told investigators, Ila was telling White to take the prostitutes out to "continue the profit making."
From jail, Tracy warned White about his mother and asked White to keep a close watch on her. Ila -- whose other son, David, later referred to her as a "workaholic" at the trial -- would try to learn the business, Tracy told White. Then she'd try to take it over.
Ila Howard, who was 37 at the time, allegedly already ran a successful cocaine distributorship, and was apparently a much better businessperson than her 19-year-old son. She watched Elizabeth White run the girls on jobs and caught on quickly. In just four years, Ila Howard built her son's two-bit pimpdom into a thriving escort business with an office in a business park on North Tryon Street, a North Carolina business license, drivers for the girls, a receptionist to answer calls and even a listing in the phone book. If they preferred, her clients could pay by credit card.
"They were a one-stop shop," said Det. Scott Maxfield. "A john would ask for a girl and drugs and he could get whatever he needed."
For Ila Howard, life hadn't been easy. At 14, she got pregnant with her first son, Alex, and then gave birth to both David and Tracy by the time she was 18. She'd had to work hard to keep her head above water. A woman Ila Howard worked with at Harris Teeter on East Boulevard said she was shocked to find out what her coworker was up to in her spare time and wondered how she'd found time to do it, given her Harris Teeter schedule.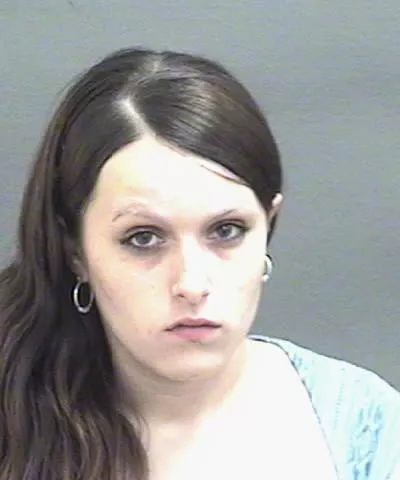 Kesia Burris, pictured at age 16. Her testimony helped take down the Howard business
"I liked her," the woman said. "She wasn't lazy. She'd make sure she did things right. I can't believe she'd do something like this."
While most of the brutalizing of the women was left to her sons, Ila Howard was no slouch as a pimp. She even managed to talk her own niece into working for her, and the police were called at one point after Ila Howard pistol-whipped her.
Ila Howard could make you feel lower than dirt, many of the girls say. "She would call people stupid and use a lot of vulgarity and make you feel you weren't nothing," said Johnson.
Wherever Tracy Howard went, it seemed, the prostitution bug spread. Maybe it was his enthusiasm for the game. Or maybe it was all the money that other people saw him making. But Alex Howard's half-hearted attempts to build his own pimpdom never inspired those around him like Tracy's did.
Even White, who had learned how to prostitute women as a driver for Tracy, would eventually leave him and start a prostitution business of her own. One of the early leads missing persons investigators stumbled upon was a report connected to White. After she and her boyfriend were caught with two 14-year-old prostitutes, whom they had imprisoned in an apartment filled with drugs and guns and forced into sexual slavery, White was more than eager to talk to investigators about what she knew of the Howards' operation -- anything to avoid the decades of prison time she was facing.
But even the lead investigators got from White wasn't enough to bring the Howards' drug and prostitution conspiracy down. Ila Howard's biggest downfall was involving her sons in what became her own business. Her records, which police confiscated from her North Tryon Street office, showed she had taken applications from at least 30 girls and may have had as many working for her -- in addition to the girls her two sons had brought to the business, who were always on call. Before they were all arrested, Nick Ragin, a driver for the group, said he was driving girls to appointments with johns 15 to 17 times a night on weekends. Ragin said he also picked up and dropped off at the airport Hispanic women who were flown up from Florida to work in the local business.