Page 6 of 9
It was like a third world country, investigators say, and if someone dropped you in the middle of it, you wouldn't know what country you were in. Before the city knocked it down, it took days just to clear the rats out.
Tracy Howard ruled the drug trade in the complex, which was known as "Little Mexico" because many of its residents were recent immigrants too poor to live anywhere else. Howard had both English- and Spanish-speaking crack dealers moving upwards of $10,000 a week worth of crack for him there, and he didn't tolerate encroachment on his territory. Howard rented two apartments side by side and busted a hole in the wall so the dealer who worked for him could keep the crack and the money on one side and the customers he sold to on the other. When Kelly Roland, one of the prostitutes who worked for him, rented another apartment for a rival dealer to sell crack out of, Howard paid enforcer Nick Ragin to savagely beat her. Other times, he, Ragin and a dealer who worked for him would engage in shoot-outs to drive rival drug dealers out of the complex.
With the money Howard was pulling in from the crack and the escort service, he didn't need to drive girls to Little Mexico anymore, but he and his brother still paid drivers to take them there.
"The Mexicans," they'd found, were useful for breaking new girls. Then, the higher-level clientele of the escort service could be used to build the girls back up again, to keep them going and striving for something better. When they messed up an escort call or if a customer complained, the girls would be taken to Little Mexico, with their pockets stuffed full of condoms, and fed to an apartment full of men as punishment. The men in the higher-end neighborhoods the girls were driven to thought they were getting a "cleaner" girl by calling an escort service and were none the wiser.
Over time, the number of residents of Little Mexico a girl had to do became a sort of indicator of her status. Hilari Levine, a heroin addict who grew up in a high-end neighborhood off Wendover Road, had nearly completed her college education when she went to work for Tracy Howard, mostly at the escort service.
The majority of her clients were older, more financially successful men, including lawyers, doctors and businessmen, Levine said, because she was one of the few girls working there who could make conversation with them.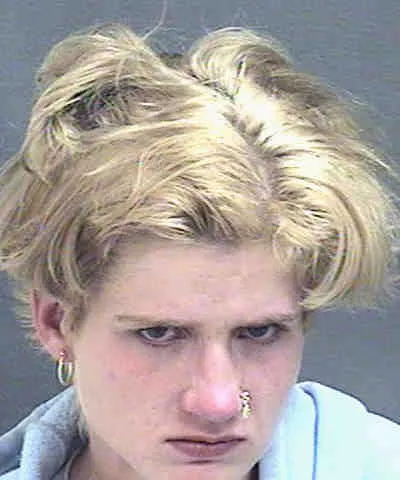 "Men want you to be able to talk to them," said Levine, who was in her mid-20s when she worked for the escort service. "It's kind of hard to hold a conversation with a 15-year-old."
So girls like 14-year-old Davia were forever messing up on calls and getting smacked for it, Levine said. That meant they often had to make their money off "the Mexicans."
"She would have to do $20 per each one because she still had to pay him [Tracy] every night," Levine told the jurors.
"You're dealing with a 14-year-old who is then forced to have sexual intercourse with 10 men in a night," said Charlotte-Mecklenburg Police Captain Eddie Levins. "They are humiliated. They are at the bottom and you build them back up until the only thing they trust is you."
Little Girl Lost
Since the McLeod Center's prostitution recovery program began seven years ago, a prostitute's options for getting off the streets, once nonexistent in Charlotte, have grown. Now when a woman is arrested on a solicitation charge, a layer of insulation from the streets is wrapped around her thanks to a joint effort by the police, the center and the courts. These women are now given a choice -- complete McLeod's prostitution recovery program or spend 120 days in jail. If they don't show up for treatment, they're eventually picked up in the areas they frequent by police officers who know them and then sent to jail to serve their sentences.
But for any of that to happen, they've actually got to be arrested.
"That's the thing that makes me kind of sad is that we're hitting these prostitutes that are 24, 25, 26 and 27," said Kleiser. "They've been doing it since they were 15, 16, 17 in Charlotte, but where are they? How have we lost them?"
By the time these women reach their early 20s, the physical and mental toll can be devastating.
"You get them in treatment at 23 and you talk to them and they've been prostituting that entire time," said Kleiser. "They were stripping, working in the back at strip clubs and they were escorting and now they've gotten into full-bred crack. They've got sores on their face and they're HIV positive and they're not useful to that culture any more and so it spits them out. They're put on the street basically and that's who we see. We're the retirement."