Page 5 of 9
"Tracy said the [younger] girls were dumb," Johnson said. "The younger they are, the more money they will make and the harder they will work. You'll never go broke with a young female. When you are a girl of Tracy's, you are going to work because you were going to pay some bills."
But Howard worked hard, too. Controlling every aspect of the girls' lives was a full-time, round-the-clock job.
"During the day, he'd take us shopping or to ride go-carts," said Johnson. "Anything to take our minds off what we were doing."
The girls did the dishes, cleaned the house, walked his dogs and bagged crack for him. If he didn't like the way things were done, a beating quickly followed. Like the pimps in the documentary, he supervised even the tiny details of their lives.
"He would like a shade of eye shadow we put on," said Chumley. "Then he'd notice when we put it on it had glitter in it. He'd make us take it off because it might get on [the customers] and their wives might know. He'd make us scrub our eyes until we got it off."
By August 2002, Howard had developed a "stable" of four prostitutes that included Tabitha, Carrie and two other underage girls named Honey, who was 17, and Keshia Burris, who was 16. Where Howard went, they went, too. The girls were bringing in thousands of dollars a week, but the terms of Howard's probation on a prior drug charge required that he hold a real job. He was given one by his mother, Ila, at the Family Dollar store she managed on East Sunset Drive in Monroe -- along with a Family Dollar uniform shirt and three more for the girls.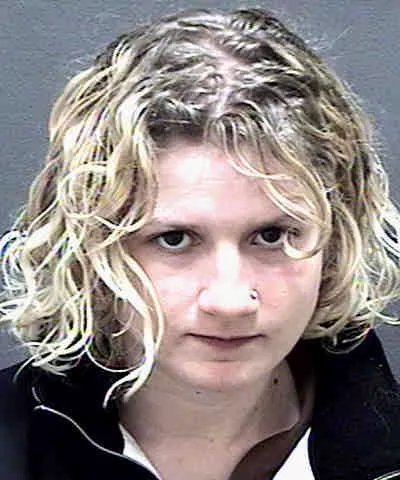 Chrystal Chumley, whom Tracy found on the streets when she was addicted to crack, at the times of her multiple arrests (also below)
When Tracy went to work each day, so did his prostitutes, who spent their days in the back room of the Family Dollar, tagging merchandise. Tabitha worked up front and drew a paycheck, but the other three girls didn't get one. At night, as the girls put it, they "did Mexicans."
All four girls would eventually try to escape the life Tracy Howard carved out for them. Three would return on their own, but not Carrie. She intended to run for good when she took off in November 2002. She even thought she'd made it until a male friend of her sister's stopped to talk to her and her best friend on the street. Something didn't feel right to Carrie's friend, who knew the guy knew Howard. A while later, Carrie claims, Tracy came out of nowhere, chased her down on foot, dragged her to the car and threw her in.
"He said, 'I bet you thought I wouldn't find you,'" Carrie says.
He took her home and ordered her into the shower. She was to come out naked and still wet. That way, she says, it would hurt more when he beat her with the belt.
But the abuse had become too much for Carrie. She was pregnant for a while, Carrie said, and even though she was bleeding, she claimed he still forced her to work.
"We tried to get his attention," said Carrie. "I tried to get him to take me to the hospital, but he just got angry. He didn't seem to care."
Carrie said she eventually had a miscarriage, which she attributed to the beatings. By the time she turned 18, she'd escaped for good.
Others weren't so lucky. By October 2003, when Ila Howard began advertising her escort service in V2 magazine and later in Creative Loafing, the girls were pulling in $200 an hour, many times more than the $25 to $35 they got paid for "doing Mexicans." But by then, Tracy Howard had found a new use for the johns he called "the Mexicans."
"I have noticed that most pimps set ridiculous prices for their hos because most pimps take pride in the quality of their hos. I strongly disagree with this. If you put a high price tag on a ho, you can inadvertently give her a sense of self value. Macks (an inferior, less intellectual version of a pimp) make a ho turn two $200 tricks. A pimp makes a ho turn five $100 tricks."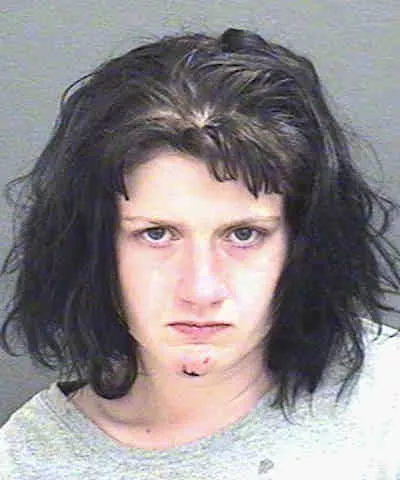 -- From The Pimp Game Instructional Guide
In December 2004, the city of Charlotte won its long-running battle to demolish Eastway Apartments on Eastway Drive. Arguably the city's most crime-ridden apartment complex, it was once used as a track for horse racing, and former horse stalls had been converted into apartments. Raw sewage ran out from behind many of the 60 units in the complex, and on weekends, police say, its population would swell by as much as 300 people, as prostitutes and drug users milled about what was considered to be one of the city's biggest crack dens.