Rain was starting to fall when Carrie stumbled upon the abandoned, foot-thick bundles of Creative Loafing newspapers behind a garage on West Trade Street, across from the federal courthouse. Dozens of stacks were lying around, and Carrie pulled them together into a makeshift bed so she wouldn't have to sleep on the wet ground. She covered part of her body with a jacket and the rest with more pages of the paper.
Up until a few days before, she'd been sleeping in an empty house with running water, which worked out well because she could get up and take a shower before she went to school in the morning. But the owner of the house found out and had Carrie arrested. Somehow, all this fell through the cracks of social services.
Carrie started prostituting for Tracy Howard at 15, as an alternative to living alone on the streets
A few months earlier, Carrie's mom, an alcoholic, had managed to convince workers at family services that she'd beaten her drinking habit for good and was ready for Carrie to come home. So in December 2001, Carrie left Elon Homes for Children. The arrangement lasted a month, until Carrie's stepfather flew into a drunken rage, threatened the girl with a gun and hit her. Carrie pressed charges.
"We went to court and they said he had to leave," said Carrie, who was 15 at the time. "My mama chose to make me leave instead."
Sometimes friends' parents would feed Carrie and let her stay with them. Other times that just didn't work out. When she had nowhere else to go, Carrie slept outside.
Things went on this way for five months, until the day in May when Tracy Howard spotted Carrie waiting at the bus stop on North Tryon Street near Old Concord Road.
The girl he saw was white, petite and caught somewhere between childhood cute and full-blown pretty. She had the doll face of a Gerber baby nearly grown up, the kind of lips lipstick was made for and a grin and giggle that still spreads quickly across a roomful of people. Had she grown up in another family and made it past the ninth grade, Carrie would have blended in with any high school cheerleading squad in the county.
But most of her life had been a nightmare, and it was about to get worse. Carrie fit a profile that 20-year-old Tracy Howard had studied the way his peers in college studied for their final exams. He was methodical about it.
Carrie would be a bonanza. But first, Howard would have to break her down and turn her out. He'd studied how to do that, too, and he was good at it. With Carrie, it took him less than a week.
After more than two years of watching the way Howard operated, Charlotte-Mecklenburg Police Detective Scott Maxfield says he still doesn't understand the hold that Howard, now 24, had on these women. Even the women struggle to put it into words.
"I had nowhere to go and he was going to take care of me," said Carrie. "He'd say, 'I care about you and I love you,' and I believed that. I was young. I thought I loved him. I know that sounds silly now."
At Howard's trial in April, prosecutor Karen Marston repeatedly held up a worn florescent pink and silver paperback book found among Howard's property by investigators. The novel was Pimp, written by Iceberg Slim, the street name used by Robert Maupin, who spent 25 years prostituting women in the 1940s and '50s in Chicago. Though it was written as an autobiography aimed at turning young men away from the destructive path Slim chose, it has come to be used instead as the underground bible for those who want to master "the game."
Howard's game got him convicted of 21 counts, including conspiracy to coerce juveniles into prostitution and to distribute more than 50 grams of crack cocaine. The charges carry a minimum of 10 years in prison, but those close to the case think Howard will end up serving several decades behind bars after he is sentenced this summer.
Pop-culture experts say Howard's "game" is based on pulp writer Iceberg Slim's '60s- and '70s-era poems and novels, which depicted the pimp game as far back as the 1940s. Slim's work became the basis for some early West Coast rap and permeated all of hip-hop culture after the mainstream arrival of gangsta rap in the 1990s. Slim's slang, the very same street lingo he used in his 1969 fictionalized autobiography, Pimp: The Story of My Life, is now regularly used by hard-core rappers and wanna-be pimps like Tracy Howard. On the stand during Howard's trial, even the girls who worked for Howard used the slang Slim made famous.
According to court documents, Howard started reading books on pimping while he was incarcerated in 2001, and quizzed older pimps about the game during his various stints in jail. His brother Alex had flirted with pimping before, mostly using hardened drug addicts, but Tracy Howard was clearly determined to master it and go after slightly higher-caliber girls, much younger girls -- girls like Carrie.
Before it all came crashing down, Howard would become one of the east side's most formidable drug dealers and he, his brother David Howard, and his mother, Ila Howard, would build a small sex and drug empire on the backs of under-aged, mentally unstable, and drug-addicted girls who often walked around with blackened eyes and broken noses.
No official estimates of the Howards' profits exist, but according to papers confiscated from Ila Howard's corporate office on North Tryon Street, she'd planned to report earnings of nearly $400,000 between September 2003 and September 2004 to the IRS. Investigators believe the real total is much higher.
Even now, two years later, Charlotte-Mecklenburg Police Department officials admit to a certain amount of naivete. The police just hadn't seen a racket in Charlotte quite like this one, though they have now begun to see signs of others like it more recently.
Somewhere between the missing persons division, the violent crimes unit, and the county's department of youth and family services, young women were falling between the cracks.
The success the police department had previously had with prostitution exclusion zones, vice stings and drug busts hadn't prepared them for this. Detectives with 25 years experience had never run into anything quite like it and had to learn as they went. Officers in missing persons struggled with organizational charts they still don't think they got quite right.
Tracy Howard, who was convicted last month of 21 counts, including conspiracy to coerce juveniles into prostitution (also below)
To Iceberg Slim, it all would have made perfect sense. The Howards' organization was textbook, from the "bottom bitch" all the way up to the "macks" and their pimp.
Most people no doubt believe the most vile, degrading rap videos and lyrics aren't real, that people couldn't actually live that way in America. Slim knew better. The operation he ran for two decades in Chicago was built on the same model and philosophy the Howards emulated. So are the operations run by the pimps who put on the Player's Ball, Chicago's annual gathering of America's wealthiest pimps, top rappers, hip-hop legends and porn stars. It's an orgy of sexual excess where pimps arrive in chauffeured Rolls Royces and proudly brandish the jewel-studded pimp sticks they use to beat their whores.
In the weeks before the event, legendary American Pimp Don Magic Juan and his pals get together to pick the pimp of the year. The criterion, loosely defined, is flashiness. How many homes a pimp owns, the cars he drives, the jewelry he wears, the size and quality of his "stable" of women.
"It's like the Academy Awards: If you win, you get more girls, your light be able to shine," Juan explained to Salon.com. "The Players Ball brings people together to recognize that pimpin' is hard work, despite what the public thinks. The ball appreciates the blood, sweat and tears it takes for a guy with a third-grade education to be driving a Rolls and wearing diamonds."
Even the hookers look happy, hanging proudly on their pimps or bending over as part of an obscene gesture for the cameras. It would be easy to laugh at the absurdity of it all if guys like Tracy Howard didn't take it so seriously, if they didn't spend their waking hours trying to earn a place of respect on the Player's Ball guest list.
Howard would spend hours watching the documentary American Pimp, another well-meaning look at the pimp game that wasn't intended as instructional material. He'd go to Blockbuster and rent it again and again just to have it around, said Carrie. To her, the aging, street-hardened pimps who spilled the secrets of their "spit game" in interviews for the documentary were "stupid," and so was the gaudy Player's Ball and the brain-dead whores.
"I'm like, 'That's your life right there, and your life is documentary,'" Carrie told Howard. "'That's all you are interested in. That's all you are.'"
Most of the time, Howard would just ignore her, hit rewind and watch it again.
"That's where he got the motivation from," said Carrie.
The girls who made it to the courtroom last month to testify at the Howard trial were not the glamorous, grinning whores from the video. Though many of them were led in bound in chains, the women who worked for the Howards looked relatively normal when they took the stand. That is, until some of them opened their mouths and words began to come out. Listening to the most wretched of them, it became obvious within minutes that those sitting before the court weren't human beings, but merely the mangled psychological remains of humanity -- still talking, still breathing, but obscenely unwhole.
Like the documentary's glamor whores, Crystal Chumley, 23, was pretty, but that's where the similarities ended. Chumley says her biological mother killed Crystal's baby brother by shooting him full of dope when Crystal was just a toddler. Crystal was later adopted by an Alabama couple and her adoptive grandfather began raping her when she was 6. He'd give her alcohol to keep her numb while they had sex, and she figures she's been an alcoholic since before she was 10. The grandfather's abuse stopped when she was 13, but shortly afterwards her adoptive father took an interest in her and began raping her. Crystal arrived in Charlotte at 17 as a runaway, got addicted to crack and was plucked from the streets by Tracy Howard, who figured it would be "easy to get her."
Chumley, who worked as a prostitute for all three Howard brothers and for the escort service, explained to the jury how David Howard, whom she said she still loved, had held a fire poker in flames until it heated up red hot and then scalded her leg with it. It was because she'd been about to light her crack pipe over the flames and he wanted her to know how hot the fire was so she wouldn't hurt herself. It was because he loved her and didn't want her to smoke crack anymore, she explained, smiling at the memory of a time when David would still say he loved her.
The jury's horror was nearly palpable -- at the beginning of the trial. Things like this go on in America? In Charlotte? Nothing short of a tour of duty in Vietnam could have prepared them for what they heard, and maybe not even that. By the end of the trial, after hearing of girls who'd had miscarriages into toilets and of women who were whipped with belts and strangled in bathtubs, the jury members all wore the shell-shocked demeanors of war survivors.
Street-hardened investigators with the CMPD and Bureau of Alcohol, Tobacco and Firearms still get so choked up about some of the girls that they have to turn their heads away when they talk about them. The task of putting women like this back together -- or at least teaching them to function when they decide to come off Charlotte's streets -- often falls to Genny Kleiser, director of operations at the McLeod Addictive Disease Center on Remount Road, which runs the county's only prostitution recovery program.
"We're dealing with complete social retardation," said Kleiser. Not mental retardation, Kleiser emphasizes. Many of the women are of average intelligence. They just come from a social, cultural and sexual background that is alien to the rest of society -- as alien as the rest of the society is to them.
When the average person meets someone new, they shake hands. These women have sex.
"They have no functional ability in society, so much so that when the new ones come in the lobby we have to go up there and monitor them to keep their shirts down and their legs closed and stop flashing people," said Kleiser.
Of the 250 prostitutes who have come through the McLeod program since it started seven years ago, some of those who worked for the Howards were the worst Kleiser has ever seen.
But then, the Howards got a hold of their girls young, and worked them over good.
Downing Carrie
"The pimps in the joint had said, 'There ain't nothing more important than what makes a new bitch tick and why. You gotta scrape her brain. Find out if the first joker who laid her was her father or who. Make her tell you her life story."
-- From Pimp: The Story of My Life by Iceberg Slim
"He wanted to know about when I lost my virginity," Carrie said of Tracy Howard during the days after she met him. "He kept asking me questions. He wanted to know everything."
Howard did a double take when he saw Carrie at the bus stop on North Tryon Street near Old Concord Road on a May morning in 2002. He turned the car around, pulled up and flirted with her and gave her his number. She called him a few hours later, and that night, for the first time in a while, Carrie had somewhere nice to stay with no pressure on her to leave, no feeling of imposition.
She spent the evening watching movies with Tracy's mother Ila and another girl named Tabitha at Ila's home on Grenelefe Village Road in Cornelius. The place was neat and clean, the furniture nice, the lawn well-kept. The neighborhood was suburban and seemed normal, nothing like the chaos Carrie came from.
She could stay as long as she liked, Tracy told her, because he loved her. She was low on clothes, so over the next couple of days, he took her out and bought her some outfits, nice ones. It was all straight out of The Pimp Game Instructional Guide, by Mickey Royal:
"You rescue her from her nightmare temporarily and show her the fantasy that comes with you. She cannot receive the fantasy until she has decided to deliver you some reality. If she says she loves you, it should go in one ear and out the other. If she delivers something you can touch, like a cheeseburger, you then can touch her. Trust me. The deliveries will increase in value. She gets nothing without giving something."
The house on Grenelefe was all part of the mirage, a portal through which lonely and desperate young women passed on their way to hell. Eventually, they'd be shuffled off to an apartment somewhere to be kept under near-constant surveillance. In the beginning, the girls always thought they'd hit the jackpot, but the bill quickly came due.
Tabitha had sex for money, Tracy soon told Carrie. If Carrie wanted to stay, she'd have to do it, too, but just a few days a week. To Carrie, it didn't sound like too bad a deal at first. She recalled the first time Tracy drove her to one of the apartment complexes where the johns he called "the Mexicans" would line up when they saw Tracy's car pull in. Tracy handed her a condom. (The girls were always supposed to wear condoms. Only Tracy had sex with them without one.)
Tracy had let the first customer know that he could hit Carrie if there were any problems, and when Carrie panicked and tried to back out, Tracy told the man, "No fucky, fucky." The man promptly smashed his fist into Carrie's face.
"I felt like I had to do it," said Carrie, who was 16 at the time. "It was either I have sex and feel disgusting or get my ass whooped by two men."
That may explain the first time Carrie had sex for money, Howard's defense attorney pointed out while grilling her during the trial. But what about the hundreds of times after that? What about the 6 to 10 men she did a night?
By then, Howard was beating Carrie on an almost daily basis, and she was terrified of him, she explained to the jury. To Ron Simmons, a Charlotte-Mecklenburg Police Vice and Narcotics Bureau detective, it all makes perfect sense.
"It takes place very quickly -- isolation, praise, building up," said Simmons, who has spent the past two decades helping prostitutes get off the street. "Once she does it the first time, he can turn around and say, 'You're just a freaking whore. You can't tell me you didn't like this. You think anybody is going to believe you? I'll go back and tell your mother. I'll tell all your friends, whore.'"
Most of these girls have been sexually abused, he says. For the first time, they're being paid for what they've been doing most of their lives for free. The sick and twisted rhythm of their new lives is the only security they've known.
"If you beat someone long enough with a stick, they'll come to love the stick," said Simmons.
"As hard as it is to comprehend when it would make sense to you and I to just leave, these girls become so dependent on these guys, their self esteem is so low they will take a butt whooping in a heartbeat just to be able to stay with a guy, even if they are not exclusively his. They'll say to themselves that he sleeps with the other girls because they're just little whores, but he loves me. She's willing to make a compromise just to keep the peace, just to keep that roof over her head."
"You'll start to dress her, think for her, own her. If you and your victim are sexually active, slow it down. After sex, take her shopping for one item. Hair and/or nails is fine. She'll develop a feeling of accomplishment. The shopping after a month will be replaced with cash. The love making turns into raw sex. She'll start to crave the intimacy and be willing to get back into your good graces. After you have broken her spirit, she has no sense of self value. Now pimp, put a price tag on the item you have manufactured."
-- From The Pimp Game Instructional Guide
Like Carrie, Tabitha Johnson was homeless, desperate and broke, owning only the clothes on her back when she met Howard and started working for him after friends abandoned her in Charlotte. But Tabitha was a woman in her mid-20s at the time, a decade older than most of the other girls. She had an addiction to cocaine and knew the game.
"Tracy said the [younger] girls were dumb," Johnson said. "The younger they are, the more money they will make and the harder they will work. You'll never go broke with a young female. When you are a girl of Tracy's, you are going to work because you were going to pay some bills."
But Howard worked hard, too. Controlling every aspect of the girls' lives was a full-time, round-the-clock job.
"During the day, he'd take us shopping or to ride go-carts," said Johnson. "Anything to take our minds off what we were doing."
The girls did the dishes, cleaned the house, walked his dogs and bagged crack for him. If he didn't like the way things were done, a beating quickly followed. Like the pimps in the documentary, he supervised even the tiny details of their lives.
"He would like a shade of eye shadow we put on," said Chumley. "Then he'd notice when we put it on it had glitter in it. He'd make us take it off because it might get on [the customers] and their wives might know. He'd make us scrub our eyes until we got it off."
By August 2002, Howard had developed a "stable" of four prostitutes that included Tabitha, Carrie and two other underage girls named Honey, who was 17, and Keshia Burris, who was 16. Where Howard went, they went, too. The girls were bringing in thousands of dollars a week, but the terms of Howard's probation on a prior drug charge required that he hold a real job. He was given one by his mother, Ila, at the Family Dollar store she managed on East Sunset Drive in Monroe -- along with a Family Dollar uniform shirt and three more for the girls.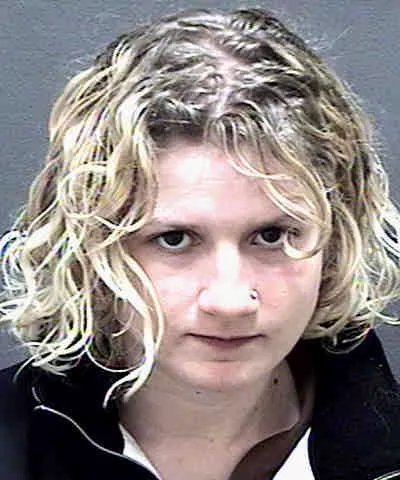 Chrystal Chumley, whom Tracy found on the streets when she was addicted to crack, at the times of her multiple arrests (also below)
When Tracy went to work each day, so did his prostitutes, who spent their days in the back room of the Family Dollar, tagging merchandise. Tabitha worked up front and drew a paycheck, but the other three girls didn't get one. At night, as the girls put it, they "did Mexicans."
All four girls would eventually try to escape the life Tracy Howard carved out for them. Three would return on their own, but not Carrie. She intended to run for good when she took off in November 2002. She even thought she'd made it until a male friend of her sister's stopped to talk to her and her best friend on the street. Something didn't feel right to Carrie's friend, who knew the guy knew Howard. A while later, Carrie claims, Tracy came out of nowhere, chased her down on foot, dragged her to the car and threw her in.
"He said, 'I bet you thought I wouldn't find you,'" Carrie says.
He took her home and ordered her into the shower. She was to come out naked and still wet. That way, she says, it would hurt more when he beat her with the belt.
But the abuse had become too much for Carrie. She was pregnant for a while, Carrie said, and even though she was bleeding, she claimed he still forced her to work.
"We tried to get his attention," said Carrie. "I tried to get him to take me to the hospital, but he just got angry. He didn't seem to care."
Carrie said she eventually had a miscarriage, which she attributed to the beatings. By the time she turned 18, she'd escaped for good.
Others weren't so lucky. By October 2003, when Ila Howard began advertising her escort service in V2 magazine and later in Creative Loafing, the girls were pulling in $200 an hour, many times more than the $25 to $35 they got paid for "doing Mexicans." But by then, Tracy Howard had found a new use for the johns he called "the Mexicans."
"I have noticed that most pimps set ridiculous prices for their hos because most pimps take pride in the quality of their hos. I strongly disagree with this. If you put a high price tag on a ho, you can inadvertently give her a sense of self value. Macks (an inferior, less intellectual version of a pimp) make a ho turn two $200 tricks. A pimp makes a ho turn five $100 tricks."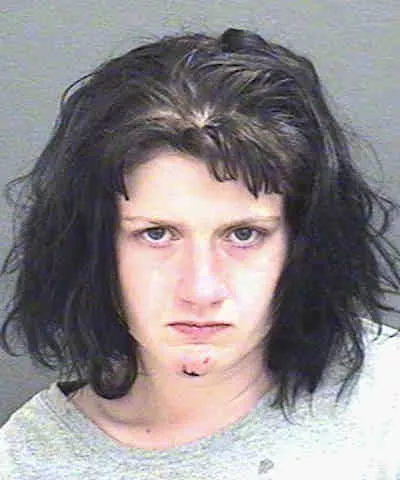 -- From The Pimp Game Instructional Guide
In December 2004, the city of Charlotte won its long-running battle to demolish Eastway Apartments on Eastway Drive. Arguably the city's most crime-ridden apartment complex, it was once used as a track for horse racing, and former horse stalls had been converted into apartments. Raw sewage ran out from behind many of the 60 units in the complex, and on weekends, police say, its population would swell by as much as 300 people, as prostitutes and drug users milled about what was considered to be one of the city's biggest crack dens.
It was like a third world country, investigators say, and if someone dropped you in the middle of it, you wouldn't know what country you were in. Before the city knocked it down, it took days just to clear the rats out.
Tracy Howard ruled the drug trade in the complex, which was known as "Little Mexico" because many of its residents were recent immigrants too poor to live anywhere else. Howard had both English- and Spanish-speaking crack dealers moving upwards of $10,000 a week worth of crack for him there, and he didn't tolerate encroachment on his territory. Howard rented two apartments side by side and busted a hole in the wall so the dealer who worked for him could keep the crack and the money on one side and the customers he sold to on the other. When Kelly Roland, one of the prostitutes who worked for him, rented another apartment for a rival dealer to sell crack out of, Howard paid enforcer Nick Ragin to savagely beat her. Other times, he, Ragin and a dealer who worked for him would engage in shoot-outs to drive rival drug dealers out of the complex.
With the money Howard was pulling in from the crack and the escort service, he didn't need to drive girls to Little Mexico anymore, but he and his brother still paid drivers to take them there.
"The Mexicans," they'd found, were useful for breaking new girls. Then, the higher-level clientele of the escort service could be used to build the girls back up again, to keep them going and striving for something better. When they messed up an escort call or if a customer complained, the girls would be taken to Little Mexico, with their pockets stuffed full of condoms, and fed to an apartment full of men as punishment. The men in the higher-end neighborhoods the girls were driven to thought they were getting a "cleaner" girl by calling an escort service and were none the wiser.
Over time, the number of residents of Little Mexico a girl had to do became a sort of indicator of her status. Hilari Levine, a heroin addict who grew up in a high-end neighborhood off Wendover Road, had nearly completed her college education when she went to work for Tracy Howard, mostly at the escort service.
The majority of her clients were older, more financially successful men, including lawyers, doctors and businessmen, Levine said, because she was one of the few girls working there who could make conversation with them.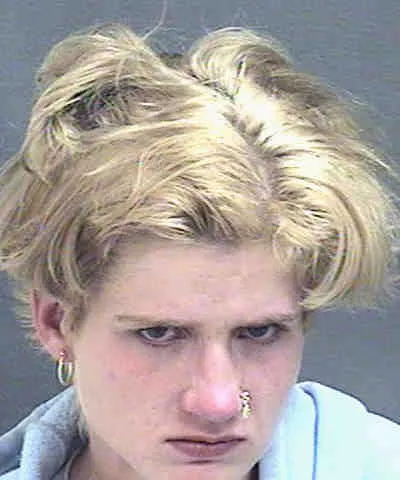 "Men want you to be able to talk to them," said Levine, who was in her mid-20s when she worked for the escort service. "It's kind of hard to hold a conversation with a 15-year-old."
So girls like 14-year-old Davia were forever messing up on calls and getting smacked for it, Levine said. That meant they often had to make their money off "the Mexicans."
"She would have to do $20 per each one because she still had to pay him [Tracy] every night," Levine told the jurors.
"You're dealing with a 14-year-old who is then forced to have sexual intercourse with 10 men in a night," said Charlotte-Mecklenburg Police Captain Eddie Levins. "They are humiliated. They are at the bottom and you build them back up until the only thing they trust is you."
Little Girl Lost
Since the McLeod Center's prostitution recovery program began seven years ago, a prostitute's options for getting off the streets, once nonexistent in Charlotte, have grown. Now when a woman is arrested on a solicitation charge, a layer of insulation from the streets is wrapped around her thanks to a joint effort by the police, the center and the courts. These women are now given a choice -- complete McLeod's prostitution recovery program or spend 120 days in jail. If they don't show up for treatment, they're eventually picked up in the areas they frequent by police officers who know them and then sent to jail to serve their sentences.
But for any of that to happen, they've actually got to be arrested.
"That's the thing that makes me kind of sad is that we're hitting these prostitutes that are 24, 25, 26 and 27," said Kleiser. "They've been doing it since they were 15, 16, 17 in Charlotte, but where are they? How have we lost them?"
By the time these women reach their early 20s, the physical and mental toll can be devastating.
"You get them in treatment at 23 and you talk to them and they've been prostituting that entire time," said Kleiser. "They were stripping, working in the back at strip clubs and they were escorting and now they've gotten into full-bred crack. They've got sores on their face and they're HIV positive and they're not useful to that culture any more and so it spits them out. They're put on the street basically and that's who we see. We're the retirement."
The Howards' operation may begin to provide police with the answers Kleiser is looking for. But solutions may be harder to come by. These girls aren't out on the street for police to target and pick up, so exactly where they are at any given time is hard to ascertain, especially when pimps drive them to meet johns at apartment complexes without advertising first.
"Even if you pull them over," said Simmons, "they'll just tell you they're with their boyfriend." Simmons said if police knew where the girls were going, a search warrant could be obtained. But even then, the most serious charges police could bring would be solicitation or contributing to the delinquency of a minor.
Running sting operations on escort services like the one the Howards eventually ran, or those increasingly being run from Internet sex sites and online sex ads, could help. But dozens of advertisements for "services" appear and disappear from month to month. Many of them draw from the same pool of women -- including the underage girls -- that most of the city's escort services share. But again, the most serious charges investigators could hope for would be solicitation and contributing to the delinquency of a minor, and those don't send defendants who make their livings off these women away for long periods of time.
Conspiracy charges such as those Ila Howard agreed to in a plea deal -- and that Tracy and David Howard were convicted of in federal court last month -- carry dozens of years in prison, but they take years of police work and cooperation from the women on the inside. And federal prosecutors only pick the worst of the worst for trials that take thousands of man hours to put on. As at the federal level, the state has conspiracy laws, too, says Charlotte-Mecklenburg police Sgt. Katherine Scheimreif, of the violent crimes unit, but the underfunded system is too overwhelmed and lacks the resources to make use of those laws.
At the moment, police say they know of other sex enterprises in Charlotte that they believe are exploiting girls as young as 14. But without lucky breaks such as those they got in the Howard case -- from women who were beaten so badly that they were scared into talking to police -- the authorities' hands are tied.
Unlike most prostitution busts, the leads in the Howard case came not from vice or officers on the street, but from the missing persons division. "I'm walking down the hall one day and a detective says we have these teenage girls prostituting themselves," said Scheimreif. "They just started looking at the case reports for these girls and the same names kept coming up."
Many of the girls, it seemed, were either associated with the Howards or people who knew or worked for them.
After Krissy Roach disappeared in March 2001, Det. Will Faulkner of the CMPD's missing persons division spent five years looking for her. Tracy Howard was equally determined that the short, pretty, heavy-set East Mecklenburg High School freshman wouldn't be found.
Howard was 19 at the time and fresh out of jail after serving a stint for robbery, eluding arrest and possession of a stolen car. As far as investigators can tell, Roach, who had just turned 16, was Howard's first prostitute. Roach said she met Tracy Howard through Broderick Nelson, Howard's best friend since their early teens, when Howard and Nelson lived together at a youth home.
Roach wasn't homeless, hungry or desperate, like many girls attracted to prostitution. She'd just been arrested one too many times and was tired of the restrictions the juvenile court put on her. And she wanted to be Tracy's girlfriend.
She could be his girlfriend and live with him, too, he told her, but she knew what she had to do. Roach claims Howard took her ID from her right away because she was underage and he didn't want her to get caught -- or to get caught with her. A few days after her 16th birthday, she moved to the Grenelefe house. By then, Roach said, her missing persons report was running on Channel 16.
Roach was working for Howard when he and Elizabeth White, his ex-girlfriend, got back together. The three moved together to East Pointe Apartments near Eastland Mall. White says she figured out who Roach was from a missing persons poster Roach's father hung up.
If police hadn't searched Howard's East Pointe apartment in August 2001, things might have turned out a lot differently. They found drug paraphernalia and a scale, which made the apartment hot and left Howard, White and the girls with nowhere to stay.
It's not unusual for young twentysomethings to move back in with their parents after a financial setback, but the way Tracy Howard went about it was a bit unorthodox. He moved his girls -- White, two adult prostitutes who worked for him and Roach -- into his mother Ila's house. Roach, whose desperate father was still plastering photos of her all over town, was sent to work for Tracy's brother Alex.
A month later, Tracy Howard went to prison on parole violations, which is how Ila Howard initially inherited her son's business and caught the pimping bug. Before long, White told investigators, Ila was telling White to take the prostitutes out to "continue the profit making."
From jail, Tracy warned White about his mother and asked White to keep a close watch on her. Ila -- whose other son, David, later referred to her as a "workaholic" at the trial -- would try to learn the business, Tracy told White. Then she'd try to take it over.
Ila Howard, who was 37 at the time, allegedly already ran a successful cocaine distributorship, and was apparently a much better businessperson than her 19-year-old son. She watched Elizabeth White run the girls on jobs and caught on quickly. In just four years, Ila Howard built her son's two-bit pimpdom into a thriving escort business with an office in a business park on North Tryon Street, a North Carolina business license, drivers for the girls, a receptionist to answer calls and even a listing in the phone book. If they preferred, her clients could pay by credit card.
"They were a one-stop shop," said Det. Scott Maxfield. "A john would ask for a girl and drugs and he could get whatever he needed."
For Ila Howard, life hadn't been easy. At 14, she got pregnant with her first son, Alex, and then gave birth to both David and Tracy by the time she was 18. She'd had to work hard to keep her head above water. A woman Ila Howard worked with at Harris Teeter on East Boulevard said she was shocked to find out what her coworker was up to in her spare time and wondered how she'd found time to do it, given her Harris Teeter schedule.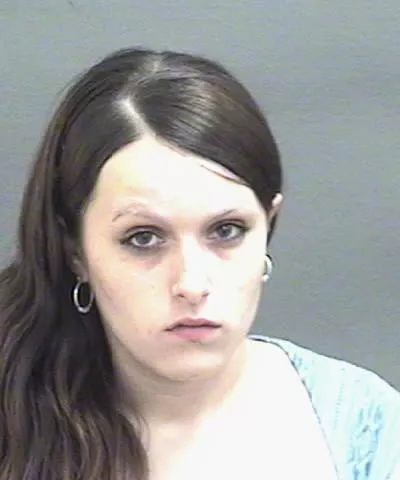 Kesia Burris, pictured at age 16. Her testimony helped take down the Howard business
"I liked her," the woman said. "She wasn't lazy. She'd make sure she did things right. I can't believe she'd do something like this."
While most of the brutalizing of the women was left to her sons, Ila Howard was no slouch as a pimp. She even managed to talk her own niece into working for her, and the police were called at one point after Ila Howard pistol-whipped her.
Ila Howard could make you feel lower than dirt, many of the girls say. "She would call people stupid and use a lot of vulgarity and make you feel you weren't nothing," said Johnson.
Wherever Tracy Howard went, it seemed, the prostitution bug spread. Maybe it was his enthusiasm for the game. Or maybe it was all the money that other people saw him making. But Alex Howard's half-hearted attempts to build his own pimpdom never inspired those around him like Tracy's did.
Even White, who had learned how to prostitute women as a driver for Tracy, would eventually leave him and start a prostitution business of her own. One of the early leads missing persons investigators stumbled upon was a report connected to White. After she and her boyfriend were caught with two 14-year-old prostitutes, whom they had imprisoned in an apartment filled with drugs and guns and forced into sexual slavery, White was more than eager to talk to investigators about what she knew of the Howards' operation -- anything to avoid the decades of prison time she was facing.
But even the lead investigators got from White wasn't enough to bring the Howards' drug and prostitution conspiracy down. Ila Howard's biggest downfall was involving her sons in what became her own business. Her records, which police confiscated from her North Tryon Street office, showed she had taken applications from at least 30 girls and may have had as many working for her -- in addition to the girls her two sons had brought to the business, who were always on call. Before they were all arrested, Nick Ragin, a driver for the group, said he was driving girls to appointments with johns 15 to 17 times a night on weekends. Ragin said he also picked up and dropped off at the airport Hispanic women who were flown up from Florida to work in the local business.
Jenine Lucky, a female driver Ila hired to take prostitutes to appointments, once recognized the 15-year-old in the back seat as a former classmate of her son's. Lucky told the jury she tried to talk the girl out of prostituting herself and even offered to take her home if she wanted to go, but the girl refused. "This is a child," Lucky says she told Ila. The woman quit working for Ila after that but never reported what she had seen to police.
Ila took other chances, too. On several occasions, she picked up underage prostitute Keshia Burris at her mother's house and at the gas station down the street from her father's house. But Ila wasn't out of control like her sons, whose rampages were turning increasingly brutal. Aside from the police record on the pistol-whipping of her niece, Ila managed to attract almost no attention, despite having more women working for her than her sons did.
That may be because her sons pimped according to what Iceberg Slim called the "mack" or "gorilla style," in which women are coerced into selling their bodies through fear and domination alone. Ila instead studied what made prostitution rehabilitation programs successful, and she quickly learned what made the women tick. Because these women receive so little praise or appreciation throughout their lives, certificates of achievement are a key part of rehabilitation programs for prostitutes, who cherish the certificates, even when they're given out for something as simple as making it through a two-day class on nutrition, said Det. Ron Simmons.
So Ila gave out certificates of achievement, too, but in grander style than they'd get at a drug or prostitution treatment center. The girls got steak at company meetings at the Golden Corral, where Ila would present the certificates, often containing misspelled names, to the girls who worked the most hours and brought in the most money.
One of those certificates for making the most money went to Keshia Burris, who had sold her body for the Howard family since she was 15. As the trial wound down last month, Burris told her mother Lisa Burris from her jail cell that she still loved Tracy, that she still wanted to be with him, despite the two miscarriages she'd suffered while taking near-daily beatings from him. But it was Keshia -- the acknowledged "bottom bitch," the most loyal girl in the organization, the girl others described as a "pimp in training" -- who ultimately took down the organization. She wanted nothing more than to be Tracy's girlfriend, but the increasing severity of the beatings she says he doled out drove her to talk to police about the group and the under-aged girls working for it.
This is how Charlotte-Mecklenburg Police Department Captain Eddie Levins sees Ila Howard: "Had she never involved her sons, she would probably still be at it." Carrie said she plans to attend Tracy Howard's sentencing, because she wants to see his face when he finds out how much time he'll serve. "Payback," Carrie said, "is a motherfucker."