Photographs are meant to tell a story. They capture a moment and can convey emotions in the simplest ways. Sometimes, however, there's more to the story than meets the eye. When going through photos for the sixth annual Year in Music photo collection, I scanned thousands of photos from the more than 100 concerts I attended this year and found some of the moments that stood out the most to me. (See more online at clclt.com/music.) Here's a look back: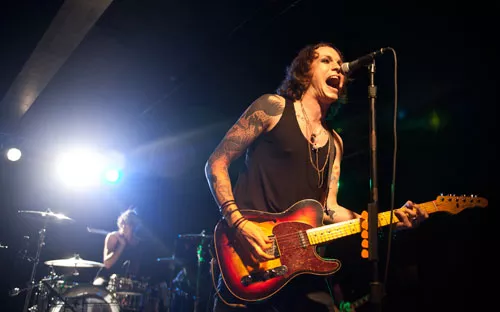 When Against Me! performed at Amos' Southend on June 14, 2012, singer Laura Jane Grace left a lasting impression on everyone who had previously known her as Tom Gabel. Rock 'n' roll never felt so freeing.
Avett brothers Seth and Scott returned to smaller stages, joining their father, Jim, at his album release show at the Evening Muse on Feb. 26, 2012.
Aside from plenty of confetti, the addition of remote-controlled light-up wristbands which Coldplay gave everyone in attendance at Time Warner Cable Arena on July 3, 2012, brought audience participation to a new level.
People had been waiting for D'Angelo's comeback for years when he finally hit Verizon Wireless Amphitheatre on Sept. 16, 2012.
Moments of songwriting brilliance at Fiona Apple's Fillmore concert on Sept. 26, 2012, were overshadowed by the singer's frail appearance and scatterbrained commentaries.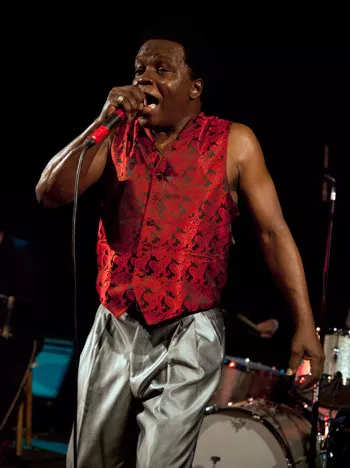 62-year-old N.C.-born soul singer Lee Fields hit Tremont Music Hall on Dec. 7, 2012, and left himself, and the crowd, in a pool of sweat.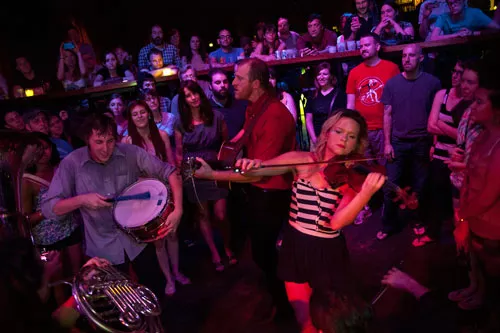 Encores have come to be expected, but the members of Lost in the Trees capped off their performance at the Visulite Theatre on June 28, 2012, by grabbing their instruments and heading into the crowd.
Machine Gun Kelly jumped onto the barricade to get closer to fans at the Vans Warped Tour stop in Charlotte on July 30, 2012, at Verizon Wireless Amphitheatre.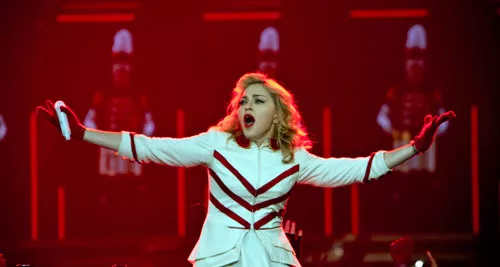 Madonna's performance at Time Warner Cable Arena on Nov. 15, 2012, proved the Material Girl is still as provocative, theatrical and talented as ever.
Monophonics singer/keyboardist Kelly Finnigan was dripping with perspiration — his hair and shirt soaked — after the band's first song at the Double Door Inn on May 17, 2012. Concertgoers must have been texting their friends, as people were still entering the venue an hour into the San Francisco group's funk-and-soul set.
He well may end up a one-hit wonder, but for this night, PSY tried his best to get the whole place dancing. Sadly, he only performed his worldwide smash "Gangnam Style" at the Fillmore on Dec. 12, 2012.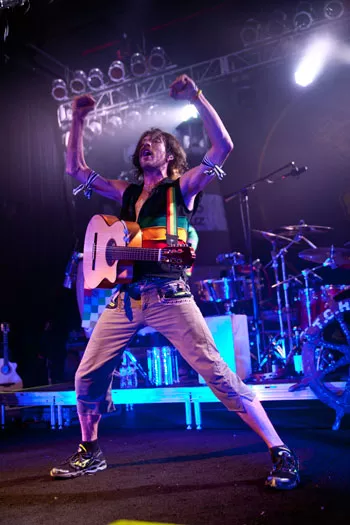 Gogol Bordello brought its energetic gypsy folk-rock to the Fillmore on May 21, 2012.
Iron Maiden made a long-awaited return to Charlotte on June 21, 2012, kicking off its tour at Verizon Wireless Amphitheatre.
Kendrick Lamar (above) has landed at the top of numerous "Best of 2012" album lists, but he was nearly upstaged by J. Cole at The Fillmore on Sept. 11, 2012.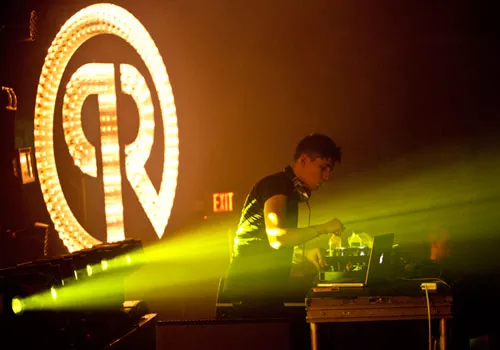 Porter Robinson is only 20 years old, but the Chapel Hill-based DJ is quickly selling out clubs around the country, including the Neighborhood Theatre on June 26, 2012.