The year 2006, at long last, is dead. Long live 2007! (Or, at least live ... er ... one year.)
So what does the new year have in store for the citizens of Charlotte? Only the higher power of your choice and maybe a few psychics know what's going happen this year for sure. But despite our lack of clairvoyant abilities, we -- the fine folks at Creative Loafing -- decided to try our hands at precognition and predict who and what will be big in the Q.C. for 2007. Our predictions run the gamut -- from the arts to politics to music and more.
Come 2008, of course, you may find we were dead wrong about every damn pick. But, hey, our predictions cost you less than those pesky 900 numbers. So, just read on and enjoy.
Jermaine Nakia Lee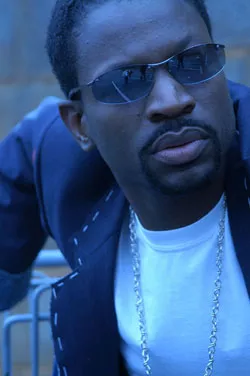 Jermaine Nakia Lee, president/founder of Carolinas Black Pride Movement
Where will 2007 find Jermaine Nakia Lee? Anywhere he wants. The founder/president of the Carolinas Black Pride Movement isn't about to stop, not after the grand debut of his BlackOut 2006 in September and its subsequent encore in October. The "theater event" showcasing the Harlem Renaissance from a gay/lesbian perspective was a major coup for Charlotte's GLBT and artistic communities. But, Lee will easily top his own success with the even bigger Black Gay Pride celebration he has scheduled and lots more in store from Motif Entertainment, his production company.
-- Branna Calloway
Charlotte's Korean Community
The Koreans are coming! The Koreans are coming!
You might want to pick up on some key hanguk phrases soon because Koreans will be making an impact this year. According to Joseph Yi, president of the Korean Association of Charlotte, the number of Koreans in the area is growing steadily. "Ten years ago, the Korean population was about 2,000 to 2,500. It's grown to about 5,000 to 6,000 now," he says.
While the population hasn't increased as fast as cities like Dallas and Los Angeles, Yi says Koreans are attracted to Charlotte because of the cheaper cost of living, the opportunity to start successful small businesses and the ability to raise their kids in a good environment.
For first-generation Koreans (those who were born in South Korea and moved to the United States), it's all about being able to give their kids the best of everything -- including education. "They put more effort into raising their kids than any other group of people," says Yi. "First priority is education. That drives everything. Koreans work 12-14 hours a day easily. They don't mind [working hard] for their kids."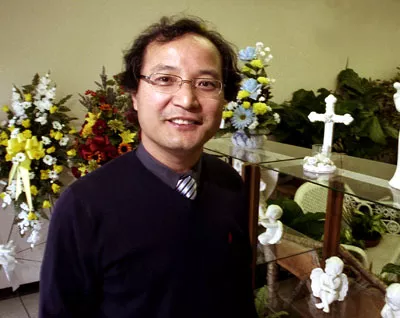 Joseph Yi, president of Korean Association of Charlotte
That being said, Charlotte will most likely begin to see more of these second-generation Koreans (those who were raised in the States) contribute to the economy through professional fields. Flipping through the pages of The Asian Herald, it's not strange to see advertisements by Korean doctors, dentists and CPAs, which may not have been the case 10 years ago.
To keep up with the growing population, the Korean Association has many activities and projects planned for 2007, including two picnics to support the Korean Seniors Association, a Korean festival where Yi expects at least 600 people to attend, and a math camp at UNC Charlotte for high school students. He's also working to get a "Welcome" sign in Korean erected in Charlotte-Douglas International Airport and hopes to get the driver's license test printed in a more accurate Korean language.
With all of these plans underway and the steady rise in population numbers, ahn young ha say yuh ("hello" in Korean) might go a long way.
-- Kimberly Lawson
H.E.L.P.
Since 2001, when this grassroots community group lobbied unsuccessfully for a $9-per-hour minimum wage for city workers, Helping Empower Local People has been operating mostly behind the scenes. But in 2007, look for H.E.L.P. to play a larger role in city affairs -- whether it's protesting absentee landlords or advocating for elder care issues. "We would want to be more visible than we have been," says Chris Bishop, H.E.L.P.'s lead organizer in Charlotte.
Modeled after the techniques of famed community organizer Saul Alinsky, H.E.L.P. has grown to 50 congregations and organizations, whose members and congregants total 75,000 people in Mecklenburg County. Multiracial and multigenerational, its church- and community-based structure is generally liberal but nonpartisan. At an October meeting of more than 500 people, H.E.L.P. members sought pledges from Mayor Pro Tempore Susan Burgess and City Councilman Anthony Foxx, both Democrats, as well as U.S. Rep. Robin Hayes, a Republican.
Bishop says in 2007 the group will focus on three main concerns: neighborhood blight, youth opportunities and elder care issues. In December, H.E.L.P. members walked parts of Grier Heights to show Burgess and Foxx (both are members of the council's Housing and Neighborhood Development Committee) how boarded-up homes and neglected rental properties are hurting the East Charlotte neighborhood. That's not the only neighborhood H.E.L.P. is concerned about, Bishop says, citing Belmont, Hidden Valley, University Park and other neighborhoods with H.E.L.P. member congregations as examples.