22-year-old, Christian McCaffrey shocks fans on Friday night with a social media post.
By: Mia Chamberlain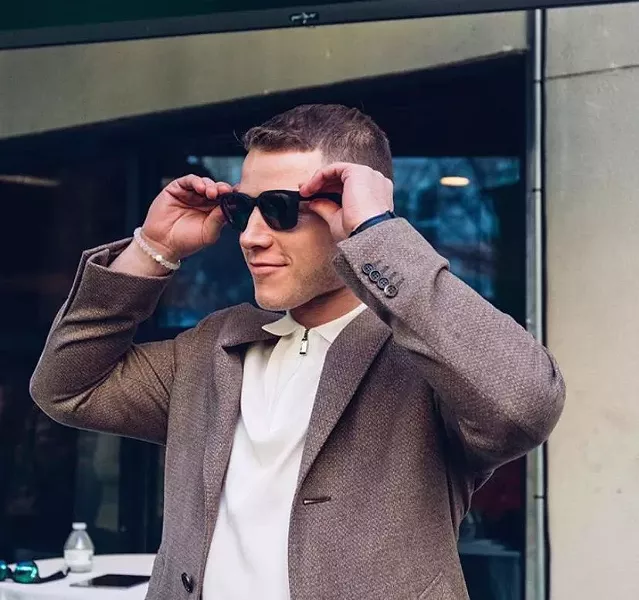 Everyone in the Carolina's knows beloved Carolina Panthers running back, Christian McCaffrey. What Panthers fans did not know, is that the 5'11'', 22-year-old has got skills on the basketball court. The young Panthers' star sent out a video on his personal Twitter and Instagram Friday evening.
The internet is reacting to the impressive windmill dunk. McCaffreys' Tweet has already received over 34k favorites.
Contrary to popular belief... pic.twitter.com/0cCNtA032B

— Christian McCaffrey (@run__cmc) March 29, 2019
Before long, word got back to the Charlotte Hornets. The Hornets, who are ranked 10th in the Eastern Conference (35-40) for the year, took their shot.
How fast can you get to Staples Center?

We have a game at 10:30 EST. https://t.co/BSvA35RnQy

— Charlotte Hornets (@hornets) March 30, 2019
The Charlotte Hornets fell 115-129 to the Lakers Friday night.

Christian McCaffrey, a 2017 1st round pick, comes from a family of athletes. McCaffrey is the son of former Stanford and NFL wide receiver, Ed McCaffrey and former Stanford soccer superstar, Lisa McCaffrey. The 3x Super Bowl Champ and accomplished soccer star have four sons, Max, Christian, Dylan, and Luke. All four boys are successful athletes. Christians older brother, Max, played football at Duke University and is currently on the San Francisco 49ers as a wide receiver. His younger brother, Dylan, is a Quarterback at the University of Michigan. The youngest McCaffrey, Luke, has committed to play at the University of Nebraska.

In 2018, Christian became the Panthers franchise record holder of all-purpose yards in a season with 1,965.
Keeping scrolling to read more reactions to Christians' dunk here:

👀👀

— Rasheed Bailey (@ShowTimeSheed) March 29, 2019
Yo: Dude, I'm not surprised ... hope you and da fam are very well!

— Neil Devlin (@neildevlin) March 29, 2019
Is there anything you can't do!?!?🐐🐐🐐

— Landon Frazee (@FrazeeLandon) March 30, 2019
Easy on the ankles! We need you to snap it to yourself and throw it to yourself this year.

— Elijah Roberts (@ElijahKRoberts) March 29, 2019
Simply awesome. A man with all the skills. Just like your dad!!

— jeannerae church (@jeanneraeC) March 30, 2019
Lol I better not hear anything about a pass "overthrown" to him next year if hes got those hops!

— Cazz (@MikeCastanaro) March 30, 2019
Keep up with Christian on Twitter HERE.
Follow Creative Loafing Contributor,
Mia Chamberlain
on Twitter
HERE
.
Visit
http://www.visionquestagency.com