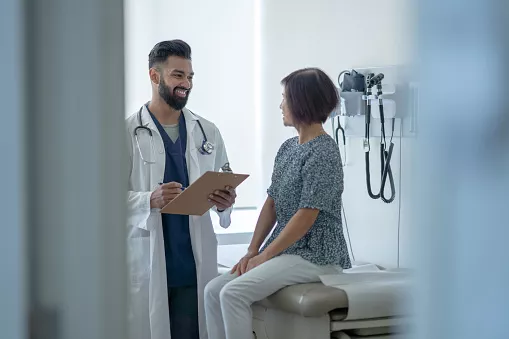 Healthcare has always been an essential service, providing necessary treatment and ensuring the continued well-being of mankind. Nursing, which is the largest healthcare profession in the U.S. is currently facing a critical shortage, the magnitude of which is greater than ever before and is expected to last over the next decade. As a result, it is estimated that 1.2 million registered nurses (RNs) will be required to address the problem.

With such high demand for these frontline care professionals, there has never been a better time to enter the profession. From nursing assistants to Advanced Practice Registered Nurses (APRNs), the skills and services offered by such individuals are highly sought after and can lead to a fulfilling and rewarding career within the healthcare sector.

Nurses holding doctorate-level degrees are also in high demand at this time as they play an essential role in a variety of areas spanning healthcare, education, research, administration and leadership. This article will explore some of the benefits of pursuing a Doctor of Nursing Program (DNP), which prepares nurses at the highest level of practice. 
Take the Lead
As the largest healthcare profession in the country, it is imperative that nurses be given a seat at the table. By pursuing a DNP degree, nurses have the opportunity to take on executive and leadership positions allowing them to oversee and manage healthcare processes and teams as well as influence and shape policy issues that affect areas such as accessibility and equity within healthcare as well as education and social justice.

A DNP degree can also equip nurses to be strong and effective leaders and advocates for their patients, communities, and profession. Many DNP-qualified nurses learn to build competencies that make them effective advocates and healthcare lobbyists for the profession where they use their skills and knowledge to communicate with and represent the interests of their particular field or organization to legislators, helping to affect positive change.
Hone Your Skills
A DNP program enables nurses to level up their skills in a chosen area, deepening their relationship and understanding of the field. Nurses can also make a positive contribution to healthcare through opportunities to apply their knowledge to research projects and initiatives, playing a key role in the development of new knowledge, innovative solutions, and the strengthening of care delivery. 

Nurses who hold a DNP are qualified to enter the field of clinical research and will be well prepared to do so. A DNP degree teaches students the required skills such as decision-making, critical thinking, and problem-solving which are essential for clinical research. Learn more about studying for an online DNP program available in North Carolina here.
Practice Your Passion
DNP graduates have the option to work in specialized fields of nursing allowing them to concentrate their skills and abilities in areas they are most passionate about. Some of these specialities include the following areas of healthcare:
Family nurse practitioner (FNP)

Pediatric nurse practitioner (PNP)

Women's health nurse practitioner (WHNP)

Psychiatric mental health nurse practitioner (PMHNP)

Nursing education

Clinical nurse midwife (CNM)

Adult-gerontology nurse practitioner (AGNP)

As this article shows, a DNP degree can prepare you to enter a variety of different roles and establish a fulfilling career in an area of healthcare you care about.