To see the main story, The 20 Greatest Rock Films Ever Made, go here.
To see the other sidebar, The Best Also-Rans (featuring 30 critical faves that failed to make the main list, including Help! and Purple Rain), go here.
CRITICS' PANEL
Matt Brunson, Kandia Crazy Horse, Lynn Farris, John Grooms, Lew Herman, Fred Mills, John Schacht, Sam Shapiro, Samir Shukla, Ann Wicker
.
.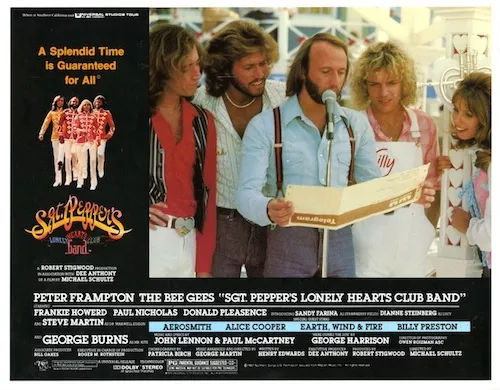 1. SGT. PEPPER'S LONELY HEARTS CLUB BAND (1978). The winner (make that loser) by a landslide in the critics' voting, this travesty finds Peter Frampton and The Bee Gees mangling classic Beatles tunes.
2. STAYING ALIVE (1983). Sylvester Stallone directs John Travolta in a kitschy sequel to Saturday Night Fever. Disco inferno, indeed.
3. XANADU (1980). Olivia Newton-John tries to take advantage of the roller-boogie disco craze - and fails miserably.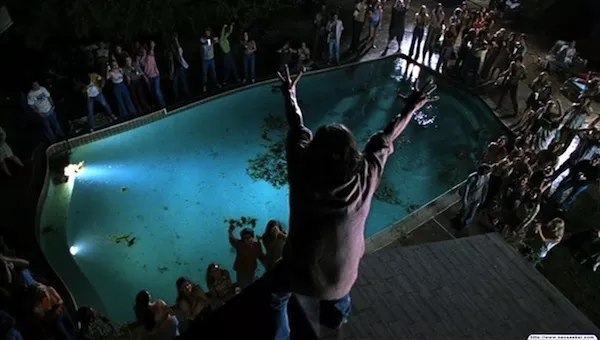 4. ALMOST FAMOUS (2000). The only film to make both our 20 Best and 10 Worst.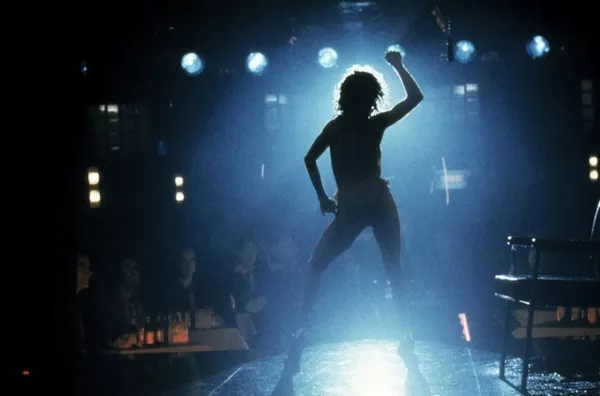 5. FLASHDANCE (1983). The title song won an Oscar, but the film itself is an early example of Jerry Bruckheimer style-without-soul.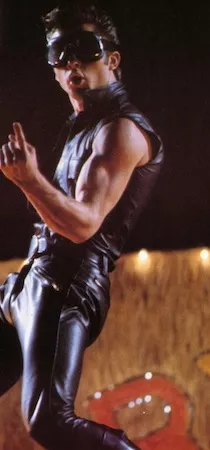 6. GREASE 2 (1982). Some of us have fond memories of the 1978 original, but try finding anyone who will defend this unnecessary sequel.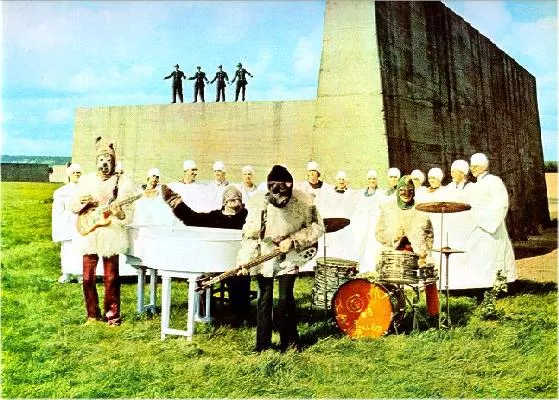 7. MAGICAL MYSTERY TOUR (1967). Made for British TV, this Beatles romp was booked stateside on the midnight movie circuit. It's debatable whether even watching it under the influence can save it.
8. EDDIE AND THE CRUISERS (1983). And just when you thought it couldn't get any worse than this grueling rock drama, along came the 1989 sequel, Eddie and the Cruisers II: Eddie Lives!
9. HARUM SCARUM (1965). Heaven knows Elvis made his share of subpar flicks, and this dud (in which he plays an actor-singer who tangles with Middle Eastern assassins) ranks as one of his least memorable.
10. LISZTOMANIA (1975). The Who's Roger Daltry is miscast as composer Franz Liszt in Ken Russell's controversial fantasy that also finds room for Ringo Starr as the Pope.