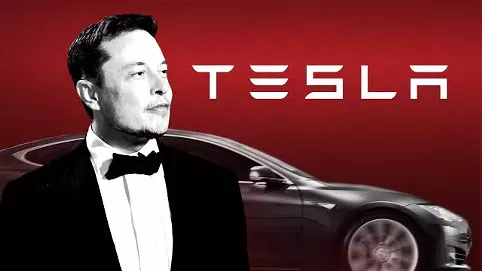 Tesla held an investor event on April 24, during which CEO Elon Musk promised the company will soon roll out a robotaxi network that will be "better" than companies like Uber and Lyft.

At an investor event on April 24, Tesla CEO Elon Musk made a characteristically bold promise: By 2020, the company will have a fleet of 1 million fully autonomous cars as part of a "robotaxi" network.
"I feel very confident predicting that there will be autonomous robotaxis from Tesla next year — not in all jurisdictions because we won't have regulatory approval everywhere," Musk said. "From our standpoint, if you fast forward a year, maybe a year and three months, but next year for sure, we'll have over a million robotaxis on the road."
Tesla owners will be able to earn 30k+ per year, per car by making their cars available on the Tesla Robo Taxi App similar to a Uber/AirBnb Model, Musk said. The company will take a cut of the revenue – maybe 25 or 30 percent – and will also provide cars itself in areas where not enough people own Teslas.
This 3D reconstruction shows the immense amount of depth information a Tesla can collect from just a few seconds of video from the vehicle's 8 cameras pic.twitter.com/w2x6pkM2Eb

— Tesla (@Tesla) April 23, 2019