The wheels on the bus
Last Tuesday, Aug. 12, was the last Summer Shootout for the year. Principals from various schools raced buses at Lowes Motor Speedway.
Sold to the girl who jumps the highest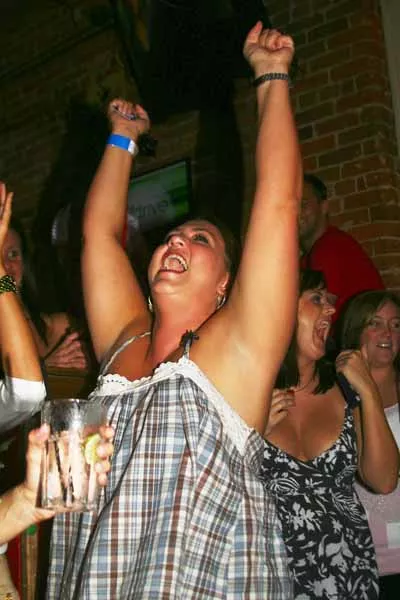 Sarah Shelton leaps for joy as she wins a bid for a doctor at the 4th annual Auction of Luvvv held at Dixie's Tavern on Aug. 14.
Spinning wax
Legendary producer DJ Spinna lets his fingers do his talking at Loft 1523 for the "Infusion: I love the '90s" event on Aug. 15
Sit on it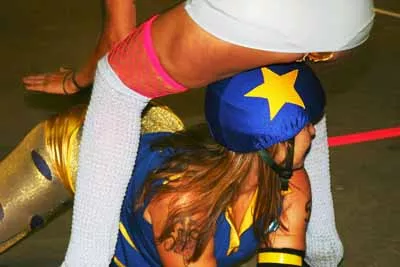 The Charlotte Roller Girls held their first intraleague bout at Cricket Arena last Sunday.