When Jennifer Reeder was a ballerina, she was focused on elegant moves and pointe shoes. But when her interest shifted to the world of film, she found herself enlightened by feminism rather than footwork. Instead of enrolling in a traditional film studies education, she took a chance with the camera. Her DIY approach, leading her to transition from dancing and choreography to writing and directing, was natural, yet fueled by a surge of post-punk in the Chicago music scene.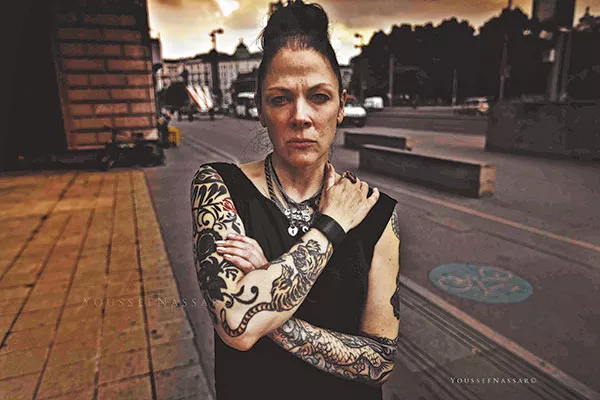 Jennifer Reeder (Photo credit: Youssef Nassar)
"The first time I picked up a video camera, it was like recovering a phantom limb," she says. "I just thought 'Oh, this is what I'm supposed to be doing." Going against notions that only film school could produce worthy filmmakers, she zoomed her lens on the vision that true superheroes are sometimes minorities. The result was White Trash Girl, a three-part live action comic-like series that chronicles a non-traditional protagonist, a super hero who goes against her bearings as a girl with no future from a low-class neighborhood.
Reeder will speak about short film production and dialogue and character development during Sundance Institute's upcoming Short Film Master Class at the Bechtler Museum of Modern Art on April 6.
The Chicago resident is currently working on her debut feature length film, As With Knives and Skin, and is in the pre-production stages for a short called All Small Bodies that's slated to be filmed in Frankfurt, Germany in July.
The latter, a US/Germany co-production, is a science fiction, girls-only take on the Brothers Grimm's Hansel & Gretel. It coincides with Reeder's trend of producing flicks with female heroes. Her movie A Million Miles Away, which screened at Sundance Film Festival in 2015, tells the story of a substitute teacher who has a breakdown in the middle of choir class, where a gang of tough girls come to her rescue.
Reeder believes the flick was a good fit for Sundance because it told a non-conventional narrative, yet didn't stray into experimental territory.
For Reeder, adolescents — and specifically teenage girls — offer rich character arcs to plotlines.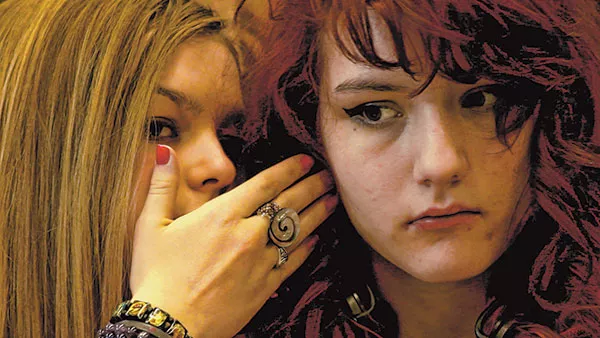 Still from Reeder's A Million Miles Away.
"These women are in trasition every single day, not just a kind of physical transition, but a kind of emotional and psychological transistion and so I like that you can easily plug a lot of different plot points into the life of a teenage girl," she says. "I like to say that my films present the idea of the coming-of-age in a life-long process. Because the adult characters are also oftentimes in a transistion. We call it midlife-crisis, but it really is another kind of coming-of-age and a transistion."
Through life observations and her own experiences as an adult, she often constructs characters that are slowly unraveling in psychological ways.
"I really find fallible failing characters are my favorite and I try to make them very likeable even if it's hard to like someone when you're watching them make one mistake after another," she says.
Another filmmaker, Frances Bodomo — also speaking at the Short Film Master Class in Charlotte — uses her African heritage as a backbone for short films, two of which have also screened at Sundance Film Festival. 2014's Afronauts follows Zambians who are trying to make it to the moon in the 1960s and 2013's Boneshaker touches on a Ghanaian family that is struggling to find an American healing ritual for their daughter's violence.
The latter draws from a personal experience from her time in Ghana. "Not all Ghanaians do deliverances, but I've been to some with my family," says Bodomo.
For Bodomo, emotional childhood memories also often inspire characters for her films. "I like how they become exaggerated and specific and unique when I draw from those personal experiences," she says.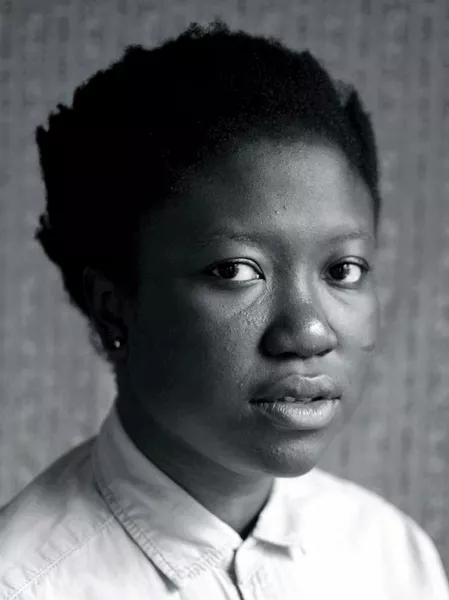 Frances Bodomo (Photo courtesy of Sundance Institute)
Growing up on the move — she lived in Ghana, Norway and Hong Kong before moving to New York City — has contributed in various ways to her work.
"I like the idea that all the people from all the places I've lived could partake in a film. I'm reading Chris Kraus right now, and she writes briefly about film as an artform that only reaches its meaning through collision. In the context of culture-clashes, I love that," says Bodomo.
Both filmmakers will be joined by Mike Plante, a fellow filmmaker and senior programmer for short films at Sundance Film Festival, who will discuss how Sundance works and what the organization looks for when programming short films for the festival.
The evening will conclude with a reception that gives local filmmakers the chance to network. Among those is Will Fisher, who organizes Charlotte 48 Hour Film Project, an additional supporter of the class along with other organizations like the John S. and James L. Knight Foundation and the Carolina Film Community.
"The Master Class is so important because it cultivates the talent of our local story tellers so our region is represented in its highest form. Sundance Institute investing time and energy here will put the wind in our artists' sails and empower them to do even greater things than they would have otherwise," says Fisher, who believes that there has been a mass exodus of Charlotte-area filmmakers in recent years due to declines to incentives and programs.
"Having Sundance invest resources here lets local filmmakers know their city is on the map. It also gives local filmmakers a direct link to one of the most respected film festivals in the world. All this works to empower the Charlotte film community to collaborate together and sharpen their skills and master their craft so they will be recognized on the world stage and at the same time our city will be recognized as a cultural center."
COMING SOON: Has all this talk about filmmaking left you interested and inspired? If so, stay tuned to these upcoming Charlotte area film events and get involved.
April 6-10: Charlotte Black Film Festival (charlotteblackfilmfestival.com)
April 21-24: GayCharlotte Film Festival (charlottelgbtfilm.com)
June 4: Modern Film Fest in Kannapolis (kannapolisarts.com)
July 27-30: Real to Reel International Film Festival in Kings Mountain (ccartscouncil.org/realtoreel/)
Aug. 5-7: 48 Hour Film Project (48hourfilm.com/charlotte-nc)
Sept. 22-24: Full Bloom Film Festival in Statesville (fullbloomfilmfestival.com)
Sept. 22-Oct. 2: Charlotte Film Festival (charlottefilmfestival.org)
October: 15 Short Film Festival (facebook.com/15shortfilmfestival/)
Nov. 4-5: 100 Words Film Festival (100wordsfilmfestival.com)