With the summer movie season officially behind us, let's take a final look at what soared and what sank.
Cate Blanchett in Blue Jasmine (Photo: Sony Pictures Classics)
Five Performances Worth Remembering During Awards Season: Cate Blanchett, Blue Jasmine; Trine Dyrholm, Love Is All You Need; Sally Hawkins, Blue Jasmine; Mads Mikkelsen, The Hunt; Shailene Woodley, The Spectacular Now.
Most Miscast: Carey Mulligan as Daisy Buchanan in The Great Gatsby. Runners-up: Johnny Depp as Tonto in The Lone Ranger; John Cusack as Richard Nixon in Lee Daniels' The Butler; Henry Cavill as Superman in Man of Steel; Amy Adams as Lois Lane in Man of Steel.
Best Teen Performance: Jacob Lofland as Neckbone in Mud. Lofland is so natural and unaffected in his film debut that I almost assumed he really was a kid named Neckbone who had just wandered onto the set.
Worst Teen Performance: Jaden Smith as Kitai Raige in After Earth. In this vanity project for the Smith family, père Will suppressed his enormous charisma to portray a dull character, leaving the heavy acting to fils Jaden. Unfortunately, the teen basically employed just one facial expression — a quizzical glance — to convey a number of emotions.
Best Cameo: The Backstreet Boys (no kidding!), This Is the End.
Best Comeback: Andrew Dice Clay (no kidding!), Blue Jasmine.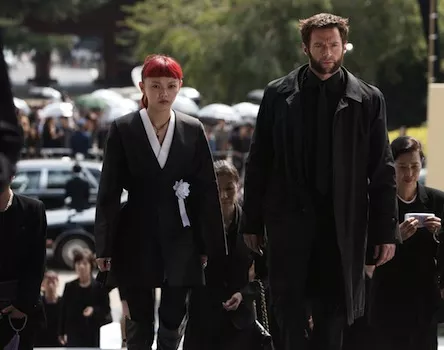 Rila Fukushima and Hugh Jackman in The Wolverine (Photo: Fox)
Most Memorable Sidekick: Yukio (Rila Fukushima), sidekick to Logan/Wolverine (Hugh Jackman) in The Wolverine.
Least Memorable Sidekick: Tonto (Johnny Depp), sidekick to John Reid/The Lone Ranger (Armie Hammer) in The Lone Ranger. Or, given the prominence of Depp's role and his top billing, should this be the other way around?
Most Sympathetic Victim: Lucas (Mads Mikkelsen), an elementary school teacher wrongly accused of being a pedophile in The Hunt.
Least Sympathetic Victim: Paris Hilton (as herself) finding her house repeatedly robbed by a group of spoiled teens who know she can't be bothered to install security measures in The Bling Ring.
Most Expected Trend: More end-of-civilization movies. The post-apocalyptic, end-of-the-world mini-genre has taken off in recent years, and on the heels of this spring's Oblivion, the multiplexes greeted the hyped likes of This Is the End, After Earth, Elysium, World War Z and, the best of the bunch, The World's End.
Most Unexpected Trend: Ferocious, teeth-baring rabbits. Coincidentally, two movies that opened on the same day both included brief appearances by vicious and presumably carnivorous bunnies: Despicable Me 2 and The Lone Ranger. Who knew that Night of the Lepus could be every bit as influential as Citizen Kane or Psycho?
Sandra Bullock and Melissa McCarthy in The Heat (Photo: Fox)
Most Prominent Example of a Word-of-Mouth Hit: The Heat. The chauvinists who run the studios continue to ignore the fact that films with female protagonists can be box office hits, releasing only about one per summer. Director Paul Feig's Bridesmaids grossed a whopping $169 million two summers ago, and this year he had another hit on his hands with this action comedy starring Sandra Bullock and Melissa McCarthy. While man-heavy movies like White House Down and The Lone Ranger crashed and burned, The Heat remained steady at the box office, and its $157 million gross places it in the Top 10 for the summer.
Best Ambiguous Ending: The Hunt. Before Midnight and The Spectacular Now were also in — ahem — the hunt, but this Danish import ended on an unsettling coda that was perfectly in line with the rest of this powerful film.
Best End-Credits Teaser: Fast & Furious 6. Runner-up: The Wolverine.
Most Memorable Antagonist: Dean Hardscrabble (voiced by Helen Mirren), Monsters University. Pixar 'toon characters tend to run toward the cute end of the spectrum, but there was nothing cuddly about this menacing figure. Runners-up: Khan (Benedict Cumberbatch), Star Trek Into Darkness; The Mandarin (Ben Kingsley), Iron Man 3.
Michael Shannon in Man of Steel (Photo: Warner Bros.)
Least Memorable Antagonist: General Zod (Michael Shannon), Man of Steel. Shannon's a fine actor, but his turn as this fearsome villain was oddly ineffectual; as I wrote in my original review, he reduced "this towering figure of evil into the equivalent of a slobbery bulldog irritated by mange." Runners-up: Detective Bobby Hayes (Kevin Bacon), R.I.P.D.; Nicolas Wyatt (Gary Oldman), Paranoia.
Movie with the Most Passionate Supporters: Man of Steel. After I wrote my negative review of this bungled blockbuster, the CL website was flooded with comments from fans who felt they were making their case by calling me an "idiot," a "retard" and a "complete fool," and also by stating that the movie made a lot of money so it HAD to be good, right?
Movie with the Most Passionate Detractors: Man of Steel. Of course, after that initial wave of fanboy frenzy, an equal number of more level-headed types took to their keyboards to explain the myriad reasons why the movie sucked. One guy managed to come up with reasons I hadn't considered, meaning the film was even worse than I thought!
Best Article That Will Ever Be Written About Man of Steel: Go here; you won't regret it.
Movie I'm Most Sorry to Have Missed in Theaters: Much Ado About Nothing. Runners-up: Fruitvale Station; 20 Feet from Stardom.
Movie I'm Least Sorry to Have Missed in Theaters: Grown Ups 2. Runners-up: The Smurfs 2; The Hangover Part III.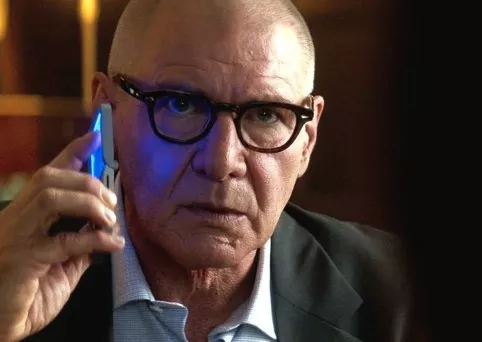 Harrison Ford in Paranoia (Photo: Relativity Media)
Worst Movie: Paranoia. Runners-up: R.I.P.D.; After Earth; Man of Steel; The Lone Ranger.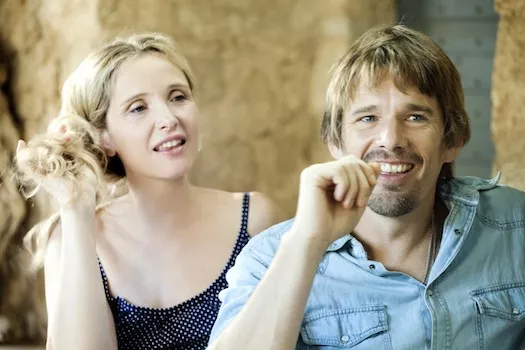 Julie Delpy and Ethan Hawke in Before Midnight (Photo: Sony Pictures Classics)
Best Movie: Before Midnight. Runners-up: The Hunt; The Kings of Summer; Star Trek Into Darkness; Blue Jasmine.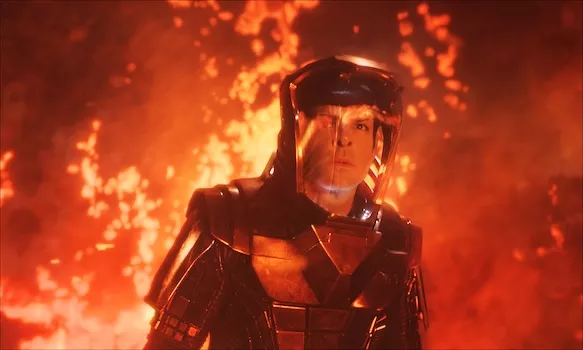 Zachary Quinto in Star Trek Into Darkness (Photo: Paramount)
Top 15 Moneymakers
1. Iron Man 3 — $408 million
2. Despicable Me 2 — $357 million
3. Man of Steel — $290 million
4. Monsters University — $265 million
5. Fast & Furious 6 — $238 million
6. Star Trek Into Darkness — $228 million
7. World War Z — $201 million
8. The Heat — $157 million
9. The Great Gatsby — $144 million
10. The Conjuring — $135 million
11. Grown Ups 2 — $130 million
12. The Wolverine — $129 million
13. We're the Millers — $124 million
14. Now You See Me — $117 million
15. The Hangover Part III — $112 million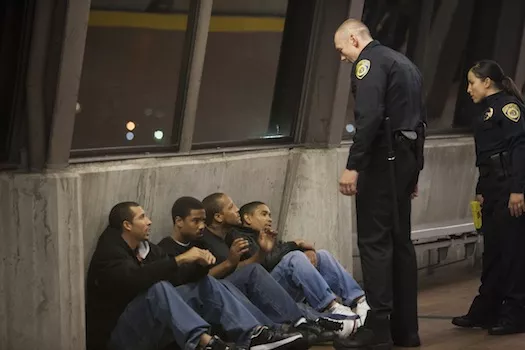 Michael B. Jordan (second from left) in Fruitvale Station (Photo: The Weinstein Company)
Top 12 Indie/Specialty Hits
(Less than 1,300 theaters)
1. Kevin Hart: Let Me Explain — $32 million
2. Blue Jasmine — $25 million
3. Mud — $21 million
4. Instructions Not Included — $20 million
5. The Way, Way Back — $20 million
6. Fruitvale Station — $15 million
7. Before Midnight — $8 million
8. The Bling Ring — $5 million
9. Chennai Express — $5 million
0. 20 Feet from Stardom — $4 million
11. Much Ado About Nothing — $4 million
12. Frances Ha — $4 million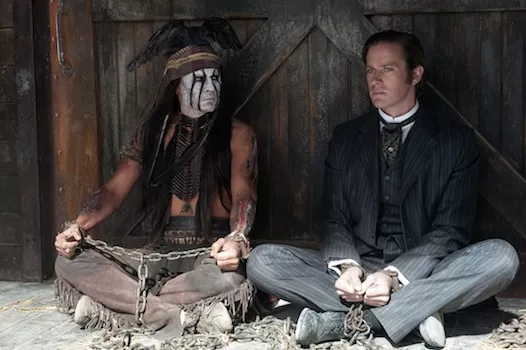 Johnny Depp and Armie Hammer in The Lone Ranger (Photo: Disney)
5 Biggest Bombs
1. The Lone Ranger — Cost: $215 million; gross: $88 million; loss of $127 million
2. R.I.P.D. — Cost: $130 million; gross: $33 million; loss of $97 million
3. Pacific Rim — Cost: $190 million; gross: $100 million; loss of $90 million
4. White House Down — Cost: $150 million; gross: $72 million; loss of $78 million
5. After Earth — Cost: $130 million; gross: $60 million; loss of $70 million
(Source: Box Office Mojo. All grosses are for U.S. only. Grosses as of Sept. 11.)