The 2013 summer movie season began with a heavy metal act (Iron Man 3, which opened May 3) and will end with a pop performance (One Direction: This Is Us, the boy-band documentary that's out Aug. 30). In between, Hollywood will emit a steady siren song that will ensnare moviegoers of all stripes.
Man of Steel (Photo: Warner Bros. & DC)
The slate includes the expected rash of sequels (including Fast & Furious 6 and The Hangover Part III, both May 24; Grown Ups 2, July 12; Red 2, July 19; Percy Jackson: Sea of Monsters, Aug. 9; Kick-Ass 2, Aug. 16), a number of buddy flicks (Vince Vaughn and Owen Wilson in The Internship, June 7; Sandra Bullock and Melissa McCarthy in The Heat, June 28; Johnny Depp and Armie Hammer in The Lone Ranger, July 5; Jeff Bridges and Ryan Reynolds in R.I.P.D., July 19; Denzel Washington and Mark Wahlberg in 2 Guns, Aug. 2), a handful of animated efforts (Epic, May 24; Despicable Me 2, July 5; Turbo, July 19; The Smurfs 2, Aug. 2; Planes, Aug. 9), and at least two massive, Earth-in-peril CGI productions (After Earth, May 31; Pacific Rim, July 12).
Some sound promising (R.I.P.D. could be fun if handled right) while others sound painful (the original Grown Ups made my 10 Worst list for 2010, so I'm not exactly salivating over more of the same). Still, none would make my Sweet 16, those titles that hold the most promise for me over the course of the next three-plus months. Those movies are cited below, in alphabetical order. As always, release dates are subject to change.
Before Midnight (Photo: Sony Pictures Classics)
Before Midnight — The 1995 effort Before Sunrise was decent but hardly revelatory, so I was caught completely off guard by the excellence of its 2004 follow-up, Before Sunset. As before, there's a nine-year span between films, meaning we catch up with the once eternally youthful Jesse (Ethan Hawke) and Celine (Julie Delpy) as they settle into middle age. (June 21)
The Bling Ring — Writer-director Sofia Coppola's Lost in Translation was one of the great movies of the 2000s, so even though her subsequent efforts, Marie Antoinette and (especially) Somewhere, were both disappointments, I'll be looking forward to her films for at least another 25 years. Based on a real story detailed in a Vanity Fair article, this stars Emma Watson as one of a group of teens who rip off celebrities' homes. (June 21)
Blue Jasmine — After his extended European stay — seven of his last eight features were filmed on the other side of the Atlantic — Woody Allen returns stateside for this picture centering on a New York housewife (Cate Blanchett). The supporting cast — not as star-studded as usual — includes Alec Baldwin, Louis C.K. and, uh, Andrew Dice Clay. (Aug. 23)
Byzantium — Director Neil Jordan helmed one of the great — and unsung — werewolf films with 1985's The Company of Wolves and also orchestrated the moody 1994 adaptation of Anne Rice's Interview with the Vampire. Clearly, he knows his way around a horror flick, which bodes well for this thriller about two vampires (Gemma Arterton and Saoirse Ronan) haunting an Irish town. (No Charlotte Date Set)
The East (Photo: Fox Searchlight)
The East — Or, Occupy Wall Street: The Movie. A former FBI agent (Brit Marling) now working for a private firm goes undercover to bust a group of anarchists who disrupt the activities of corrupt corporations, but she finds herself conflicted once she befriends the members of the outfit (including ones played by Alexander Skarsgard and Ellen Page). (June 21)
Elysium — Or, Occupy Wall Street: The OTHER Movie. Writer-director Neill Blomkamp's first film since his Oscar-nominated sleeper hit District 9, Elysium focuses on a future in which the 1 percent live in luxury on a space station while the 99 percent live in poverty on a devastated Earth. Determined to help his fellow sufferers, one man (Matt Damon) undertakes a dangerous journey to set things right. (Aug. 9)
I'm So Excited! — Pedro Almodovar has snagged two of his most dependable actors, Antonio Banderas and Penelope Cruz, for this typically colorful romp about the radical behavior of the crew members and passengers of an imperiled airplane. (Aug. 2)
Man of Steel — The 1978 screen version of Superman still gets my vote as the best superhero film ever made, and the indifferently received 2006 reboot Superman Returns is better than its reputation. So I remain guardedly optimistic about this latest attempt to jumpstart a new franchise, this time with Henry Cavill in the role of Clark Kent/Superman and Amy Adams as Lois Lane. Zack Snyder (Watchmen) directs from a script by the Dark Knight Trilogy writing team of Christopher Nolan and David S. Goyer. (June 14)
Monsters University (Photo: Disney/Pixar)
Monsters University — Monsters, Inc. remains one of Pixar's best films — top five, easily — so there's no reason not to be excited about checking out the earlier exploits of best friends Mike Wazowski (Billy Crystal) and Sulley (John Goodman) during the period when they were college students — and enemies. (June 21)
Much Ado About Nothing — How did director Joss Whedon spend his downtime during the filming of The Avengers? By filming another movie at the same time. This one's a far cry from the Marvel mega-smash: Long wanting to adapt a Shakespeare work for the screen, Whedon made this for peanuts at his own home, turning to the stars of his past projects (including Buffy the Vampire Slayer and Firefly) to bring to life the story of bickering lovers Benedick (Alexis Denisof) and Beatrice (Amy Ackers). The comical character of Dogberry is played by (of course) Nathan Fillion. (June 21)
Now You See Me — Zombieland stars Jesse Eisenberg and Woody Harrelson and The Dark Knight supporting players Michael Caine and Morgan Freeman are among the all-stars participating in this thriller about a team of illusionists who somehow manage to rob corrupt businesses during their performances. (May 31)
This Is the End — James Franco, Seth Rogen and Jonah Hill are among the many actors appearing as themselves in this film, but it isn't a documentary. Instead, it's an offbeat comedy in which a bunch of popular actors gather for a house party, only to discover that the world is ending and everyone is panicking. (June 12)
The Way, Way Back — Nat Faxon and Charlotte native Jim Rash, who both won Oscars (along with Alexander Payne) for adapting The Descendants, serve as writer-directors of this coming-of-age tale about a teenage boy (Liam James) who spends his summer vacation making friends with a water park employee (Sam Rockwell). Little Miss Sunshine co-stars Toni Collette and Steve Carell appear as, respectively, the teen's mom and her obnoxious boyfriend. (No Charlotte Date Set)
The Wolverine (Photo: Fox & Marvel)
The Wolverine — X-Men Origins: Wolverine underwhelmed both critics and audiences, yet despite (because of?) that fact, one of Marvel's most popular superheroes has landed another solo gig. In this outing, Logan/Wolverine (Hugh Jackman) finds himself battling samurai warriors in Japan. (July 26)
The World's End — This Is the End won't be the only end-of-the-world comedy in theaters this summer. Edgar Wright, Simon Pegg and Nick Frost, the British blokes who between them wrote, directed and starred in Shaun of the Dead and Hot Fuzz, now reunite for this comedy in which the attempt by a group of friends to retrace the steps of their pub crawl from 20 years ago runs into some unexpected difficulty on a massive scale. (Aug. 23)
World War Z — Here's hoping the perpetually interesting zombie genre stays, ahem, alive with the release of this large-scale saga in which unending armies of the undead threaten to wipe out the entire human race. Brad Pitt stars as a United Nations worker hoping to figure out a way to control the epidemic. (June 21)
---
Local Summer Film Events
(Compiled by Anita Overcash)
Back Alley Film Series May 30: Hors Satan. June 13: Sightseers. June 27: Berberian Sound Studio. July 11: Maniac. July 18: VHS2. Aug. 7: Adjust Your Tracking. Aug. 29: Prince Avalanche. $5 for Charlotte Film Society members; $10 for the general public. Crownpoint Stadium 12, 9630 Monroe Road. www.backalleyfilmseries.com.
Bechtler Museum of Modern Art June 21: Rem Koolhaas: A Kind of Architect. Part of the Bechtler's Architecture + Film series. A presentation by Charles Davis, Assistant Professor of Architecture History at UNC Charlotte, will precede the screening. Cash bar and free light bites at 6 p.m.; presentation and film screening at 7 p.m. $10 for non-members; $8 for members; $5 for students.Bechtler Museum of Modern Art, 420 S. Tryon St. 704-353-9200. www.bechtler.org.
Movies Under the Stars Outdoor film series screens family-friendly flicks. Pre-event activities and music at 7 p.m. Movies begin at dusk. Aug. 2: Rise of the Guardians; Aug. 9: The Croods; Aug. 16: We Bought a Zoo; Aug. 23: Madagascar 3. Free admission. Symphony Park at SouthPark Mall, 4400 Sharon Road.
Order in the Court: Seven Classic Courtroom Movies This summer film series at the ImaginOn Library features classic films about law and order. June 1: Anatomy of a Murder; June 22: The Verdict; July 6: Witness for the Prosecution; July 13: Inherit the Wind; July 27: The Andersonville Trial; Aug. 31: Adam's Rib; Sept. 7: Jagged Edge. Free admission. Shows begin at 2 p.m. ImaginOn's Wells Fargo Playhouse, 300 E. 7th St.
Real to Reel International Film Festival The 14 annual film festival offers a place for independent film, video and multi-media artists from around the world to showcase their work. July 24-27. Joy Performance Center, 202 S. Railroad Ave., Kings Mountain.www.ccartscouncil.org/realtoreel.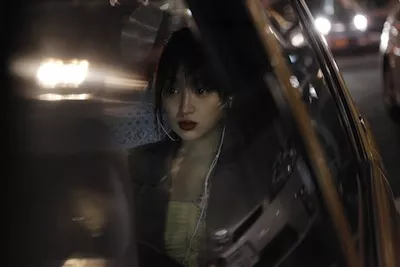 Saturday Night Cine Club Monthly Charlotte Film Society series. June 8: All Together. July 27: Beyond the Hill. Aug. 24: Like Someone in Love (pictured). Sept. 21: The Flat. $5 for Charlotte Film Society Members; $8 for the general public. Films begin at 7:30 p.m. Theatre Charlotte, 501 Queens Road. www.charlottefilmsociety.com.
South End Cinema Outdoor film screenings. Events begin at 6 p.m.; movie begins at dark. June 14: The Amazing Spider-man; July 12: Skyfall. Atherton Mill, on the lawn at Tremont Avenue and South Boulevard. www.southendneighborhood.com.