Charitable rocking
Luna's Lament guitarist Kim "KimNiption" Karnes plays during the KimNiption "Fit at Amos" Southend on Feb. 17. The benefit was arranged to help Karnes after being diagnosed with breast cancer. For more photos, turn to the Vibes section.
Kick me, kick me!
Houston Yager (left) and Cheri King were two participants in the Kicking Out Cancer kick-a-thon to raise money for children's cancer research. The event took place at Leadership Martial Arts on Feb. 23.
Queen spinner
DJ Spinderella does her royal duty of spinning to a packed crowd at NV Lounge, Sat., Feb. 23.
Let's go shopping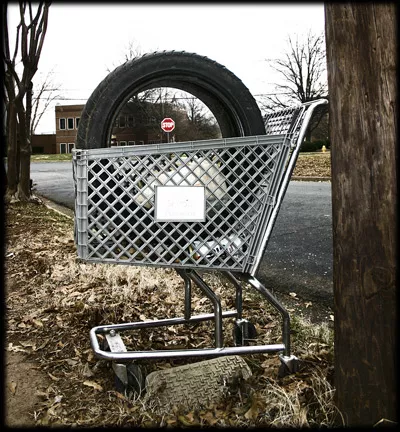 Congratulations to josieposie33. Her photograph Stray Shopping Cart was selected out of more than 30 submitted for The Stray Shopping Cart project, whereby Charlotteans were charged with photographing stray carts. For more information, visit www.theclogblog.com.