To simplify things for you, dear readers (and OK, for us, too), we have compressed stoner culture into three basic categories for our music recommendations. We know there are more varieties of stoners, but we figure if you don't fit some way into one of these, you either ought not be smoking weed or you ought not be listening to music. Miraculously (stoners may find this hard to believe), any of these playlists may be enjoyed with a totally clear, cannabis-free mind.
Hippie Stoners
Quintessential stoner album cover, circa 1967.
This is for all you sixty-somethings who went to the original Woodstock, you forty-somethings who raved through the '90s (or followed jam bands, depending on your predilection for Birkenstocks), and even you younger budding hippies. All of you hang out together and dance weirdly at NoDa drum circles. (We know. We've seen you.) You're multi-generational but you need focus. So for that perfect, pot-smoking experience, any of you could benefit from the following aural experiences: Grateful Dead, Anthem of the Sun (it's not your typical meandering Dead album, EDM-ers — this is avant-garde, man); Miles Davis, Bitches Brew (you'll get so lost in this mess, you'll forget it's jazz); The Orb, Adventures Beyond the Ultraworld ("Little Fluffy Clouds" — need we say more?); No Protection: Massive Attack Vs. Mad Professor (Massive Attack already invented trip-hop; paired with the crazy Jamaican producer Mad Professor and they're practically a weed ad); Diplo, Florida (cellos, man — dude uses cellos in this mix).
Blunt Stoners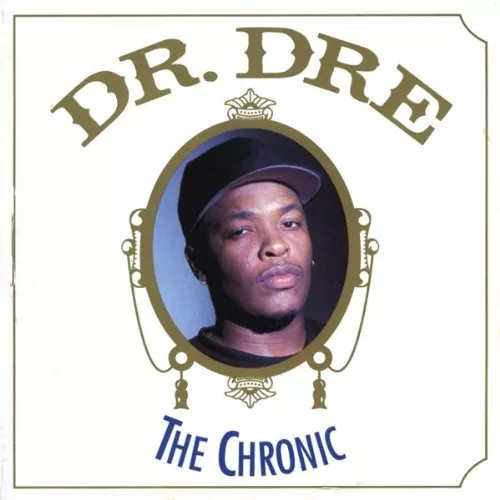 Quintessential stoner album, circa anytime.
Doobie music for the hip-hop crowd doesn't have to be all West Coast G-funk, although that is an important part of the equation. Still, here are a few discs to supplement your Chronics, your Doggystyles and your Cypress Hills: De La Soul, 3 Feet High and Rising (you don't even need weed to get lost in this trio's potholes); Dr. Octagon, Dr. Octagonecologyst (you know how you giggle uncontrollably at weird shit when you're stoned? Dr. Octagon, aka Kool Keith, provides the weird shit); Madlib (anything by this insane dude or his sometime partner, the late J Dilla, will fuck you up, but we're particularly partial to the title of Mr. Lib's Mind Fusion series.); Outkast, Aquemini ("Chonkyfire" rocks! OK, I am a white guy. Clearly. It seems Andre and Big Boi chose to put this guitar blazer in the mix as bait); Schoolboy Q, Habits & Contradictions (folks have been toking it up to Q's mixtapes for a minute; this 2012 beauty is brand new, fresh and ready to roll).
International Stoners
Quintessential stoner album, the international edition.
If ganja opens your mind, you must be open to trippy music from other cultures. Stoners already feel a bond with Jamaica, so the first one here, the reggae disc, is a shoe-in: Culture, International Herb (because that old Bob Marley set has become a token reggae stoner cliche); DJ Spooky, Modern Mantra (Spooky's from NYC, but his blending of international elements like snaky Middle Eastern melodies with rappers, crazy scratching and titles like "Requiem to (Sun) Ra" will have you tripping, weed or no); Aisha Kandisha's Jarring Effects, Shabeesation (these Moroccan tape-manipulators mix up the Maghreb pop with electronics like nobody's business).
You can take a breath here for a bong hit and paragraph break.
OK, moving right along: Os Mutantes, Os Mutantes (Beck and other adventurous American rockers have long been preaching the gospel of this '60s Brazilian avant-rock outfit that blends psychedelia, samba, folk, fado and funk into perfect blaze music); Shin Joon-Hyung, Beautiful Rivers and Mountains: The Psychedelic Rock Sound of South Korea's Shin Joong Hyun (Shin Joon-Hyung's soft, psychedelic-tinged albums were popular in Korea in the '60s and '70s and are hard to find here. But find them you must); Peruvian chicha (psychedelia doesn't get much trippier than when it comes with cumbia rhythms); Love's A Real Thing: The Funky Fuzzy Sounds of West Africa (OK, I lied — it gets pretty trippy when it comes with West African rhythms, too).