Recess Fest has been on a roll since it started in 2010, primarily by balancing stellar, consistent lineups with the sort of gee-golly playfulness endemic to properly executed DIY fests of this scope. The upcoming Grab Bag Weekend follows suit, with rambunctious garage, shape-shifting psychedelia, aggressive stoner-sludge and cathartic grind-thrash, a little hip-hop and even some dubstep nods packed into one extended evening. It's hard to find a pattern in the nearly 30 bands on this lineup: That's how organizer Zach Reader likes it.
"The 'grab bag' idea came to mind not too long after we wrapped up this summer," Reader says. "You know those $1 grab bags stores used to sell? They'd have girl and boy versions and also unisex — just paper bags filled with random toys, gadgets."
Reader, who organizes Recess Fest and its related events with his friend Casey Malone, liked the element of variety, surprise and risk.
Grab Bag Weekend reflects this. There are some tough choices to be made on Saturday. Bazooka's grotesquely detuned guitars reflect early Sonic Youth, with demonic surf riffs and bizarre topics that suggest a gas-huffing Mudhoney. Brody and Choch's throwback jams explore a lighter side of Southern working-class hip-hop than recent Huntsville, Ala., exports G-Side. One of the more exciting new bands in Charlotte is Center of the Sun, which plays a deliciously heavy interpretation of shoegazed-out New Wave. Greensboro's Jenny Besetzt employs remarkable emotional depth with a more traditional '80s palette of reverb and chorus effects.
Great Architect and Silent Spring Ensemble offer divergent, though complementary, takes on nontraditional instrumental combos: the former's free and not-free jazz owes as much to John Zorn and Ornette Coleman as to indie-rock radio, while the latter's post-folk soundscapes evince bleak transcendence. Richmond's Springtime adopts angular, early-aughts emo structures. Yet the harsh post-punk vocals lend an air of unfamiliarity to a form that was all but inescapable seven years ago — rendering it fresh and dangerous.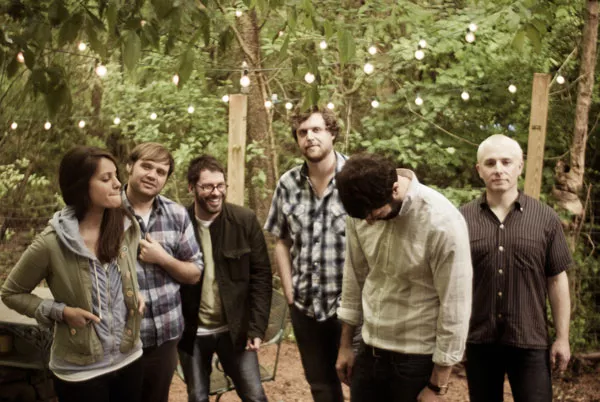 Some Army performs at Patchwerk Playhaus
Boone's Naked Gods and Carrboro's Some Army also construct fresh approaches from familiar elements. The Gods' indie-psych incorporates complicated prog-rock structures while keeping its jangly tracks accessible, while Some Army's latest EP incorporates as much Wilco as David Gilmour. There are essential contributions from the garage punk world, too, with Charlotte's Paint Fumes and Joint D≠.
Southern Femisphere has a sort of West Coast socially aware punk feel, ca. early-'90s Kill Rock Stars, while gutter-rockers Sister Fister kick out the garage-punk jams in a song called "Squid Rape."
"The goal with this Grab Bag Weekend is to encourage attendees to keep moving, take chances, try new music," Reader says. It's meant to be a sensory overload, he adds, though he's quick to point out that this kind of scheduling freedom has always been a part of Recess Fest lineups.
Reader and Malone will hold off on booking the big summer 2013 Recess Fest until after Grab Bag Weekend. And that decision fits well within their preference to let events develop naturally. "I feel much better about our efforts when they basically ignite themselves in the early stages, rather than us forcing something to happen," Reader says. Still, he is ambitious: He hopes to expand the fest and grow its profile while keeping the lineups current and dynamic.
"There's rarely a time when I'm not making notes of new bands or venues I'd like to have involved," Reader says. "We always keep tricks up our sleeves."