When Joshua Robbins sat down five years ago to chat with the Charlotte hardcore crew Lowbrow, he didn't intend on releasing their single. Back then, Self Aware, the flourishing DIY rock imprint he runs with his wife, Sarah Blumenthal Robbins, was just another punk 'zine, a xeroxed compendium of reviews and interviews covering bands both national and local. As he was wrapping up their friendly chat, Joshua hit the group with one of his standard closing questions — "What are you doing next?" They laughed, informing their interviewer that he'd be putting out their next 7-inch. It was an amiable joke, the kind expected among buddies who spend much of their lives making music in the same town, but the punchline didn't come until a few months later.
John Picklesimer
Sarah Blumenthal Robbins and Josh Robbins
On June 6, 2009, Lowbrow's rumbling and sprinting Broken Speech 7-inch became Self Aware Records' first release. This weekend, almost five years to the day since that impromptu beginning, the label celebrates its benchmark anniversary at the Milestone with a two-day festival brimming with many of the diverse rock acts that have populated its releases. It's not the first festival the imprint has sponsored, but it might span the most styles: Emotive Asheville alt-rock outfit Old Flings will perform, as will the striding country-rock energizers in Pullman Strike, offering an acoustic set. Late Bloomer, Joshua's own band, will execute their earnest indie-rock revival, while a reunited Nö Pöwer will level the crowd with jagged and pummeling hardcore.
For half a decade, Self Aware has slowly built up a catalog of singles, cassettes and LPs, releasing at least two or three new items each year. In 2013, its output spiked, with five items arriving before the end of the year.
Running a label takes up much of Joshua and Sarah's free time. Both are 28 and work full-time jobs — she conducts clinical research, he does contract work in the private sector — and their off hours are dominated by musical pursuits. They run Self Aware out of their South Charlotte home, so making time to discuss and collaborate isn't a problem. According to Joshua, they spend at least an hour a day "working on releases, packing up orders, and all the other menial tasks that go into it," with many more hours and duties tacked on over the weekend, for things like heading to at least one or two shows by label artists to sell records. At this point, Self Aware permeates pretty much every aspect of their lives.
"Our vacations always work in taking our releases to whatever local record stores we can find," Joshua confesses in an email, taking a break from Late Bloomer practice. "[That's] why you can find our stuff everywhere from Florida to Oregon."
The label's work has spotlighted the variety of sounds within today's indie rock landscape, reinforcing the vitality of the scenes throughout North Carolina — and Charlotte in particular, so often maligned in comparison to hot spots like Raleigh and Asheville. But Sarah and Joshua didn't start out chasing such lofty goals.
---
Check out five of Self Aware's greatest hits.
---
"I'm vaguely remembering feeling that the label should have a different name, but it seemed to just make sense," Joshua says. They began the print end of their endeavor back in 2008, delivering nine issues before taking a hiatus from that aspect two years ago. Sarah laughs when she recalls sitting on the floor, cutting paper to put together the first issue. The label's start roughly coincided with the beginnings of Self Aware's other pursuit — screen-printing — providing funds they could use to put out more records. As the label picked up steam, the 'zines became less frequent, stopping altogether after the ninth edition. A 10th issue has been promised for fall, to commemorate the anniversary.
"With the 'zine, I guess we saw a lot of things that we thought weren't being covered," Joshua continues. "[We wanted to] show punk in North Carolina but to kind of blend it with a lot of tour interviews and bigger bands, to show that the things that we were doing in North Carolina — or in Charlotte, I guess — were just as relevant as some of the bigger bands that we were putting in the 'zine. In a sense, [the label's] some sort of extension. By putting something on vinyl or officially releasing it, you're letting people know that what we're doing [in North Carolina] is just as important. It's a way to document it."
Following Lowbrow's effort was an EP from Arkansas emo group World Champions, quickly and decisively expanding Self Aware's reach beyond that of a humble local punk label. That connection came by way of West Hasty, the Nö Pöwer guitarist and longtime friend who helped them with graphic design and other tasks during the label's early days; his forking lightning bolts light up the label's logo.
It's this kind of personal connection that's at the root of Self Aware's varied roster. Joshua played for a time with Pullman Strike, whose Neil Mauney also leads Late Bloomer. Joshua first met Matt Evans, who would eventually form Old Flings, on the road while playing with the hardcore outfit Obstruction. That band played often with Evans' Just Die!, which released a 12-inch through Self Aware before the label backed a solo cassette by Evans and then Old Flings' demo and full-band debut. Indeed, most of Joshua and Sarah's releases can be traced back to a web of interconnected friends.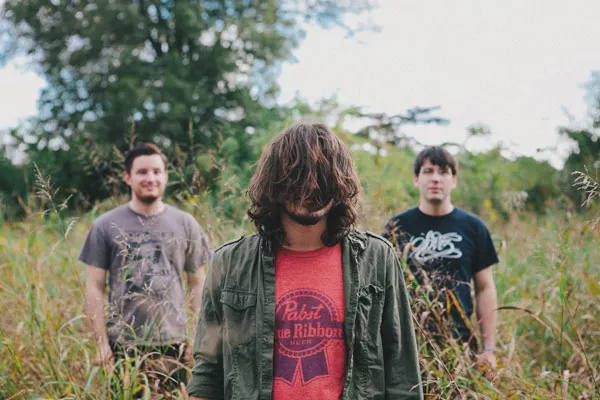 "Pretty much if we put it out, we had to have some kind of connection," Joshua says. "It might have just been when we started talking to the people, we knew that they knew what we were doing, and they understood it. It's meeting somebody for the first time and then you're automatically friends."
The result of this approach is an uncommon camaraderie, a feeling among the label and its bands that they're all in this together, each doing his or her part to get the records out. For Evans, this was what he enjoyed most about working with Self Aware. Old Flings has since taken off a bit, touring heavily and likely moving on to a bigger outlet for their next effort. When Creative Loafing caught up with Evans, he was predictably on the road, hitting a date in Boston before heading up to Montreal to play a set at the sprawling Pouzza FEST. With Self Aware, he and his mates found fast friends and a stepping stone to new opportunities.
"Our relationship and friendship has grown," Evans says of Joshua and Self Aware. "It's good to see Josh's label come up from where it has. He was the one who kind of pushed us into doing the full-band thing. He took the chance on that, and we sold out of the first pressing. For as much randomness as he seemingly does do, his thoughts seem to be fairly calculated. What's going to be funny about this Self Aware Fest is you're not going to hear two bands that sound the same."
JOSHUA DOESN'T RUN Self Aware on his own, but it's common to hear it referred to as his label. Sarah isn't phased by the error. She and her husband, married since 2011, are content in their roles, each bringing their own distinct skills.
During a phone interview, Joshua, answering questions with his partner by his side, is the softer spoken of the two. His responses are careful and considered, long-winded but in a way that only makes his thoughts easier to follow. Despite this low-key demeanor, Joshua is the face of Self Aware, his prominent booking presence and membership in a popular local band providing a focal point for the label's interactions with its community. He's an able assessor of talent, having led the charge for Charlotte's annual Treasure Fest, which takes a hiatus this year so he and the label can focus on their own celebration.
Sarah's responses are more insistent and succinct, her enthusiasm for their enterprise bursting forth in excited spurts. She makes her own impact on their business behind the scenes. She takes point on maintaining the company's books, reporting that — despite fronting costs for a few releases with a credit card and once enduring the loss of 100 LPs at the hands of the U.S. Postal Service — Self Aware has never found itself truly hobbled by any of its releases, a minor miracle for a small independent imprint. She also leads their screen-printing operation. This uncommon wrinkle allows Self Aware to provide merchandise for its bands, in addition to novelty T-shirts — a tie-dyed Slayer number, a Beach Boys selection that borrows its logo from Black Flag — that inject a welcome source of income.
"There were some [records] where we didn't sell as many as we expected," Sarah says, "but I don't feel like we had any total bombs or anything that really rattled our cage."
This quickly acquired savvy for the business end of releasing records has afforded them uncommon creative freedom, an asset that never goes unused. Thus far for 2014, they have announced plans for a sleek and propulsive new Late Bloomer LP, a combustible emo platter from the coastal crew Museum Mouth, and a cassette of knotty bedroom rock that Sarah and Joshua wrote and recorded under the name Alright. According to Mauney, whose dual roles in Late Bloomer and Pullman Strike find him firmly couched within two distinct sounds, this joining of genres is crucial — especially for a scene like Charlotte's, where rock shows tend not to mix styles very often.
"There's a big audience for alt-country kind of stuff within Charlotte, and then there's also a lot of really awesome punk shows and there's a bunch of people that like that," he explains. "It's cool to sort of be in between as opposed to sort of sticking to one crowd."
Thus far, they show no signs of slowing down or narrowing their focus, roaring into this fifth anniversary with an exciting slate of upcoming releases. Joshua and Sarah are pleased about their upcoming festival, but they're equally stoked on the future, talking excitedly about how their catalog will expand by the time they reach year 10.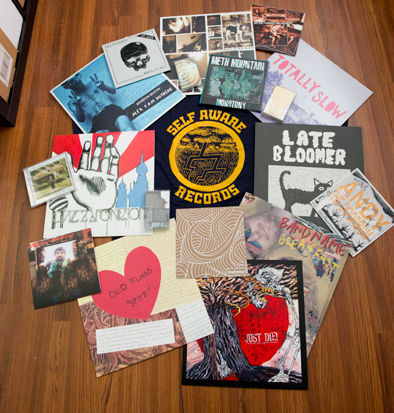 "This isn't like putting a bookend on it," Joshua says of this weekend's festivities. "It'll be awesome if we can do the same sort of party in 10 years with a lot of the same people and just see where we are then. We're going to continue growing."
"When we started, we were just taking it one record at a time," Sarah adds. "I never expected it to go for five years, not because I didn't want it to, but putting out records is expensive. It's a lot of work, and it's a lot of time."