For Immediate Release
SALISBURY'S OWN DIXIE GAMBLE RETURNS FOR WITCH HAIRS BOOK READING & SIGNING AT SOUTH MAIN BOOK COMPANY, SEPT. 25
Former Music Row Maven Turned Renaissance Woman to Read Emotional Excerpts About Childhood in Salisbury, Moving to Nashville with Hometown Star, and Ensuing Remarkable Life Journey
NASHVILLE, Tenn.
(Sept. 11, 2019) -- Hailing from Salisbury, NC, Dixie Gamble -- a former Nashville music executive, turned filmmaker, human rights activist, healer and now author -- returns home to introduce her first book,
Witch Hairs: Mirth, Miracles, Mayhem & Music
(
Working Title Farm
). Gamble will read excerpts from her book at the Wednesday, Sept. 25 signing event at
South Main Book Company
(110 S. Main St.) from 7-9 p.m.
Gamble is a 21st Century visionary who in recent years has focused her lens on the intersection of mental illness and criminal justice.
Witch Hairs
is the true story of a remarkable life and a guide to how to live it. It's the story of true love and how to get and give it.
"Having journaled for nearly 40 years, stacking up 56 volumes of self-processing tomes, I recognized that I extracted myself from some pretty deep rabbit holes," said Gamble. "I thought that my two beautiful grand girls in my wake just might get a leg up from reading the pratfalls and pitfalls of my journey. However, my true spiritual inspiration to write Witch Hairs came when I had the realization that perhaps an ailing human population living on an imperiled planet might benefit as well since we are pretty much one organism."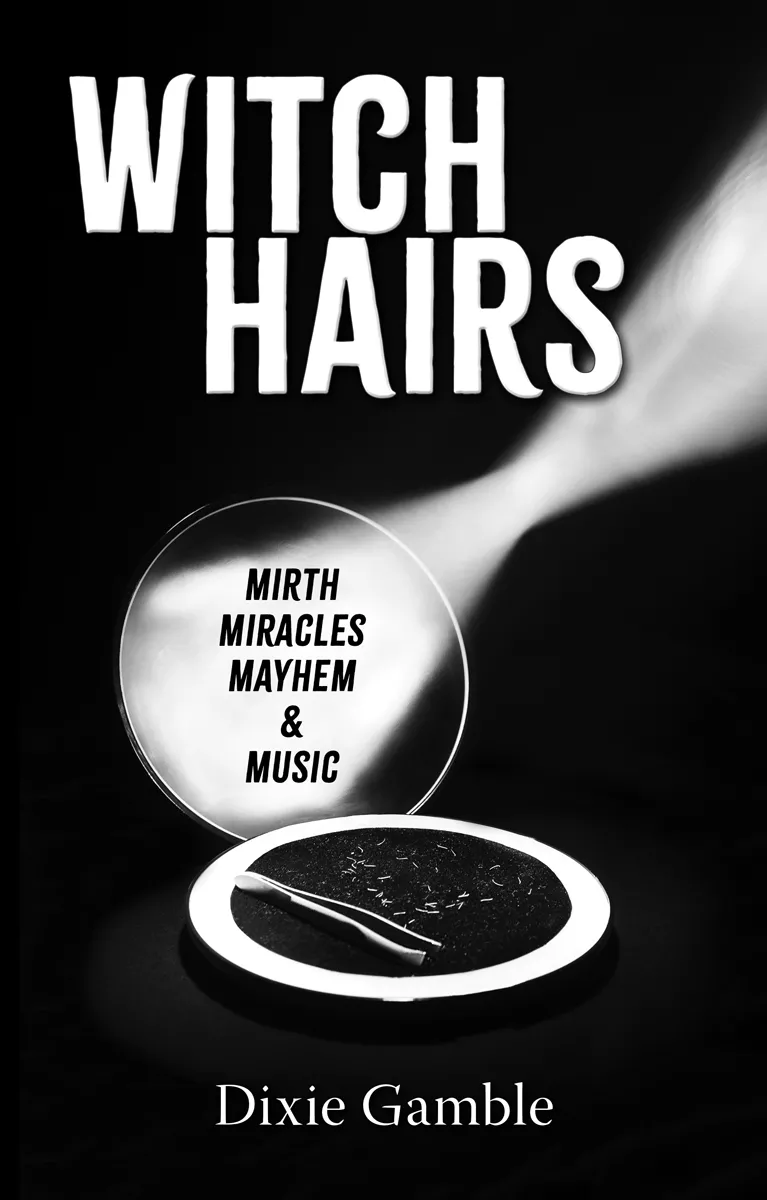 After her formative years in Salisbury, Gamble left for Nashville with stars in her eyes, newly-married to a big star from a small town. After a failed marriage, the divorced young mother of two boys went on to become the first female president of Elektra Asylum Music, a publishing division of Warner Bros. Records in Nashville, guiding the careers of Pam Tillis, Lewis Storey, KT Oslin and numerous other songwriters from that era. A second marriage to Jimmy Bowen, one of the most storied record producers in the country, led to another divorce and a deeper longing to find answers to her lifelong questions.
In
Witch Hairs
, Gamble shows, and explains, every tug at her soul and the fulfillment she found, each pluck of what was and a map to what should be. Part memoir, part atlas of the soul of the Universe, she hides nothing of her journey to find both herself and her husband of nearly two decades, Grammy-winning musician John Jorgenson (who recorded many of his parts this Summer while on a European run performing with Elton John on his Yellowbrick Road Farewell Tour).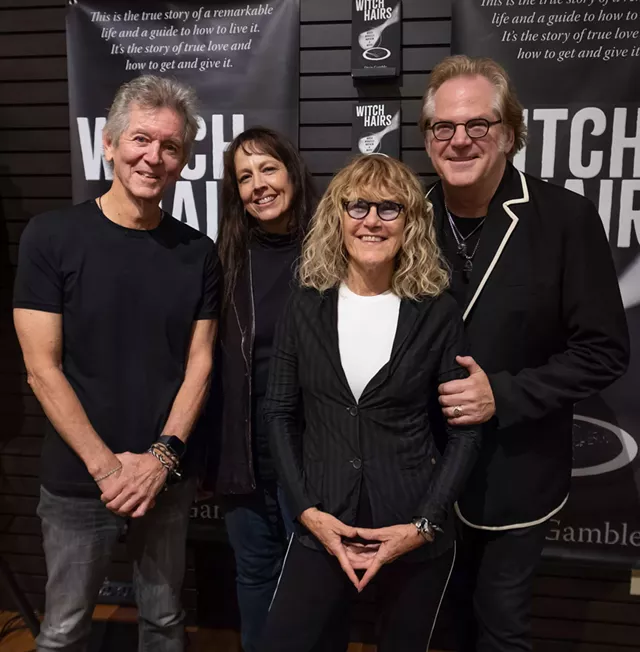 Dan Heller
L to R: Rodney Crowell, Shari Smith (publisher, Working Title Farm), Dixie Gamble and John Jorgenson
"Without guile and, perhaps more importantly, unapologetically, Witch Hairs chronicles the soul journey of a childhood mystic, music business executive, extraterrestrial confidant, primitive culture documentarian, mental health and prison reform activist, adventurer, devoted mother, lover of one of the world's finest musicians and published author," said Grammy-winning singer-songwriter Rodney Crowell. "Read and understand that wherever there's a fossilized belief system in need of a good challenging-and/or transcending-Dixie Gamble has been there, done that."
Musical artists from Gamble's past, present and future have collaborated to create
Chiaroscuro
, a unique collection of songs, some inspired by the pages of and some giving inspiration to
Witch Hairs
. Included on the companion CD (produced by Jorgenson), Rodney Crowell, Lewis Storey, Bee Taylor, Harry Stinson, Beth Hooker, Mary Ann Kennedy, Pierpaolo Adda, Lauren Braddock, Hannah Sutherland and John Jorgenson bring their immense and eclectic talents to illustrate musically many of the amazing and heartbreaking experiences shared within the chapters.
Witch Hairs: Mirth, Miracles, Mayhem & Music
is available for pre-order now
here
and will be carried at independent booksellers throughout the South. For additional information and event updates, visit
www.witchhairs.com
.

# # #