Model behavior
Charlotte Fashion Week (which went down all last weekend) welcomed tons of models, like this lady pictured here, to our fair town.
Esot-eric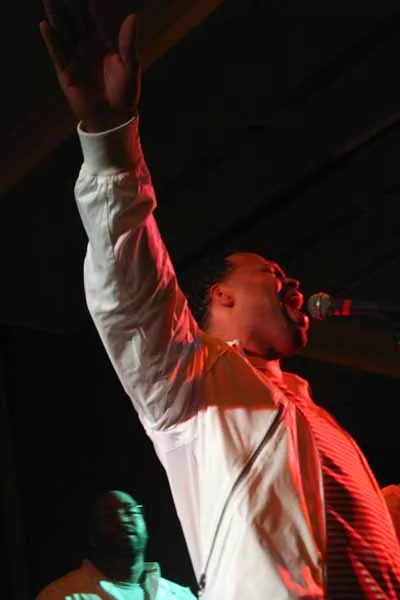 Soul vocalist Eric Roberson visited the Q.C. and performed for Fashion Week attendees at The Blake Hotel last Friday.
Get the point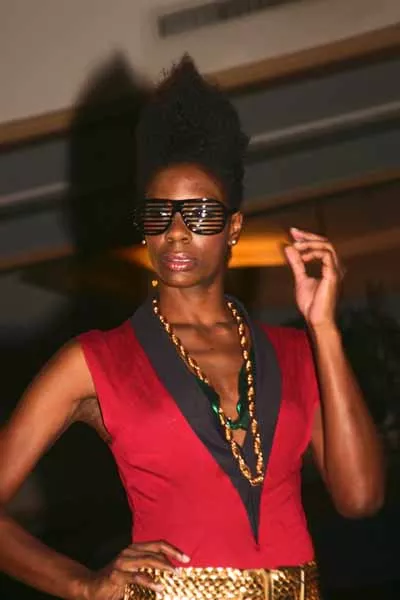 A Fashion Week model sports a cone-head inspired style at The Blake.
Beat this
OK, enough Fashion Week! Justin Aswell, of the group Mr. Invisible, bangs out beats on his drum machine during a show at The Graduate last Monday.