Charlie Hunnam in The Lost City of Z (Photo: Bleecker Street)
The usual embarrassment of riches will once again make itself known at the RiverRun International Film Festival, kicking off this year on Thursday, March 30, and running through Sunday, April 9, at various venues in Winston-Salem.
Over 150 features and short films will be shown as part of the event, which marks the festival's 19th year. The fest begins the evening of March 30 with a pair of screenings: the French comedy Lost in Paris, featuring one of the final performances of Amour Oscar nominee Emmanuelle Riva (who passed away in January at the age of 89), and The Pulitzer at 100, with Toni Morrison, Carl Bernstein, Helen Mirren and Natalie Portman among those appearing in this documentary about the history of the revered award. The festival will then conclude April 9 with a screening of The Lost City of Z, based on the true story of an Amazon explorer and starring Charlie Hunnam, Sienna Miller and new Spider-Man Tom Holland.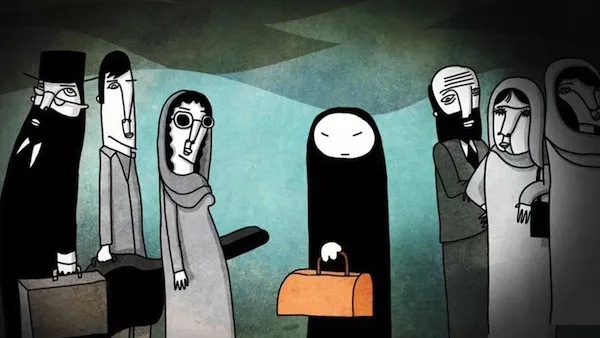 Window Horses (Photo: National Film Board of Canada)
Other titles being screened over the course of the 11-day festival include ones starring Holly Hunter (Strange Weather), Sam Elliott (The Hero), Danny Glover (Pushing Dead), and the twofer of Sandra Oh and Ellen Page (lending their vocals to the animated piece Window Horses). This year's Spotlight presentation is Cuba on Screen, and six screenings — five features and one collection of shorts — will be held in support. Other recurring showcases will also be presented, including an emphasis on North Carolina films (including Joanne Hock's Purple Dreams, a documentary about at-risk, inner-city students here in Charlotte), restorations of older titles (including 1962's Lawrence of Arabia and 1984's Ghostbusters), and a Family Day (culminating with an outdoor airing of 1971's Willy Wonka & the Chocolate Factory).
For the complete schedule, ticket prices, and more, head to www.riverrunfilm.com (or click here).