Madonna and Rose is not what you'd expect as a Christmas present from David Childers. His previous work has been so rough and bleak that this turnaround is like David Allen Coe releasing a holiday disc of his own. Childers' new band The Bank Cormorants — named for a Namibian bird on the endangered species list — pairs him with singer-songwriter Matt Ranck.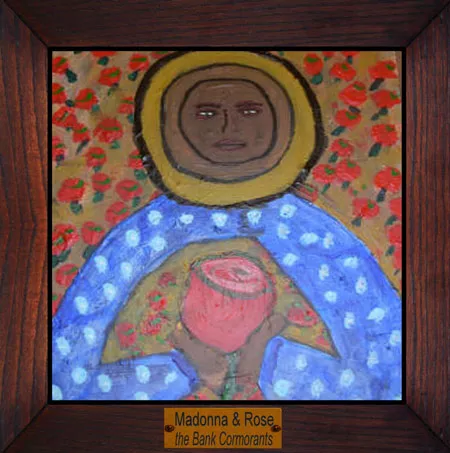 Until now, Childers' vocals usually conjured what Charles Bukowski would sound like trying to sing his poetry. But for this collection, Childers has raised his usual growl a few inches off the gravel bed, contributing smooth harmonies on the traditional "O Come All ye Faithful" and "O Come, O Come Emanuel."
Even though Childers' voice is mellower, fans of the former Modern Don Juan-turned-Overmountain Man needn't worry about him going soft. There's still plenty of life's darker side lurking here. He wrote "Christmas Bells" when he was in grad school at UNC-G in the late '70s and saw downtown Greensboro streets crowded with winos and drunks during the holidays. "The baby Jesus is awaiting," Childers sings after wondering aloud if they hear Christmas bells in hell. "He is near, he is with us, and I'll sleep in an alley again tonight."
"Rambling Door To Door" is a bittersweet reflection on childhood with a "you can't go home again" message. "Do You Hear What I Hear" is redone as a two-minute, Dick Dale-style surf-rock tune. Ranck's Dixieland-styled original "One More Christmas Tree" hopes "all your wishes come true/ may all your jobs pay out before the mortgage is due."
The group keeps most songs short with a purpose. "I think people have limited attention spans," Childers says, admitting a love/hate relationship with Christmas music. "Some of it moves me deeply, and then a lot of it is pretty nauseating." But as he proves with this emotional, melodic and eclectic presentation, this holiday season can be relatively nausea-free with Childers as your holiday guide.
The Bank Cormorants will hold a release party for the album on Nov. 29 at the Evening Muse.