Potted Potter-The Unauthorized Harry Experience
When: Tue., Oct. 15, 7:30 p.m., Wed., Oct. 16, 7:30 p.m., Thu., Oct. 17, 7:30 p.m., Fri., Oct. 18, 8 p.m., Sat., Oct. 19, 2, 5 & 8 p.m. and Sun., Oct. 20, 3 & 7 p.m. 2013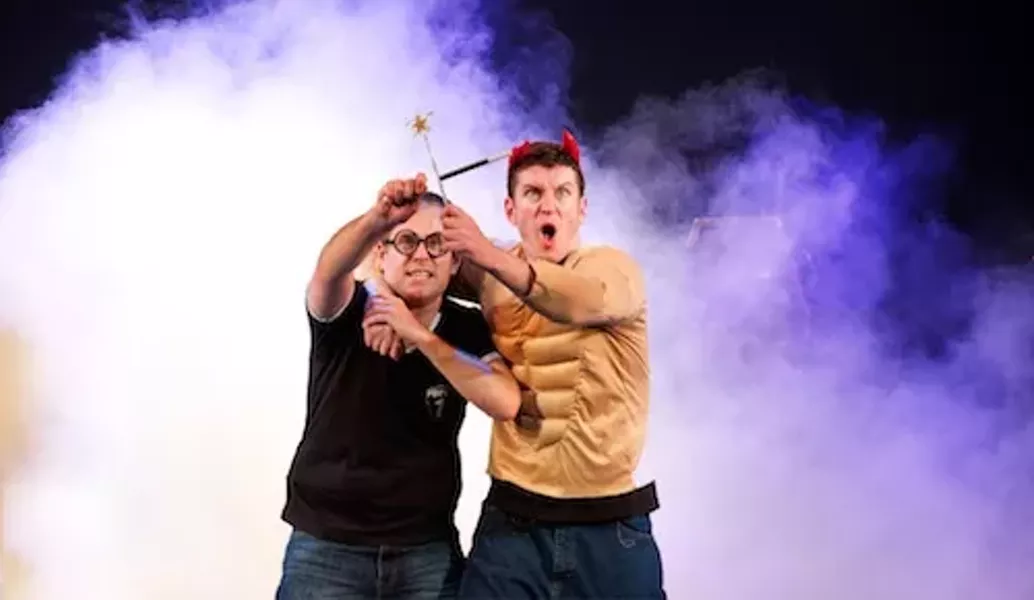 All aboard the Hogwarts Express! There's no denying that your muggle blood hasn't wanted to hop on that train since Day One of J.K. Rowling's sensational Harry Potter series. But magic can't bring back the thrill of the first time you relished the lines of a quidditch match, rooting for team Gryffindor to triumph. Luckily, we have something to brighten up those hindered spirits — even if it lacks in wizardry. British improv comics Daniel Clarkson and Jefferson Turner have teamed up to spoof the series in Potted Potter, also billed as The Unauthorized Harry Experience. The two-man show, starring two actors (one of whom portrays an obsessed, all-knowing HP fan and the other unknowledgeable about HP, at times confusing the series with The Lord of the Rings and The Chronicles of Narnia) condenses and parodies parts from all seven books of the series for a funny 70-minute show.
Anita Overcash
Price: $20 and up
Creative Loafing Charlotte Pick
Recover - CBD Roll On by Leef Organics
5% Bitcoin back
Roll-on relief by Leef Organics is a unique roller ball that includes cold-pressed, broad-spectrum whole plant CBD blended with wild crafted herbs, all on a mission to bring relief. Click for product details.
Earn bitcoin for shopping with Creative Loafing Charlotte
Creative Loafing Charlotte Pick
THRIVAL Liquid Superfood - CBD Extract
5% Bitcoin back
The THRIVAL CBD formula by Leef Organics is unlike any other cannabis-based wellness product on the market. A daily dose of this superfood helps bring overall wellness to the body. Click for product details.
Earn bitcoin for shopping with Creative Loafing Charlotte