Wednesday, February 22
Arriving at UNC Charlotte at the nether end of Black History Month, Pearl Cleage's Flyin' West reminds us that freedom and happiness are not synonymous. Four recently emancipated women set out for the territories in 1860s to build new lives. Amid their trials, issues of solidarity and gender arise in a drama that is ultimately an affirmation of humble heroism. The show is stopping at the Lab Theatre in magnificent Robinson Hall through Feb. 26. Evening performances are at 8pm Wednesday through Saturday, plus a 2pm Sunday matinee. All tickets are $5. Call 704-687-2599. (Tannenbaum)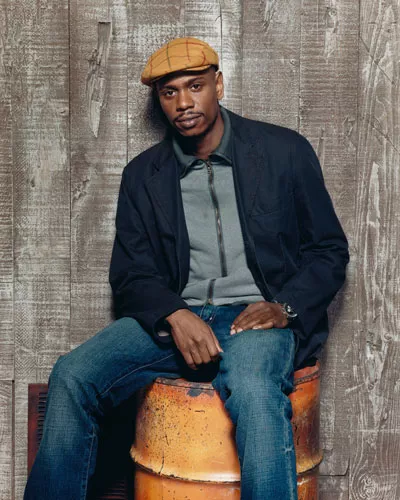 "Hail the conquering hero": Dave Chappelle makes a triumphant return to Charlotte, Sunday, Feb. 26, 7pm at Ovens Auditorium.
Along with the first family of reggae (OK, if I need to mention that name, then reggae just ain't your thing), Morgan Heritage is among the most popular ambassadors of Jamaican music. They've progressed to a mix of dancehall, hip-hop and R&B on their latest recording, Full Circle, released last summer, but are never too far from their gospel-flavored, roots-reggae beginnings. And what's wrong with some positive vibrations in our knee-jerk, reactionary world? They perform tonight at Amos' Southend with guests Dub Addis and DJ Ceez. Tickets are $12-$15. Call 704-377-6874 for more info. (Shukla)
Thursday, February 23
When Jean-Pierre Bonnefoux's Carmina Burana premiered at Belk Theater in 2002, we concluded our review by saying "Bonnefoux has never before choreographed with such power and emotion." So North Carolina Dance Theatre has chosen the perfect vehicle for "A Tribute to John-Pierre Bonnefoux & Patricia McBride" to celebrate Bonnefoux's 10th anniversary as NCDT's artistic director. Appalachian State University Symphony Orchestra and the App. State University Singers give a live performance of Carl Orff's score, aquiver with pagan excitement. Not to dwell exclusively on self-congratulation, the program also includes the world premiere of Dwight Rhoden's Alleged Dances. Evening performances are at 7:30pm on Thursday and 8pm on Friday and Saturday. Tickets are $10-$55. Call 704-372-1000. (Tannenbaum)
On the fantastical safari playwright Eric Overmyer calls On the Verge, the embarkation point for three Victorian ladies is already exotic and bizarre, a presuffrage Terra Incognita in 1888. But their unforeseen destination is a flamingo bar in 1955 America with a greasy biker rolling through. Lots of anomalies, anachronisms and devilish wordplay every step of the way, with Annette Saunders, Peggy Irons and Zilah Glory starring as the intrepid travelers -- and Joe Copley as every man they meet in this Generations Theatre production. The Verge is playing at Carolina Actors Studio Theatre, 1118 Clement Ave., through March 12. Thursday through Saturday shows are at 8pm, Sunday matinees are at 2:30pm. Tickets are $15 for adults and $12 students/seniors. Call 704-455-8542. (Tannenbaum)
Friday, February 24
Danielle Levitt
Reggae royalty Morgan Heritage lay down the real ting, Wednesday, Feb. 22 at Amos' Southend.
Poets, playwrights, opera librettists and Hollywood hacks have been stealing from Shakespeare for centuries, but in Gary Blackwood's The Shakespeare Stealer, a 14-year-old orphan named Widge is the first to attempt this larceny. Armed with a notebook and a knack for shorthand, Widge sneaks into the original 1601 opening of Hamlet and attempts to transcribe the dialogue. The Children's Theatre production is at the McColl Family Theatre through March 12, Fridays and Saturdays at 7:30pm (except Feb. 25 at 3pm) with a 2pm Sunday matinee on March 12. Blackwood, who authored the stage adaptation to his own best-selling kid novel, is in town for various events, including a talkback after the opening night performance and a reading of his new stage adaptation of Shakespeare's Scribe at 10am on Feb. 25. Tickets to performances are $18 for front orchestra and $14 for general admission. The reading is free. Call 704-973-2828. (Tannenbaum)
Saturday, February 25
Cherish the Ladies are an all-female quintet of Irish-Americans who sound as if they've never left the Emerald Isles. Their take on Celtic music is tender, uplifting and downright joyous. The group's new recording, Woman of the House, is packed with reels, jigs and Irish dance music. After almost two decades they have evolved into a top exponent of Celtic traditions around the globe. The show begins 8pm at Spirit Square. Tickets range from $20-$30. Details at www.blumenthalcenter.org or 704-372-1000. (Shukla)
Sunday, February 26
Dave Chappelle stunned fans and the entertainment industry when he abruptly left during production of the third season of Chappelle's Show, a decision triggering reports of drug abuse and mental problems. After spending two weeks in South Africa for "purification," Chappelle returned home to his 65-acre farm near Yellow Springs, OH, and to stand-up comedy, but not before stopping by for a chat with his "baby momma," Oprah. Charlotte welcomes the Block Party All-Stars featuring Dave Chappelle as it promotes his new film opening on March 3. He performs tonight at 7pm in Ovens Auditorium, 2700 East Independence Blvd. Tickets are $55. For details visit www.ovensauditorium.com. (Calloway)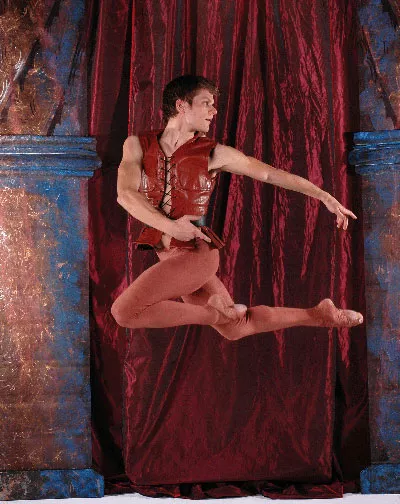 April Steyert
Celebrate John-Pierre Bonnefoux's ten years as NCDT's artistic director by experiencing his passionate choreography for Orff's masterpiece, Carmina Burana, Thursday, Feb. 23 at Belk Theater.
The inaugural NoDa Film Festival will be held today through Tuesday at the Neighborhood Theatre. The theme is "Celebrating Great Black Cinema," and among the titles being screened are Spike Lee's classic Do the Right Thing, the seminal hip-hop film Krush Groove and the indie gem Daughters of the Dust. Admission is free. For a story on the festival, see this issue's Film section; for other details, call 704-608-9146 or go online to www.nodafilmfestival.org. (Brunson)
Monday, February 27
It's the jump-off at Charlotte Bobcats Arena. Get Down Uptown! The 61st Annual CIAA Basketball Tournament touches down in the Queen City today. Part fashion show, part music festival, the emphasis is on P-A-R-T-Y. The CIAA is the third largest tournament in the NCAA behind the ACC and the Big East. Join the hundreds that are expected for the week-long reunion running Feb. 27 through March 4. Several celebrities will be on hand to make things interesting as well as perennial favorite "Mr. CIAA." Festivities will jockey between the arena and the Charlotte Convention Center, 501 N. College St. For more information visit www.ciaatournament.org. (Calloway)