When Pam Kelley, a reporter with the Charlotte Observer, first met Belton Platt, aka Money Rock, at Central Prison in Raleigh in May 1986, he had recently been convicted for his role in a shootout in the Piedmont Courts housing project in Charlotte's Belmont neighborhood.
At the time, Platt was still appealing his conviction, which would later be overturned, and he had no interest in being truthful about his crimes to a member of the media, much less about his role as one of Charlotte's most successful kingpins. When Kelley tracked him down again 25 years later — inspired to do so by reading Jay-Z's Decoded memoir — Platt was much more forthcoming.
"I didn't know if he would tell me the truth, because he hadn't in the past," she told me when we met at the Old Town Public House in Davidson on a recent morning. "But I interviewed him and I was impressed with his degree of self-awareness, the fact that he had obviously done a lot of work on himself in prison, and just his openness."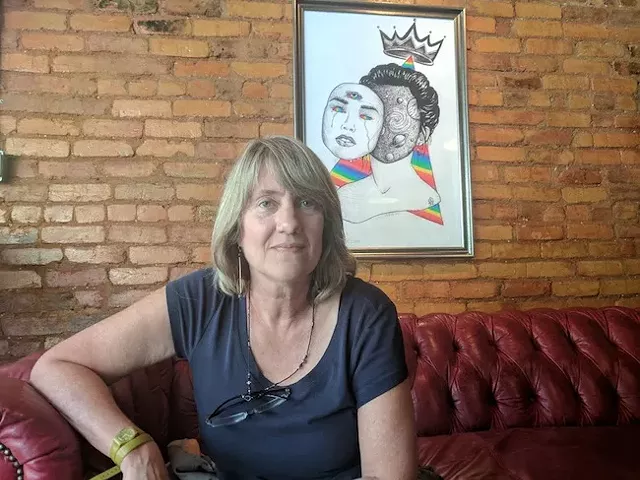 Pam Kelley (Photo by Ryan Pitkin)
Their ensuing conversations — followed by lots of reporting, research and corroboration — turned into a series of Observer stories in 2013, then a MFA thesis, then her new book, Money Rock: A Family's Story of Cocaine, Race, and Ambition in the New South, released on Sept. 25.
Before meeting with with Platt at his new home in Concord, I talked to Kelley about how the story of Platt and his family ties into Charlotte's issues today and the struggles of low-income black families in the city that began long before he was born.
Creative Loafing: Did you know when you started this work how much the Platt family's struggle would tie into current-day issues?
Pam Kelley: I would say it took a while for it to sink in and for me to really see the big picture. And as time went on there were these specific small stories that were about Belton's family that were just these really good ways to illustrate the kind of systemic racism [they faced].
I'll give you an example. His oldest daughter Kimberly was living in Dalton Village, she was going to middle school and she had to walk to the school bus and when she'd walk to the school bus, she confronted these boys in the neighborhood who would talk about raping her. She was scared, so she brought some kind of knife in her backpack.
They found it at school and she explained why she was carrying it, they said they sympathized but they had zero tolerance. So she was expelled for the year and went to an alternative school in which she ended up mostly tutoring the other kids. That's a great example of, "We're going to be on tough on crime," and there's no justice in that.
The same with two of Belton's sons who ended up at the Morgan School, and I have no questions that they had major behavioral problems and were probably really difficult for teachers, but the Morgan School, a few years after they were there, the Observer was writing stories about how it was so bad, and CMS was saying, "Yeah, this has been a warehouse, sorry guys."
So, it was really remarkable about how many issues I could talk about through the stories of his family.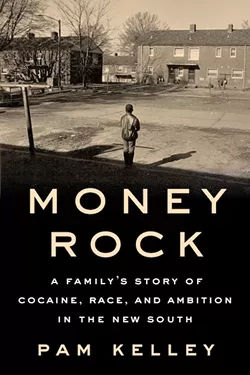 Following the path of Belton's children is certainly one of the most upsetting plotlines of the book.
That again, I think, is a bigger part of the story about mass incarceration. One of the things Kimberly said to me, "When my daddy got sentenced, his kids got sentenced, too." There's now a growing body of research that shows that that is true; that kids with an incarcerated father are at greater risk for emotional problems, behavioral problems, apart from many other factors.
So what we've done is we've created this cycle with mass incarceration. We've set up these kids to have problems, so that' an issue that I think is really important and people need to understand.
There are also people who play a big role in the book whose stories are uplifting, such as Belton's mother Carrie Graves, or Judge Shirley Fulton. Did you know going in that telling the stories of people like Fulton and Graves would make it so easy to pull back the lens and tell a bigger story about Charlotte?
I felt that pretty early, when I first interviewed Shirley, who had prosecuted Belton in Piedmont Courts. But what was so interesting about her was that she became a judge and eventually became very disenchanted with the system. So her story is a great vehicle to tell this bigger story about what's happening with mass incarceration.
And Carrie's story was an amazing story because she grew up in Jim Crow Charlotte. I realized that these things that happened in her life, even the births of her children, which happened at different hospitals, starting at [Charlotte's formerl all-black hospital] Good Samaritan, I could use her story to tell the story of Charlotte's desegregation.
One chapter in the book is dedicated to an in-depth series the Observer did that humanized members of low-income, high-crime communities during a crime spike in 1992-'93. What are your thoughts on the shrinking size of newsrooms today, making such projects difficult?
I think the dearth of local news in medium-sized cities around America is a huge problem. One thing the Observer was able to do for years was give this community a shared narrative. And even when we didn't agree politically, we kind of had some of the same facts to talk about, and that's missing now, and that really concerns me.
I definitely worry that we're all looking at different narratives and some of them are polar opposite.
Belton Platt (left) with Pam Kelley at a recent event at Park Road Books. (Photo by Neel Stallings)
Religion plays such a large role in this book. Are you religious?
I would say I'm not a big believer, no.
What is it like as a reporter who needs to source information and fact-check things to be reporting on someone who regularly claims to be communicating with God?
I'm a pretty literal, fact-based kind of gal. I wouldn't say I was wary, and I hope I didn't come across as wary, it was more that this is foreign to me. This is not in my world. But I respected his faith and the fact that God talks to him.
I've never felt that myself, but I actually found a book by an academic [When God Talks Back by Tanya Luhrmann] who has explored this whole idea, and maybe 20 percent of the population says that God has talked to them. I thought she really explained it in a very respectful and interesting way.
I'm hoping this book has a broad readership, and I figure that some of the people reading this book are going to be like me, and I couldn't just go, "Well, and then God spoke to him again," so I needed to kind of unpack that and tell them what I thought about it, and then what research says, which is that this is a big thing.
One of the hardest-hitting quotes in the book comes from you, near the end, discussing the many panel discussions and task forces that have formed since the Charlotte Uprising in 2016. You say, "If conversation alone could transform a place, Charlotte would be a burgeoning utopia." Do you feel like these activities and discussions are setting us on a better track?
I think they are bringing us somewhere. I worry sometimes that there's a lot of people who go to many panels, and there's a lot of people who don't have any idea.
We are seeing some progress. Even since I finished the book, I think there's been some more progress on affordable housing.
That said, what is needed is so huge. What I worry about is we're going to do a few projects and then people are going to get tired of it and then move on, when what we really need is a transformation that requires a much longer-term commitment.