Exploring solar energy, water sustainability, and hempcrete are ways you can reduce your environmental impact and improve your overall quality of living. 

Solar Roofing
Now is the best time to explore the benefits of solar roofing for a more energy-efficient form of housing while also being eco -friendly. The ever-growing new technology has the potential to propel this generation into a significant cost efficiency cycle while promoting the sustainability we need for society.
I encourage those who can, to install a solar roof and/or solar panels. Solar energy is invaluable to our future. Pairing the combination of solar panels and a battery pack system, individuals and homeowners can also add a rainwater harvesting process to their current structure to magnify their sustainability. These two proven methods of bonding with mother nature will provide great rewards. Once you have used the solar panels for several years they will acquire excess power that can be stored for a later time or an alternative purpose, the power can also possibly benefit your local power company. Sunlight is essential and solar technology will absorb this natural energy supplying power to you and those around you.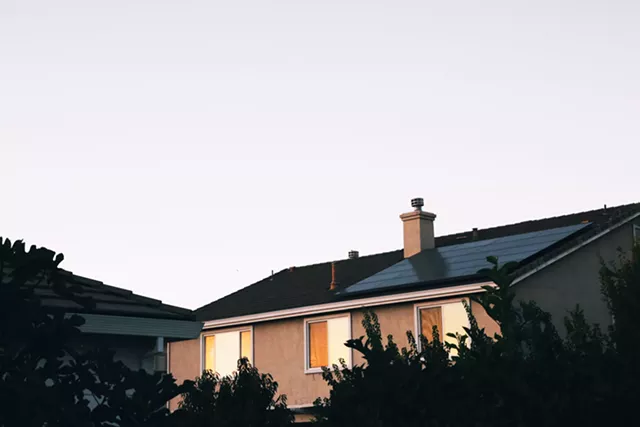 Rainwater
Rainwater harvesting (RWH) is the collection and storage of rain, rather than allowing it to run off.

RWH applied to gutter systems will filter the water into containers for daily use or to store for use at a later time. These gutter systems can also be fitted with water wheels and gears that churn the water and create an additional energy source. Water is powerful - one of nature's greatest gifts. We use it to grow plants, trees, for our drinking water, for cooking, showering, and many other countless ways. The combination of these forms of technology are gifts that provide ways to better embrace our natural resources. We continue to explore innovative, yet simple and basic ways to implement self-sustaining technology equipment into society, a prosperous venture that serves to benefit humanity. This is a collective work that will continue to progress and afford families the best of experiences with nature across planet earth. 
The Earth has an abundance of waterfalls and oceans, freshwater lakes and rivers flowing. Bottled drinking water is a growing industry. There are countless brands for consumers. However, for centuries many villagers in the world at large, have foraged their water, it is dirty without modern filtration methods. Many places in our universe need more help. Humankind promotes ways that eliminate barriers and empowers individuals to provide forms of technology to these areas and their populations. Solar desalination operations are also an extremely valuable aspect of harnessing and utilizing the power from nature, by using solar energy to extract clean water from the ocean, the air, or other ways of providing clean water for humanity.


Hempcrete
Hempcrete housing is a safe, cost-effective and something you should consider for any future construction project. Made from 100% organic materials, this energy-efficient and eco-friendly form of creating a structure offers promising benefits. This material has potential to change the way we build in the future. This product can be grown at a fast pace and can be used in numerous ways including filtration and as insulation. Farms of the past will be focusing efforts on growing hemp for our future material market. This product can be used to create countless everyday products, from toilet paper to building materials. Hemp can be cultivated and used to support our growing societal demands for natural resources.





If you want to learn more, you can visit the sites listed below to read more on the topics of solar energy, water sustainability, hempcrete, and additional revolutionary ways technology is providing energy from mother nature.
http://sustainability.ncsu.edu