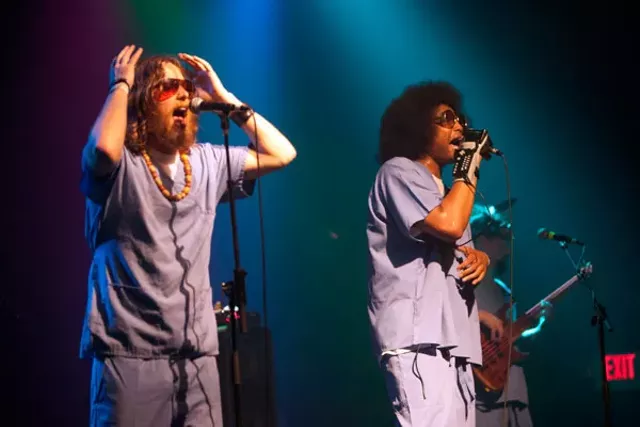 Eyes of the Elders performed at a 4/20 celebration concert at the Neighborhood Theatre.
Flogging Molly gets a leg up on the competition at Verizon Wireless Amphitheatre on Sept. 16, 2012.
Kiss hasn't changed much in all these years. The band performed at Verizon Wireless Amphitheatre on July 25, 2012.
Lute, winner of Creative Loafing's Best Local Rapper award for 2012, performs at the Chop Shop on Nov. 25, 2012.
Matrimony performed at the Evening Muse on Aug. 31, 2012, before heading to Nashville to record their Columbia Records debut.
Mindelixir brought Bass Church to the Fillmore on a monthly basis.
Santigold brought the heat before the Red Hot Chili Peppers concert at Time Warner Cable Arena on April 6, 2012.