You can learn a lot about someone by walking through his or her home.
If you walk into a room that's filled with guitars, keyboards and music equipment, it's safe to say that the house is occupied by a musician. If there's a whiteboard with the artist's information — personal website and social media: Facebook, YouTube, and SoundCloud — it's safe to assume they're either very dedicated to their brand or hoping to turn a house-hunting visitor into a fan.
When I walked with a realtor through Matt Hylom's home, which is currently on the market, I took a quick picture of that detailed whiteboard with plans to visit the links and listen to the music later.
Turns out, that was a good move.
Hylom, a native of Long Island, New York moved to the Charlotte area back in 2003. Like most musicians, he started playing guitar when he was young and later expanded his instrumentation to keyboards. While he's had moments of prefering one to the other, he's currently honing his skills and finding a better balance between the two.
Hylom is influenced by singer/songwriters like Ed Sheeran, Jon Bellion and bands like Coldplay and Bastille, which have electronic music components. He enjoys the deep, warm sounds that oscillate from synths; along with the acoustics that give the music a live, raw feel.
"There's some electronic elements, piano in the chorus, acoustic elements. It's more beat driven but not in a grandiose way," said Hylom.
There's a real DIY approach to his craft, as he produces his own music. But you wouldn't neccesarily know that by listening to his songs, which are layered with different sound elements and touches from different musical genres — acoustic, rock, hip-hop, EDM, electronia.
"Love, Life, and Cancer," one of the strongest of Hylom's tracks, was just rerecorded and released on SoundCloud in early July. The track will be featured on Hylom's debut EP, My Own Anxieties, slated for release in September.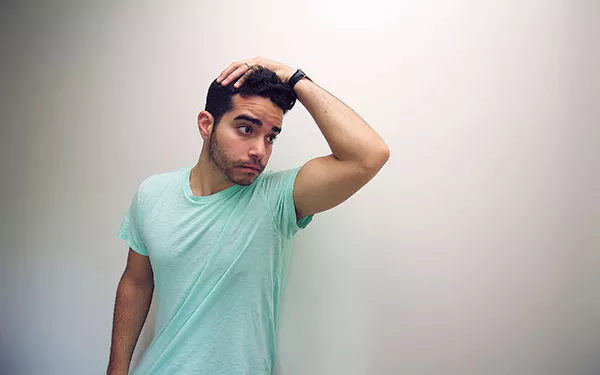 "Last year my wife had three miscarriages and it kind of got me in a darker place, but not in a depressing state. It made me revisit things like death and the big questions in life, so that's kind of where that song came from. The lyrics go through seeing light at the end of the road. The road keeps on turning, so you see the goal or maybe the answer but it turns and you have to start all over again," Hylom explained. "It's an honest outpouring of me asking questions and trying to figure things out. Have I been wasting my life trying to answer these questions or is there something more to that? And then, I'm just getting tired of asking all the time."
Hylom, 26, is the father of a three-year old whose room is directly across from the room where he creates his music. He put his house up for sale with plans to move the family into a bigger home — one that offers a safer distance between his music room and his son's bedroom — in the area.
"I can't pull a three a.m. shift to record vocals or anything," Hylom says of the close quarters in his current house. "It's kind of tough to try to work around his nap schedule."
Beyond his daily daddy duties, Hylom's constricted, DIY music approach seems to be paying off. His song "Numb" was remixed by Amin Khani, an Iranian EDM artist, singer/songwriter and producer.
A year ago, he was also contacted on SoundCloud by Antwerp, Belgium based DJ/producer Lander, who asked to remix his song "Cry Alone Again." The track was rereleased on July 10 as a single through Armada Deep, a European record label. Hylom is still singing on the track, though Lander, who is predominantly known in the EDM world, gave touches to the music a makeover.
Though Hylom has been satisfied with the collaborations so far, he's skeptical of remixes and often declines the pitches that he receives. Like any artist, he worries about retaining the rights to his songs and having proper contracts for the endeavors. But he believes that his latest collaboration with Lander over SoundCloud was another good move.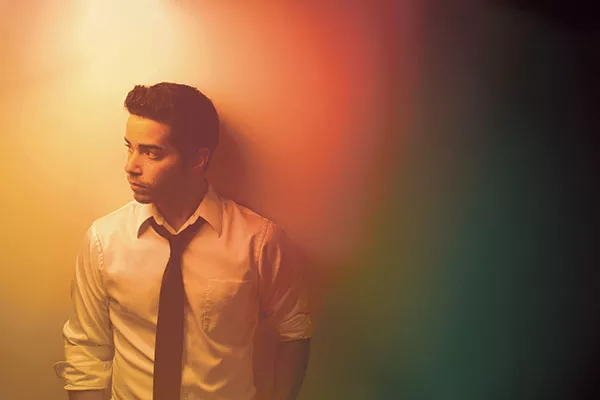 "Hopefully this collaboration with Lander helps reach a different audience that I wouldn't be able to reach because it's through a major label," he said.
Unlike most artists who test their material at open mics and clubs around town, Hylom is keeping his music behind closed doors for now.
"I kind of want to steer away from just showing up at a bar and playing. My idea of playing live is being in a room where people know the lyrics and can sing along and having that experience with fans and not just showcasing my stuff to people who don't know who I am," Hylom said.
"So, I'm kind of building a fanbase online and trying to get my content out. Once I have a decent fanbase, I will start playing some local shows here and there."