It's happening this year and next: The Main Library has announced its latest film series for 2013-2014, and it's called It Happened One Year: Classic Movies of 1934. The title is pretty self-explanatory, and one movie will be shown a month starting this weekend and running through next May. All films will be screened at 2 p.m. Saturdays at the Main Library, 310 N. Tryon St. Two other branches will show the same films on other Saturdays. Admission is free. For more info, call 704-416-0252.
Oct. 12: It Happened One Night. After running away from her stifling family, a bratty heiress (Claudette Colbert) reluctantly hooks up with a raffish reporter (Clark Gable) on the road. Director Frank Capra's defining screwball comedy was the first and, until 1975's One Flew Over the Cuckoo's Nest and 1991's The Silence of the Lambs, only film to win all five major Oscars (Best Picture, Actor, Actress, Director, Screenplay).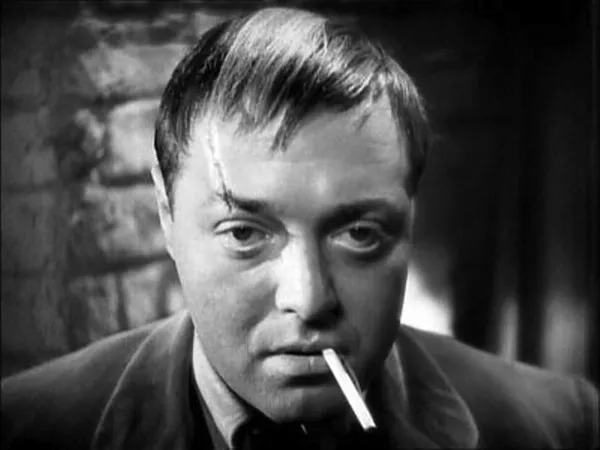 Nov. 2: The Man Who Knew Too Much. A British couple (Leslie Banks and Edna Best) vacationing in Switzerland stumbles across an assassination plot but must remain quiet after their only child (Nova Pilbeam) is kidnapped by the schemers. Alfred Hitchcock remade his own film in 1956, and he prefers that higher budgeted affair. In truth, both are comparable, although the greatest single component of either movie can be found in this '34 edition: the great performance by Peter Lorre as a menacing criminal mastermind.
Dec. 7: It's A Gift. A person hasn't truly lived until they've seen at least one W.C. Fields classic. It's a Gift is certainly essential Fields, with the actor cast as a hapless grocery store owner who dreams of purchasing an orange grove in California. The sequence featuring the destructive blind man is the film's most famous, though the lengthy set piece in which Fields tries to get some sleep is its funniest.
Jan. 4: The Thin Man. Nick Charles (William Powell) is a former detective (and ladies' man) who has settled down with heiress Nora (Myrna Loy) and her money; he's content drinking himself into oblivion, but when the father of a former acquaintance (Maureen O'Sullivan) appears to be mixed up in murder, Nick (prodded by Nora) reluctantly agrees to crack the case. The recipient of four Oscar nominations (including Best Picture), the movie clicks on all cylinders: deft direction, sharp dialogue, a compelling mystery and beautiful chemistry between its two elegant leads.
Feb. 1: Tarzan And His Mate. The first sequel to 1932's Tarzan the Ape Man isn't just the best Tarzan flick in the Johnny Weissmuller series — it's the best Tarzan movie ever made. Because it was produced in the pre-Code era, the levels of violence and sexuality are startling in their explicitness. Captured hunters are killed in grisly ways, while natives are ground into dust by rampaging elephants. As for the carnal aspect, there's never any doubt when Tarzan and Jane swing off for the sole purpose of making whoopee, and Weissmuller and Maureen O'Sullivan remain an incredibly sexy couple.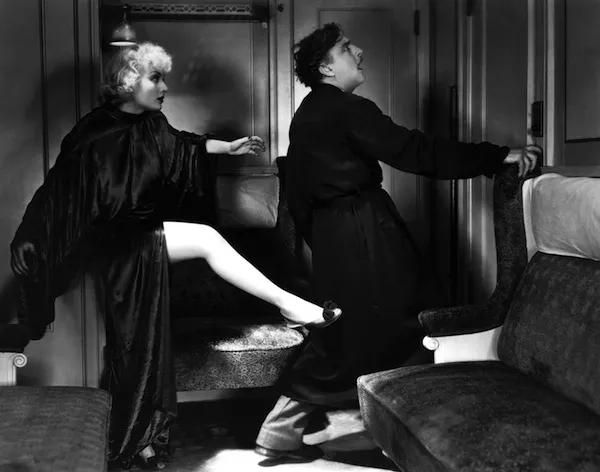 March 1: Twentieth Century. A Broadway producer (John Barrymore) whose star attraction (Carole Lombard) left him after he turned Svengali on her finds his career in shambles; when he crosses paths with her again during a train trip aboard the Twentieth Century, he devises a scheme to get her (and his fortunes) back. Director Howard Hawks was no stranger to screwball comedies, later helming the classics His Girl Friday and Bringing Up Baby (among others).
April 5: The Scarlet Empress. Director Josef von Sternberg and star Marlene Dietrich were one of the great screen teams of the 1930s, making seven pictures together (he was also one of her many lovers, but that's a different story). In this historical costume drama, Dietrich stars as the lowly Princess Sophia, whose social skills and political maneuverings eventually allow her to rule Russia as Catherine the Great.
May 3: The Gay Divorcee. Adapted from the Broadway hit, this finds Ginger Rogers, anxious to divorce her stuffy workaholic husband, falling for hoofer Fred Astaire. Fred sings Cole Porter's timeless "Night and Day," while supporting actors Edward Everett Horton, Eric Blore and Erik Rhodes are all so hilarious that they were asked to return in 1935's even better Top Hat. Nominated for five Academy Awards (including Best Picture), this earned the Oscar for Best Original Song ("The Continental").