Rideshare company to reward patrons who plan smart rides home from Charlotte breweries during 2019
[CHARLOTTE, N.C.] — Charlotte residents who visit one of 21 popular breweries via Lyft can enjoy half off their rides home, up to $5.*
It's all part of Lyft and the Charlotte Independent Brewers Association (CIBA)'s effort to encourage craft beer fans to plan a responsible ride home ahead of time. Lyft became CIBA's official rideshare partner in 2018.
Here's how it works:

Take a Lyft ride to a participating CIBA brewery or cidery.

Show your ride receipt to your taproom staff.

Get a coupon code rewarding you for taking a responsible ride: 50 percent off your ride home.
So far, 21 breweries and cideries have signed up to participate: Birdsong Brewing Co., NoDa Brewing Co., Legion Brewing, Legion Brewing SouthPark, Divine Barrel Brewing, Triple C Brewing Co., GoodRoad CiderWorks, Lenny Boy Brewing Co., Free Range Brewing, Thirsty Nomad Brewing, Wooden Robot Brewery, Resident Culture Brewing Company, Slow Play Brewing, Bold Missy Brewery, Red Clay Ciderworks, Blue Blaze Brewing, Salud Beer Shop and Olde Mecklenburg Brewery. The list is expected to grow as more brewers opt in to the program.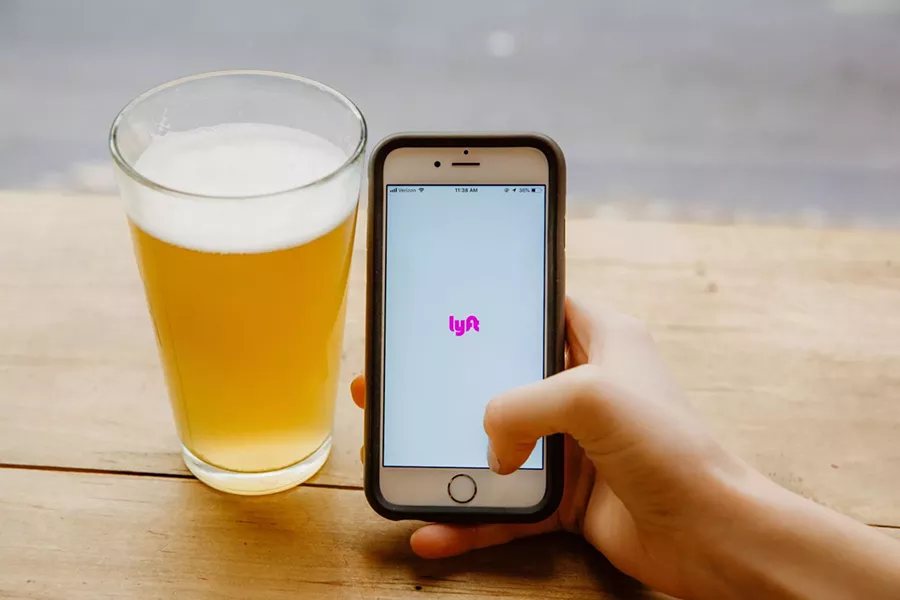 CIBA, a trade organization dedicated to promoting Charlotte's craft breweries and cideries, noted the importance of ensuring craft beer fans find smart rides home after a night of enjoying local beer.
"Charlotte is home to some of the best brewers and cider makers in the country, and we're proud to partner with Lyft to make sure locals and visitors alike can enjoy our city's excellent brews responsibly," said Chris Goulet, owner of Birdsong Brewing Co. and CIBA board member. "We know many in Charlotte's craft beer community already rely on Lyft to get to and from their favorite CIBA breweries, so we're excited to continue expanding our relationship."
This isn't the first time Lyft has partnered with a local craft brewing guild. Lyft has previously partnered with other Brewers' Guilds around the country, including the Georgia Craft Brewers Guild, Massachusetts Brewers Guild, the Brewers of Pennsylvania, the Texas Craft Brewers Guild, the Arizona Craft Brewers Guild, San Diego Brewers Guild, and more.
Each brewery partnership varies depending on the specific Guild's needs, but Lyft always seeks to ensure patrons are aware that they can get a responsible ride within minutes.
"At Lyft, we love to reward riders who choose to drink responsibly. Our partnership with the Charlotte Independent Brewers' Association is one of many similar collaborations around the U.S.," said Lauren Pelletier, Lyft's Charlotte Market Manager. "This Charlotte Craft Beer Week and North Carolina Beer Month, we want Charlotteans to enjoy all of the amazing brews the city has to offer without stressing about how they're getting home."
To learn more about Lyft, visit www.lyft.com.
About Lyft
Lyft was founded in 2012 by Logan Green and John Zimmer to improve people's lives with the world's best transportation, and is available to 95 percent of the United States population as well as select cities in Canada. As the only rideshare company to offset carbon emissions from all rides, Lyft is committed to effecting positive change for our cities, and promoting transportation equity through shared rides, electric bikes and scooters, and public transit partnerships.
*Limited quantity available. Each code is valid for up to $5 off one standard Lyft ride beginning at one of the noted participating locations. Limit one code per Lyft account. While supplies last. Discount does not apply to tips, cancellation fees, damage charges, or taxes. Subject to Lyft's Terms of Service.