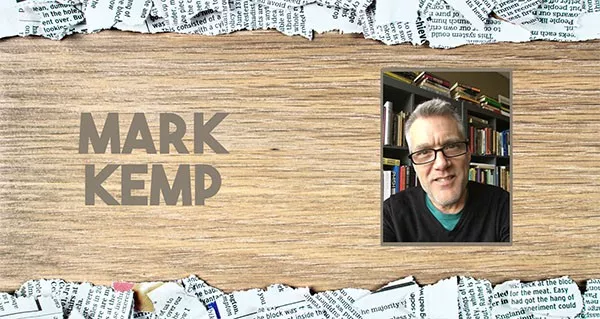 "My calling is to empower people to radically and unapologetically express themselves, and to push people to rethink their ideas surrounding gender and sexuality." — Jack Dahlia.
Yes, folks, Lust List is back, and it carries more weight today than ever before.
About a decade ago, CL introduced its anti-Valentine's Day Lust List issue as a playful alternative to the vanilla images of beauty and conventional ideas of romance that mainstream media outlets incessantly push on us, particularly during Valentine's week. It's that very narrow view of sex, gender, body image and relationships that typically involves straight, cis couples having wine and dinner at a fine dining establishment with a vase of red roses in the background — slightly out of focus, of course, for that soft, romantic look.
It's the Great Valentine's Day Deception, and it's a one-sided, outdated, piss-poor excuse for marketers to con you into spending your hard-earned cash on flowers, cards, booze, fancy dinners and other strategies designed to maneuver one's way into someone else's pants. It's disrespectful and demoralizing, and a lose-lose proposition for everybody.
For those in long-term romantic relationships, it means not having a choice of when or whether to bring flowers to one's significant other. It's Valentine's — if you don't go on a spending spree, you're an inconsiderate lout; if you do, you're a sucker for buying into the marketing.
For those in new relationships, it means stressing out over the motives of such gifts. Givers must ask themselves: Will my manipulated (or manipulative) generosity be interpreted as a sexual lure? The receivers must ask: Do these manipulated (or manipulative) gifts mean I am expected to put out?
For those not in relationships, Valentine's means either sitting at home alone, feeling ugly or unloved for no reason, or hanging out with other friends who are not in relationships and grumbling about how messed up Valentine's is.
Add #MeToo to the equation and the Valentine's sham becomes exponentially darker.
One unexpected upside of the #MeToo movement is that it put the kibosh on office romances. And not a moment too soon, as far as we're concerned. No one needs to receive candy and flowers from a creepy fellow office worker — or worse, a boss. Smart companies are actively discouraging office romances and banning romances between supervisors and subordinates. According to Digiday, one unnamed ad agency — you know, the kind of business depicted in Mad Men — recently included new language in its sexual harassment code that explicitly states, "supervisors cannot date subordinates under any circumstances because it can compromise the ability to enforce the sexual harassment policy."
In years past, alternative weeklies like Creative Loafing have had an uncomfortable dance with Valentine's Day. On one hand, our mission is to offer recommendations on what to do during holidays. Fortunately, we try to do that with humor: Christmas booze-a-thons, Turkey Day booze-a-thons, St. Patrick's booze-a-thons. While mainstream outlets offer straightforward tips on where to spend your money, we present alternatives — sometimes in addition to straightforward ideas, and sometimes instead of them.
This year there is no "in addition." We won't be suggesting you spend your money unnecessarily on anything just because it's Valentine's. And we won't be telling you whom you should find attractive or date-worthy. You already know who's date-worthy for you.
Which brings us back to the Lust List. This year, we introduce a small selection of Charlotteans whom you, our readers, told us are sexy. We solicited nominations on social media, and you gave some great choices. (We wish we had the space to feature all of them.)
Once we received your recommendations, we held a staff powwow to whittle them down to a "dirty dozen," assigning each "winner" to our regular departments: community activists for News & Culture; food-industry workers for the Food & Drinks; artists and musicians for those sections, etc. We then sent questions to the winners to learn a little more about them: What role (if any) does their sexuality or body image play in their professions? What are their thoughts on how our culture perceives body image and sexuality?
Any of us could be Lust List "winners." There's no consensus on whom or what is attractive. And that's the point of the Lust List. It's an opportunity for you — not us, and certainly not the mainstream media machine — to say what turns you on or off.
As self-described drag queen Jack Dahlia tells us in their questionnaire: "Part of the draw of my shows is the fact that I encourage other people to feel empowered in their bodies. Most people perceive their sexuality as something that they should be ashamed of and have an entire laundry list of flaws they think their body has. That's a cultural thing that I'm trying to change. Sexuality is not shameful and your body is beautiful."
Period.