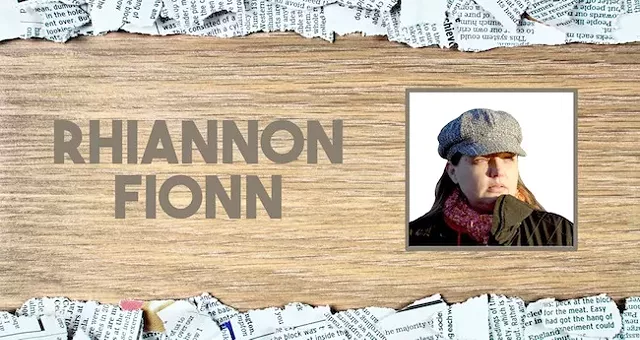 Never mind that the North Carolina General Assembly has ignored every serious cannabis reform bill filed for more than a decade, industry insiders – both locally and nationally – are gearing up for the green wave they say is a'comin' to the Carolinas. You can see it beginning to bud in the fields where North and South Carolina's first modern industrial hemp crops are growing taller and bushier as you read this.
This month, Chandra Macias, MBA, Ph.D., made two stops in North Carolina as a spokesperson for Women Grow, an organization that describes itself as "a catalyst for women to influence and succeed in the cannabis industry as the end of marijuana prohibition occurs on a national scale." Macias, a graduate of both Howard and Rutgers universities, is chair of Women Grow's board and owner of National Holistic Healing Center Medical Marijuana Dispensary (NHHC) in Washington D.C.
At both of her speaking engagements in Raleigh and Charlotte, Macias estimated that those who are already working toward entry into the cannabis industry in North Carolina "probably have a two-year lead on their competition." She estimates that cannabis will be fully legal in the Carolinas, and the country, within a decade.
Her message, however, was not entirely one of hope; she offered plenty of advice, but you could see the reality of cannabis economics settling on those she spoke to as if it were a wet blanket. Acknowledging that she, an African-American woman, is an outlier, Macias outlined the barriers faced by prospective cannabis business owners. She also pointed out a reality already facing the industry in other parts of the country: According to her, women make up less than 26 percent of the current cannabis workforce and African Americans represent less than one percent.
We can see this pattern playing out here in current headlines and on social media. As fun as it is to share hemp-crop photos from proud North Carolina farmers via our new Instagram account, @CarolinaCannabisNews, the fact is that the faces in the photos are all white and predominantly male.
And did you hear the news about former Gov. Bev Perdue's son, Garrett, landing nearly a million dollars for his cannabis venture? He's reportedly seeking another million and word is that investors in his company are investing a minimum of $10,000 each.
There's also widespread and persistent speculation that large companies like Monsanto-Bayer and North Carolina's own tobacco empires are intentionally bogging down the legalization process while positioning themselves for maximum profit once cannabis prohibition ends, or at least lightens up. (For what it's worth, Monsanto says it's not currently working on genetically modified cannabis seeds.)
After listening to Macias' talks it sounds like big money will rule the industry no matter what happens or when cannabis prohibition ends. It also sounds like Garrett Perdue and his ilk will need to do a helluvalot more fundraising if their intention is to position themselves well for medicinal or recreational business.
According to Macias, there are two types of cannabis businesses: those that touch the plant and those that don't. For those wishing to work with the plant, she talks in terms of millions of dollars in start-up costs, including needing $2 million in liquid assets and secured real estate to even qualify for a state dispensary license.
Speaking of, she advises that those wanting a license begin working on their applications now even though they don't yet exist in the Carolinas. She says she expects the window to file an application will be short, maybe 60 days, and that it could be several hundred pages long. (Macias suggested looking for redacted applications online.)
Macias also told tales of those who put millions into their cannabis ventures only to see their money evaporate when someone on their team ends up having a criminal record, and she warns of charlatans already circling the industry offering help for big bucks even though they lack experience themselves. Macias says a genuine cannabis industry consultant for someone wishing to start a dispensary should have fees starting at $150,000. She also noted that worker bees in the cannabis industry are making the same minimum wage as those working in other service and agriculture businesses.
In March, cannabis-focused research firm New Frontier Data released its annual report, Cannabis In the U.S. Economy: Jobs, Growth and Tax Revenue. The firm estimates that the United States' cannabis industry will create a million jobs by 2025 and generate more than $100 billion in tax revenue annually nationwide.
Acknowledging that the barriers to entry for the cannabis industry are high and cost-prohibitive for most, Macias wants her audiences to know that it is still possible for any 'ol body to join the cannabis industry. "I want you to empower yourself economically," she said. With that, she urges non-millionaires to start now on their cannabis teams, business plans and pooled resources. "This industry is about the hustle," she said.
But are we getting ahead of ourselves? Until state legislators stop ignoring the issue everything else is just talk. On that note, Macias says cannabis companies haven't begun flooding politicians with cash, but she expects that, too, is coming soon.