No more road blocks or helicopters circling Uptown. No more black SUVs. No more worrying about all the things that could go wrong. By most accounts, everything during the Democratic National Convention went right. But what impression did it leave on the city? Just before convention week, we asked some Charlotteans what they wanted or expected of the DNC. Now that the dust has settled, we asked if those folks' expectations were met. Here are their answers.
The Educator
Margaret Commins: assistant professor of political science and international studies at Queens University
What she said then: Commins grew up around protests of the '60s. Many of her underclassmen at Queens didn't, and before the DNC those students had preconceived ideas of activists as "crazy hippies." She assigned her poli-sci class to interview protesters for what she expected would be an "eye-opening" experience for the students
How she feels now: "They thought it was great that anyone who had an idea was out there expressing it. [The scene] was vibrant, even with all the security. [Police] put up some very firm boundaries, but they were willing to relax them in certain instances in order to make accommodations."
— Joanne Spataro
The Repeat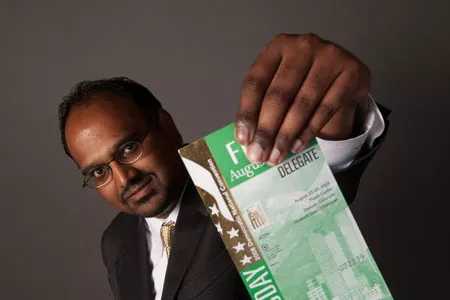 Vinod Thomas: North Carolina delegate page who also attended the '08 DNC in Denver
What he said then: Thomas expected delegates in Charlotte would do as their Denver counterparts did: skip some of the convention to join protesters. He also expected marches outside the Charlotte convention would remain peaceful — unlike Denver's.
How he feels now: He was right; the protests here were mostly peaceful. But he didn't see as many delegates on the streets as he expected, mostly because the time difference between Denver and Charlotte changed TV schedules. So the convention ended two hours later, at 11 p.m. this year, and those two hours meant the difference between hitting up a party or protest or going to bed early for a morning meeting. Plus, the first and most anticipated protest, the Coalition to March on Wall Street South, was on Sunday, when many delegates were just flying in.
— J.S.
The Lifer
Aisha Dew: chairwoman of the Mecklenburg Democratic Party
What she said then: Dew began her career in politics as a child, when she accompanied her mother to the polls to volunteer for local campaigns. She hoped the DNC would energize her party through November.
How she feels now: When she wasn't partying with delegates or journalists, Dew was working. "It was half work, half fun." (A highlight, she says, was running into singer John Legend.) But did the DNC do its job and energize her party? Even though hundreds of volunteers and thousands of ticket-holders were left out of President Obama's speech due to a last-minute location change, the president spoke with some volunteers on a conference call "like he was a candidate back in 2008," Dew said, which curbed some of the frustration. She said days after the convention, the local campaign headquarters was still buzzing with excitement. "I can tell [the DNC] has done a lot to galvanize our base."
— Michael A. Cooper Jr.
The Entrepreneur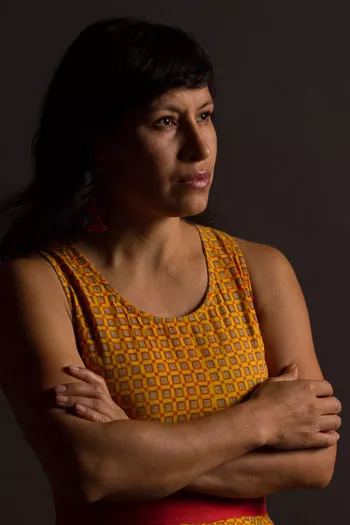 Teresa Hernandez: owner of Pura Vida Worldly Art in NoDa
What she said then: Hernandez said she noticed more community unification, particularly in trying to improve the city for all the visitors, leading up to the DNC and hoped it would continue past the convention. "I see a lot of groups coming together and saying, 'Let's do this for the DNC.'"
How she feels now: She enjoyed watching artists participate in protests, using their work to raise awareness for their cause of choice. "I got to go Uptown a bit and see some of the artist groups that got together ... It was fun to see people in action, creating art and painting." But the enthusiasm wouldn't last, she said. "I think so much of that just had to do with whoever drove that ... with their passion."
— Ryan Pitkin
The Up-and-comer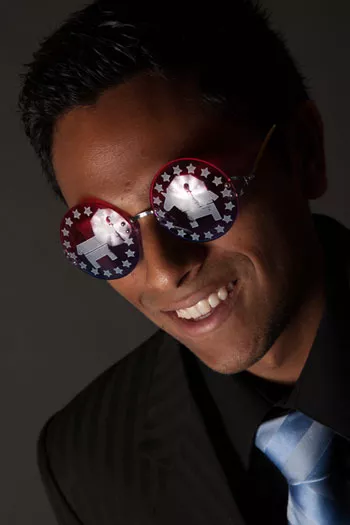 Vibhav Kollu: 17-year-old North Carolina delegate
What he said then: Kollu was looking forward to Obama touching on an issue close to the college freshman's heart: affordable tuition. He was also hoping to meet his idols Vice President Joe Biden and former Vermont Gov. Howard Dean.
How he feels now: "I was very pleased with Bill Clinton addressing [tuition]," he said. "In fact, MSNBC zoomed in on me clapping when [he] spoke about college affordability." Overall, Kollu's convention experience was "phenomenal," even though he didn't meet Biden or Dean. He was proud of the colorful delegate audience. "The demographics of the delegates showcases that the Democratic Party is diverse and inclusive and advocates for all people."
— R.P.
The Big Timer
Joey Pepe: bassist for Side by Side, a local band
What he said then: Pepe was excited for the notoriety the DNC could potentially bring Charlotte. "I think it's going to be weird to turn on the TV and just see Charlotte for a straight week. But that's why I'm super excited. It will help us become that cool metropolitan city. Saying that we're from Charlotte [afterward] might actually mean something."
How he feels now: "I think everything was very well done, as far as how the events were done and where they were held. We actually looked like a hip city, not just some Southern city buried deep in the mountains ... I had friends in California who told me [Charlotte] looked really clean and like a good place."
— R.P.
The Entertainer
Deana Pendragon: owner of Big Mamma's House of Burlesque in Plaza Midwood
What she said then: "Our country and its politics are important, but our city and our state need to make a good impression. Of course everyone's saying ... 'I can't wait for the money.' But your reputation lasts longer than your cash."
How she feels now: "I think we did really, really great during the DNC. I really do. We showed that we are a progressive group of people looking for a really positive future instead of looking backwards at a really questionable past."
— R.P.
Editor's Note
Laura De Castro and Ray Spain, who appeared in the original story, chose not to participate in this follow-up edition.