Each product we feature has been independently selected and reviewed by our editorial team. If you make a purchase using the links included, we may earn a commission.

Plant-based hemp milk is the new dairy alternative and is quite nutritious! As people around the world are seeing a rise in allergies as well as veganism, more people are looking to hemp milk as a healthy addition to a balanced diet. It is packed with essential amino acids, protein, and healthy fats. Hemp milk has fewer calories than the cow-based whole milk, but is rich in calcium, phosphorus, vitamins A, B12, D and E.
Fatty acids in hemp milk include linoleic acid (Omega 6), and alpha-linoleic acid (Omega 3); these two Omegas are essential for building new membranes and tissues in the body [
1
]. These Omega fatty acids can also help aid with skin health and support the immune response to inflammation and aging [
2
]. The amazing, natural ingredients in the hemp plant could potentially prevent heart disease by providing enough nutrients for the body. One of the amino acids in this particular plant is called arginine and it provides nitric oxide to the blood vessels; this helps to relax blood pressure [
3
].

Hemp milk does not contain soy, gluten nor lactose, making it a good option for people who need or want to avoid these components.

You can make your own hemp milk at home with basic ingredients. By mixing half a cup to a cup of raw hemp seeds, with 3 to 4 cups of water and dates, vanilla extract or honey to balance flavor plus the consistency of the liquid. This would last for five days in a jar refrigerated.

Hemp milk is now available in many stores and can be purchased online.

Order online and have it delivered from your local Whole Foods using Amazon Prime.




Pacific Foods Hemp Milk Vanilla 32oz
"Our hemp non-dairy beverage is smooth and creamy with a nutty flavor. Made from the hemp seed, it's a great source of plant-based nutrition including Omega 3. Lightly sweetened with brown rice syrup." - Pacific Foods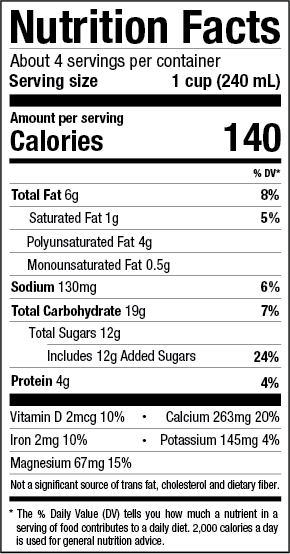 Disclaimer: The views of authors published on Creative Loafing Charlotte are their own and do not necessarily represent the views of Creative Loafing Charlotte.