To see the main story, The 20 Greatest Rock Films Ever Made, go here. To see the other sidebar, The 10 Worst Rock Films Ever Made, go here. To read the picks of Mark Kemp and Jeff Hahne, go here.
CRITICS' PANEL
Matt Brunson, Kandia Crazy Horse, Lynn Farris, John Grooms, Lew Herman, Fred Mills, John Schacht, Sam Shapiro, Samir Shukla, Ann Wicker
So many worthy films, so few slots ...
To that end, we asked each panelist to cite the one movie they were most sorry didn't make our collective Top 20, as well as list by title two other "also worthies."
MATT BRUNSON
Hedwig and the Angry Inch (2001). Billed as a "post-punk neo-glam rock musical," this stage adaptation has enough surface kitsch to dazzle the senses, but thanks to creator John Cameron Mitchell's sensational lead performance, it's also an unexpectedly poignant tale of one individual's journey toward becoming a complete person. And to this day, the soundtrack continues to receive a major workout in my car's CD player.
Also worthy: Saturday Night Fever (1977); The Filth and the Fury (2000).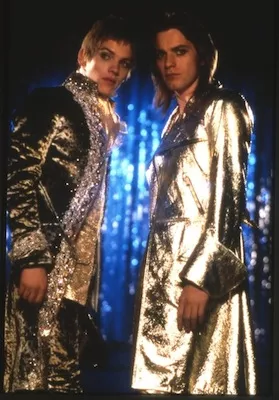 KANDIA CRAZY HORSE
Velvet Goldmine (1998). Todd Haynes' glitter-glam paean to the glory days of rock 'n' roll aims to be Citizen Bowie by copping Welles' and Mankiewicz' structure, but best succeeds as a wonderful encapsulation of Western youth's attraction to the music and of its related material culture (and, yes, it's the last time I saw Ewan McGregor's willy on screen).
Also worthy: A Star Is Born (1976); Laurel Canyon (2002).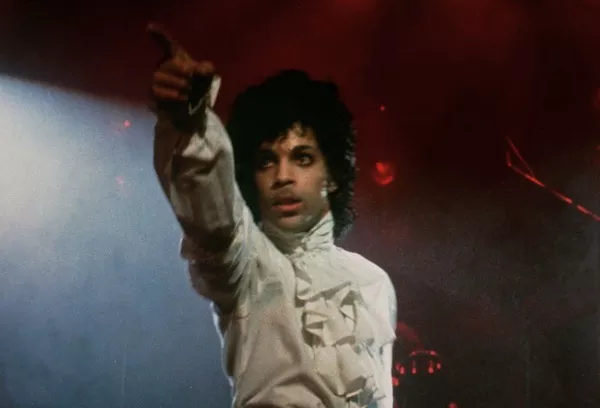 LYNN FARRIS
Purple Rain (1984). If you were in junior high in the 1980s, chances are this movie rocked your leg warmers right off! Plus, it's when Prince was cool - pre-"my name is now the artist formerly known as/slave/symbol (i.e. I'm a freak!)" bullshit.
Also worthy: Walk the Line (2005); Rock Star (2001).
JOHN GROOMS
The T.A.M.I. Show (1964). This Santa Monica, Calif. concert film was released to movie theaters nationwide, featuring historic performances by Chuck Berry, The Rolling Stones, The Beach Boys, The Supremes, James Brown, Smokey Robinson & the Miracles, Marvin Gaye, Gerry & the Pacemakers and more. It remains the single greatest musical record of the "classic" era, when such widely diverse acts were still lumped together as "rock 'n' roll." The good news is that this seminal film will finally be available on DVD in May.
Also worthy: The Kids Are Alright (1979); Brian Wilson: I Just Wasn't Made for These Times (1995).
LEW HERMAN
Hustle & Flow (2005). "You know it's hard out here for a pimp," says the movie's theme song. And the fact that it was performed at the Oscars (and won) is enough sheer cultural subversion to qualify for anyone's short list. Add "Whoop That Trick" and you have a most memorable movie.
Also worthy: The Blues Brothers (1980); Superstar: The Karen Carpenter Story (1987).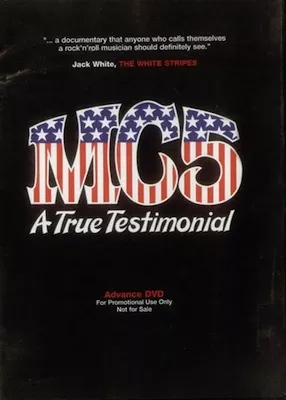 FRED MILLS
MC5: A True Testimonial (2002). Essential doc about the Detroit proto-punks that, sadly, got shelved (due to legal wrangling) before seeing a proper release, thereby making the screener DVDs sent out to the press instant eBay collectibles.
Also worthy: Message to Love: The Isle Of Wight Festival (1997); Cocksucker Blues (1972).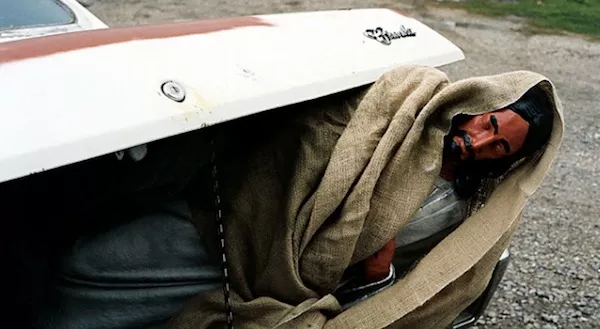 JOHN SCHACHT
Searching for the Wrong-Eyed Jesus (2005). A British film crew follows eccentric alt-country musician Jim White on a strange road trip through the Deep South. Against a backdrop of Pentecostal churches, prisons, coal mines, truck stops and juke joints, White encounters a world of Flannery O'Connor characters, as well as fellow maverick musicians like the Handsome Family, David Johanson, Johnny Dowd and ex-16 Horsepower leader David Eugene Edwards.
Also worthy: Quadrophenia (1979); Calexico: World Drifts In (Live at the Barbican London) (2004).
SAM SHAPIRO
Phantom of the Paradise (1974). A finger in the eye to the pretensions of the Ziggy Stardust glam-rock of its day, this was also the first film in which Brian De Palma began "appropriating" the visual style and panache of his master, Alfred Hitchcock. Decadent, gaudy and at times hilarious, this movie still awaits its proper due.
Also worthy: Pink Floyd: The Wall (1982); Tommy (1975).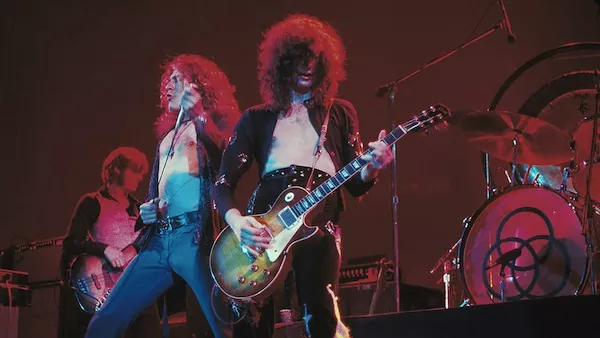 SAMIR SHUKLA
The Song Remains the Same (1976). If you know any bloke, gals included, who got through high school in the latter part of the 1970s without having seen this concert film at the midnight movies, tell him to drop me a line. They were there; they just don't remember. Led Zeppelin remains the closest any rock band has come to being deities.
Also worthy: Roadie (1980); Baby Snakes (1979).
ANN WICKER
Help! (1965). Overall, The Beatles' second film isn't as good as the first - but it's got at least three of the best music videos ever made, including a hilarious romp in the snow with "Ticket to Ride" and sun and fun with the boys on a beach in the Bahamas singing "Another Girl." But my fave is Lennon in the living room of the odd four-person apartment set, playing and singing "You've Got to Hide Your Love Away."
Also worthy: High Fidelity (2000); Head (1968).